PEDDERS BIG BRAKE KITS
The Pedders eXtreme Big Brake Kit offers serious benefits for your 4WD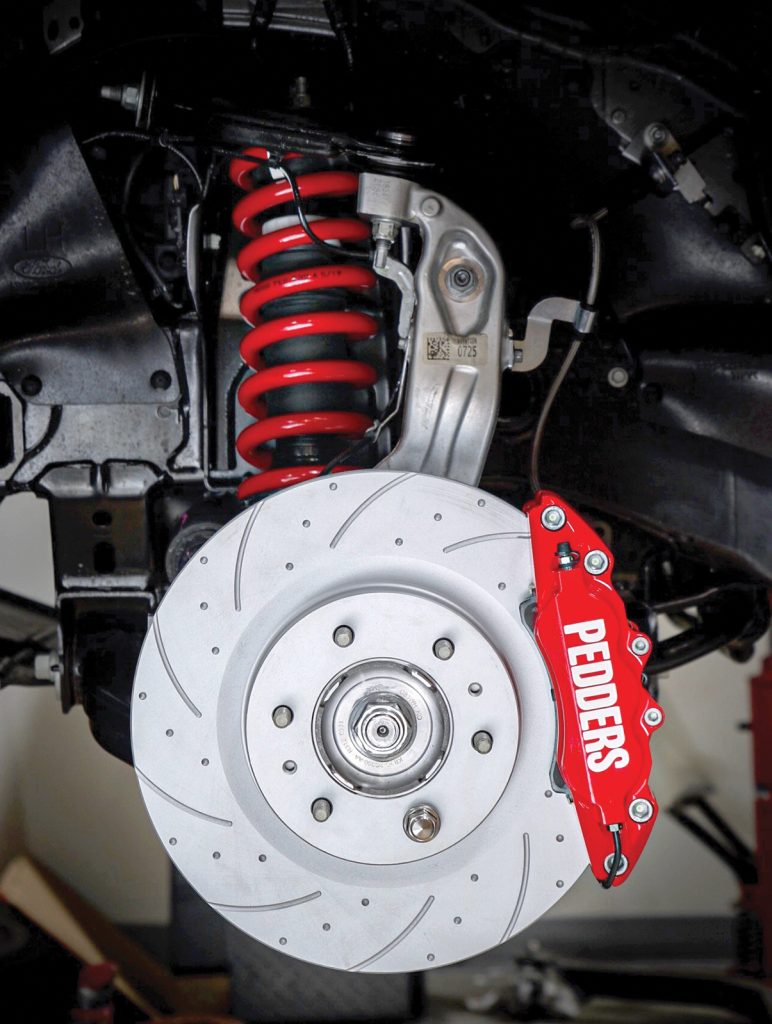 If you are a four-wheel driving enthusiast, you know how important it is to have reliable brakes.
The last thing you want is for your brakes to fail when you are driving over harsh terrain, located far away from civilization.
Pedders says its brake upgrades provide a safer braking system for many 4WDs and can make a remarkable difference in both stopping power and distance.
Upgrading your brakes on your 4WD is crucial for several reasons.
Firstly, off-road driving can be extremely demanding on your vehicle's braking system. Driving on uneven terrain, through water, and on steep hills can strain your brake rotors, pads, and calipers.
Pedders says that upgrading to one of its braking solutions ensures that your braking system is as strong as possible for the extreme conditions that can be found on Australia's 4×4 tracks.
Secondly, upgrading your brakes can give you more confidence when driving off-road, as you will have greater control over your vehicle and be better equipped to handle unexpected situations.
Pedders offers TrakRyder eXtreme Big Brake Kits which are ideal for vehicles used to tow or carry heavy loads, or enthusiasts who are after the ultimate in braking performance from their 4×4.
It states that the Pedders eXtreme Big Brake Kit offers a serious increase in stopping power and a significant reduction in braking distances.
The kit is available for many popular 4×4 models and comes in both front and rear upgrade packages depending on the model.
Each kit includes high-performance large-diameter slotted and dimpled Geomet-coated front brake rotors, monster six-pot two-piece aluminium brake calipers with forged pistons, Pedders Kevlar Ceramic Brake Pads and Braided Brake Lines.
Pedders also offers upgraded Brake Rotors and Pads. The brand's range of Slotted and Geomet Coated Brake Rotors and Kevlar Ceramic Brake pads are a must-have for any vehicle travelling off the beaten track to ensure your vehicle is safe, reliable, and responsive when you need it most.
If you are ready to upgrade your four-wheel drive braking system, Pedders explains that it has a range of big brake upgrade kits, slotted rotors, performance pads and dual diaphragm brake boosters to choose from.
It also offers professional installation services to ensure your new brakes are installed correctly and are tuned for optimal performance.
For more information, visit www.pedders.com.au