PROJECTA IDC25X WINS AUSTRALIAN GOOD DESIGN AWARD
Projecta's new IDC25X DC to DC charger was recognised in the Product Design Category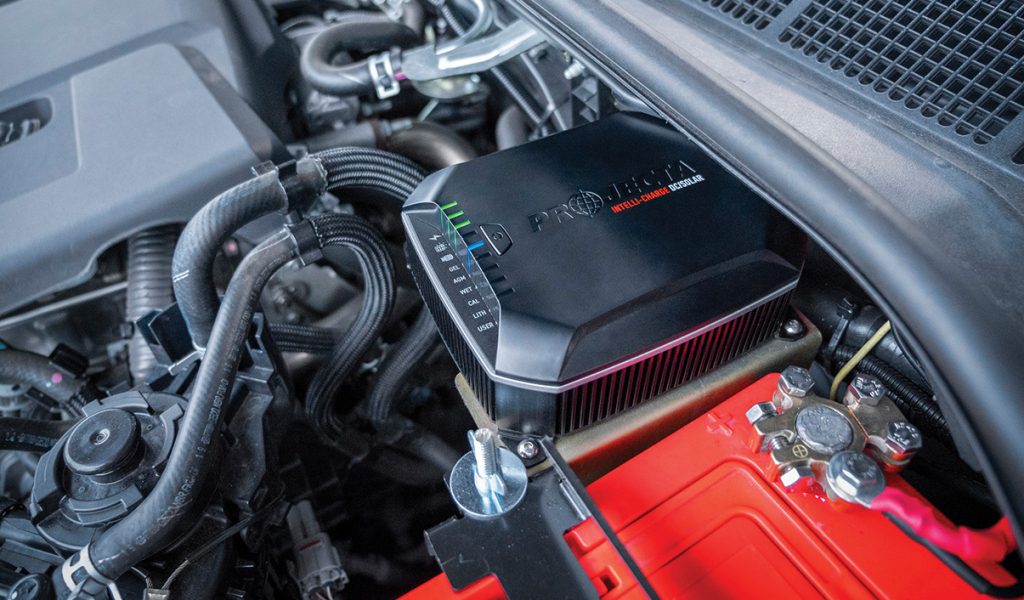 The Good Design Awards are amongst the highest honours for design and innovation in the country, and reward diverse projects across 11 design disciplines covering more than 35 categories and subcategories. 
Each year, the Awards celebrate the best new products and services on the Australian and international market.
This year's Awards attracted high-quality projects from Australia and around the world, which were evaluated by more than 70 Australian and international jurors, including designers, engineers, architects and thought leaders.
More than 900 entries were evaluated according to a strict set of design evaluation criteria and the IDC25X struck a chord with judges.
Projecta's IDC25X is a 25A Intelli-Charge lithium DC-DC dual battery charger with MPPT Solar; offering the latest in technology to provide users with the versatility to charge their auxiliary battery using solar panels and/or their vehicle's alternator.
Developed and tested in Australia for extreme conditions, Projecta says the IDC25X features a super-efficient design that won't de-rate in hot conditions.
It reportedly reliably performs in temperatures as high as 90°C, so is perfect for under bonnet fitment providing a full 25A of charge up to 75°C where even the best competitor reduces its charge at 55° by up to half.
Additionally, the IDC25X is fully potted with thermal epoxy resin that draws heat away from electronics to the outer housing; helping it maintain this consistent charge output of 25A.
The unit is also vibration and shock proof (to Heavy Vehicle Standards), ensuring the outback's corrugated tracks pose no problem. Also assisting performance and durability is its IP68 and IP69K rating, ensuring superior protection against ingress of dust, water and even high-pressure water, should owners want to thoroughly clean their engine bays.
Along with these durability features which make the IDC25X perfect for 4WD, RV, camping, boating and other applications, Projecta explains the units boast clever technology that delivers extremely efficient operation for users.
For greater flexibility and scope for owners to customise their battery management systems, the IDC25X's multi-chemistry technology supports charging of AGM, GEL, WET, Calcium and Lithium batteries with pre-set charging modes. The unit also offers Automatic Temperature Compensation, further protecting valuable batteries.
Projecta's award-winning IDC25X is backed by a five-year warranty and is available nationwide from leading four-wheel-drive, caravan, camping and marine outlets for a recommended retail price of $595.00.
For more information, visit www.projecta.com.au