ROADSAFE LEADING INNOVATION WITH IN-HOUSE RESEARCH AND DEVELOPMENT
The Ford Falcon lower front ball joint project is just one example of Roadsafe's product development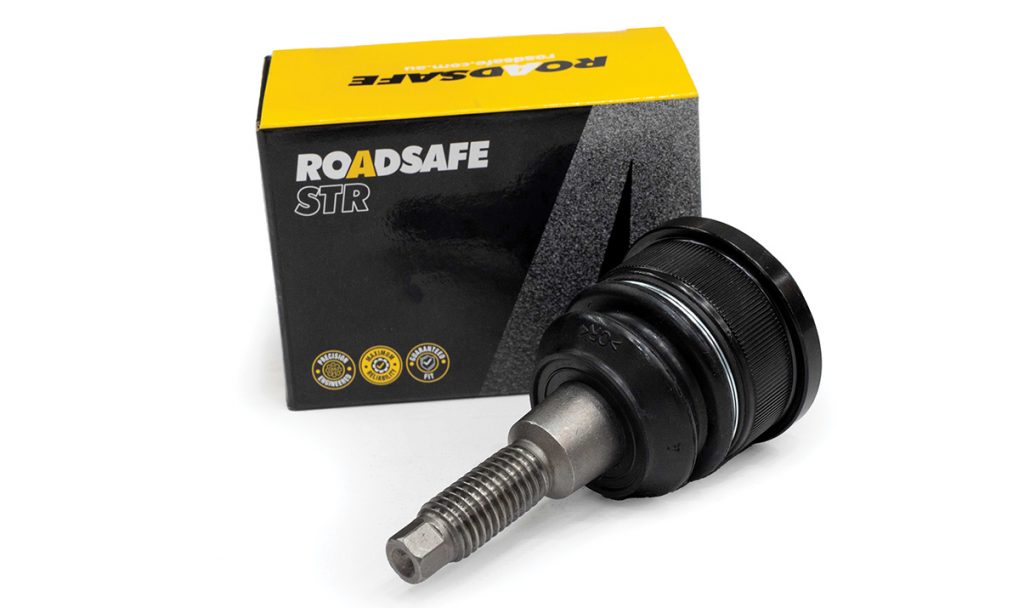 Roadsafe is one of Australia's leading automotive chassis and suspension component manufacturers which has designed and developed premium quality aftermarket products for the Australian car parc over the past four decades.
The company explains that all of its products undergo testing that is compliant with globally recognised standards, bolstering its reputation and trade customer trust.
Roadsafe chassis and suspension product development and testing is conducted in a purpose-built research and design facility located in Melbourne, along with the use of local sealed and unsealed roads.
Roadsafe states it has the experts, the testing technology and the facilities to ensure the delivery of highly improved automotive chassis and suspension components to the Australian automotive aftermarket.
The Ford Falcon lower front ball joint project is one shining example of many Roadsafe automotive product developments that have been introduced over the past four decades.
The Ford Falcon lower front ball joint found in the AU / BA / BF models manufactured from 2000 to 2008 forms part of an uncanny suspension system that does not have a great history.
The front suspension system fitted to these models has two lower front ball joints which are in a constant, axial load carrying tension position.
This means that when the ball joint is installed to the vehicle and it is parked, there is approximately 600 kilograms of force on each ball joint, trying to pull them apart.
While performing its normal ball joint duties of oscillating and articulating, it has been calculated that each ball joint will endure up to 800 kilograms of load at its peak.
Roadsafe identified this as an issue and started to investigate a solution, as the OEM Ford ball joints were suffering a higher failure rate compared to industry standards.
Roadsafe is and has been firmly entrenched in supplying a wide range of steering and suspension chassis parts to the automotive industry that serviced the Australian Taxi industry for many years.
Roadsafe reports it was able to collect many failed OEM ball joints for review and identified a number of areas of improvement for the internal ball joint design.
Roadsafe then worked on re-engineering the internal design of the Ford Falcon lower front ball joint to provide a more robust solution that would aim to exceed 100,000 kilometres of use.
There were multiple elements that were reviewed and improved including:
Insert material upgraded to a more durable Polyoxymethylene (POM) material.
Developed a more robust two piece insert maximising the contact area of the ball stud.
No unnecessary voids or gaps that would allow deformation.
Increased internal ball stud diameter for more even load distribution.
Increased material properties of backing cap to prevent bowing, which would create and allow internal movement.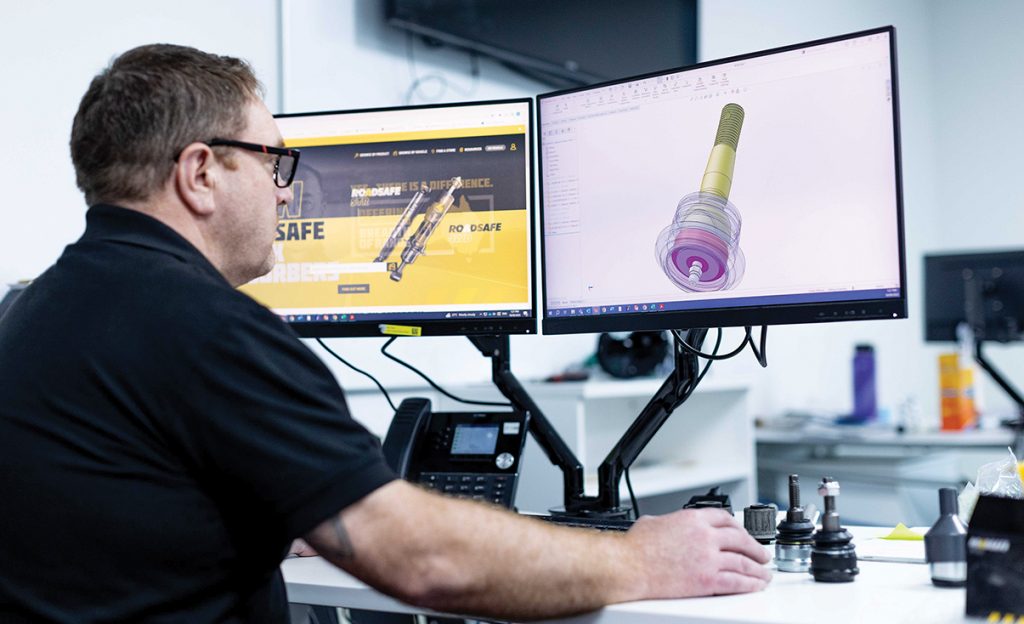 Roadsafe says that each time the ball joint design was advanced, sample ball joints were manufactured and tested using Roadsafe's "unrivalled" chassis component testing facilities.
This included cyclic testing machines running for up to 1,000,000 cycles.
Each machine load was applied at up to 600 kilogram pull, 400 kilogram push and 15 degrees off-centre rotations applied concurrently to simulate the forces applied when fitted to the car.
Once the Roadsafe engineering team were satisfied with the results, real world vehicle testing took place.
The Roadsafe ball joint improvements were trialed over a 12 month period in Taxis driven in Melbourne that had shown to be particularly hard on these components.
The Taxis also drove the kilometres needed to validate Roadsafe's findings in real world conditions.
The trials exceeded 100,000 kilometres without failures or excessive wear.  
As this specific ball joint is located close to the brake rotor, excessive heat was of major concern and the material used needed to be matched so it could perform consistently within this harsh automotive environment.
Roadsafe explains that this and several other factors were considered and overcome in its evolution of this premium quality aftermarket ball joint.
Roadsafe reports that it continues to enjoy an excellent success rate to this day for the Australian company's BJ426 and BJ426+ARM components with a negligible return rate.
Roadsafe offers strong national distribution, owning and operating warehouses in Melbourne and Brisbane and also having distributors and reseller customers Australia-wide.
To find out more about the Roadsafe product range, call 03 8687 1700 or visit www.roadsafe.com.au