RACER INDUSTRIES WELCOMES BRAND AMBASSADORS
Two new ambassadors are set to represent the company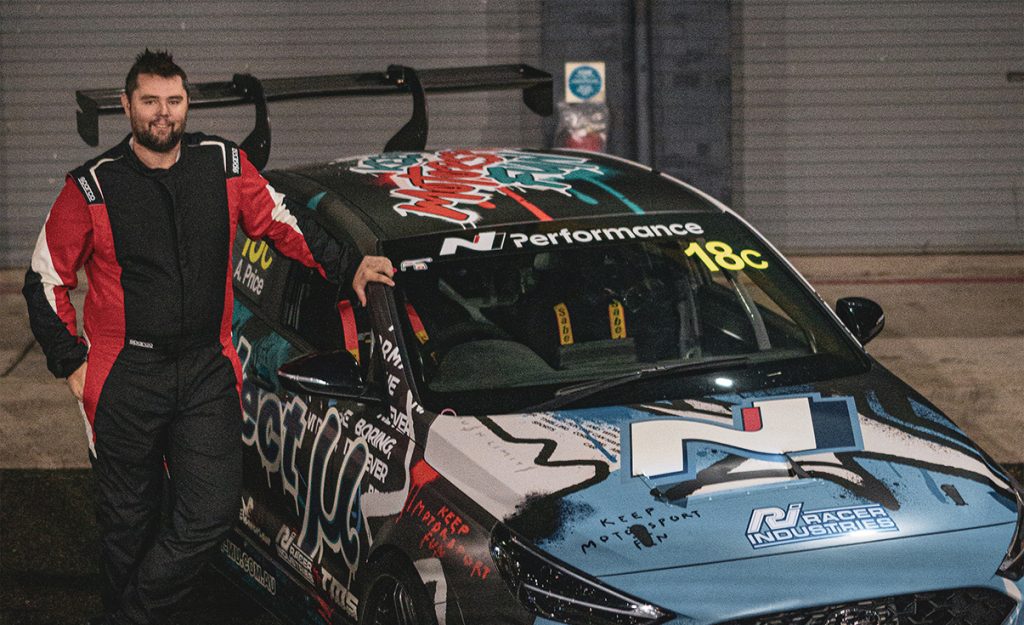 CoolDrive Auto Parts has announced new brand ambassadors for Racer Industries and Project Mu in Australia: Andrew Price and Eleanor Terry.
"We are proud to welcome Andrew and Eleanor to the Racer Industries family as our new brand ambassadors," Racer Industries General Manager, Ryan McLeod, said.
"Both are incredibly talented drivers whom we have supported throughout their careers with parts, service, and advice, and we're excited to take our relationships with them to the next level.
"Andrew and Eleanor are not only drivers, but racing enthusiasts as well, and with them as ambassadors for Racer Industries and Project Mu in Australia, we feel that they will be instrumental in sharing our products and services to fellow grassroots enthusiasts.
"Racer Industries has been an industry leader in the motorsport space for two decades, supplying brakes, wheels, race suits, and more to racing categories such as Supercars and GT3.
"We are the largest direct importer of race parts in Australia and are also the local distributor for Project Mu high performance consumer brakes and PMu Racing race and track brakes.
"With the backing of CoolDrive, we can now provide that same level of service that the professional motorsport teams receive to our grassroots and modified car enthusiasts, and Andrew and Eleanor will be an integral part of the team in promoting this offering."
Andrew recently piloted a Project Mu-sponsored Hyundai i30N Fastback at the World Time Attack Challenge (WTAC) 2023 and was thrilled to have the backing of Racer Industries coming into the event, where he achieved a personal best time.
"I have been a customer of Racer Industries for 15 years. Dean and Ryan at Racer Industries helped a kid who had no clue, purchase the right safety gear and parts to go racing, along with giving me expert advice and knowledge to stay on top of my game," Andrew said.
"When pushing performance vehicles to their limits, you must have complete trust in the braking systems to withstand these extreme conditions. delivers reliability and performance every time, which is why I recommend and only use Project Mu for my race vehicles."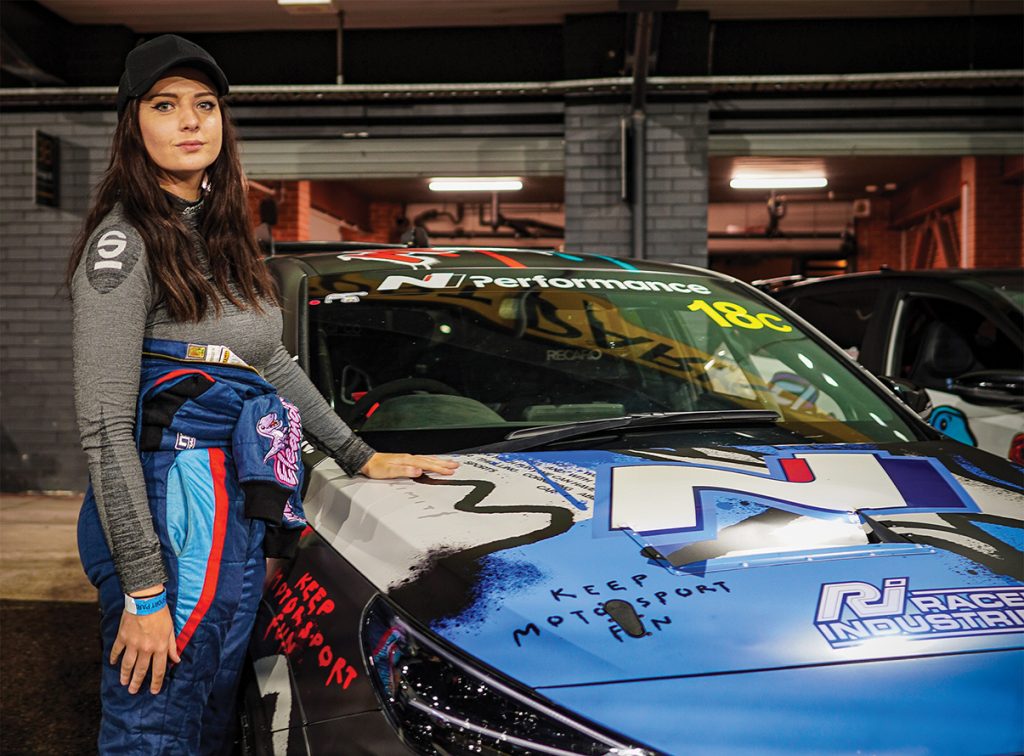 Eleanor also competed at the WTAC 2023 as the only female competitor at the event, where she drove her Hyundai i20N to a personal best time.
"Only a few years ago I was just a car enthusiast terrified of going out on the track as it seemed such a big hurdle to get over. However, between support from friends and the knowledge of the team at Racer Industries, they made taking my car out on the track as easy as possible," Eleanor said.
Both Andrew's and Eleanor's Hyundais at WTAC 2023 were fitted out with products from Racer Industries, including those from brands such as Sparco, Schroth Racing, and of course brakes from Project Mu.
Racer Industries also provided further support to the pair, and fellow drivers at the event with its trackside store in attendance, stocking a full range of racing parts and components.
The trackside store is part of Racer Industries' commitment to its customers to provide the best possible service to its customers and it was most recently at events including the Victorian State Race Series, Winton VHRR Festival of Speed and Shannon's Speedseries.
For further information on Racer Industries, visit www.racerindustries.com.au