REAR SWING ARM BAR
From Ironman 4×4 to suit 76/78 Series LandCruiser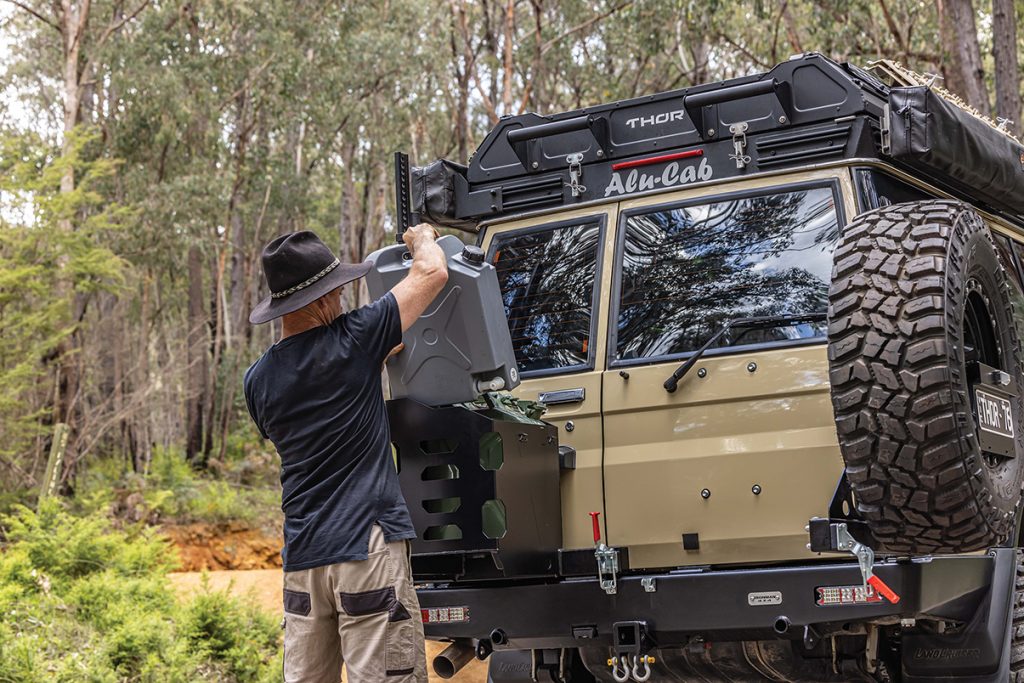 Ironman 4×4 says its Rear Swing Arm Bar is the ideal option for those who want to equip their LandCruiser with high-quality rear proteciton, a tow hitch, and the options to make carrying spare tyres and/or jerry cans a whole lot easier.
Ironman 4×4 says its rigourously tested and seamlessly designed rear bar has proven, tough-track capabilities, constructed of 3mm thick steel and featuring finishing and coatings which are all layered with a quality UV-stable power coat.
The swing arms also feature high-powered gas struts, allowing comfortable movement with a 35-inch mud terrain tyre attached.
Also integrated into the design is a tow hitch and it has left and right-handed swing arm mounting options for a dual 20-litre steel/plastic jerry cans and spare tyres up to 35 inches.
The Jerry carriers also feature an integrated high-lift jack holder.
Reportedly offering a higher departure angle than competitors and with a load rating of 3,500kg, Ironman 4×4 says this rear bar will give you the confidence to safely tow your trailer, boat or caravan*.
For more information, visit www.ironman4x4.com
*Please refer to the owners manual for the maximum tow rating of your vehicle.