REDARC LAUNCHES NEW BATTERY AND INVERTERS
The company is thrilled to announce its new RS3 Inverter range and Alpha150 150Ah lithium battery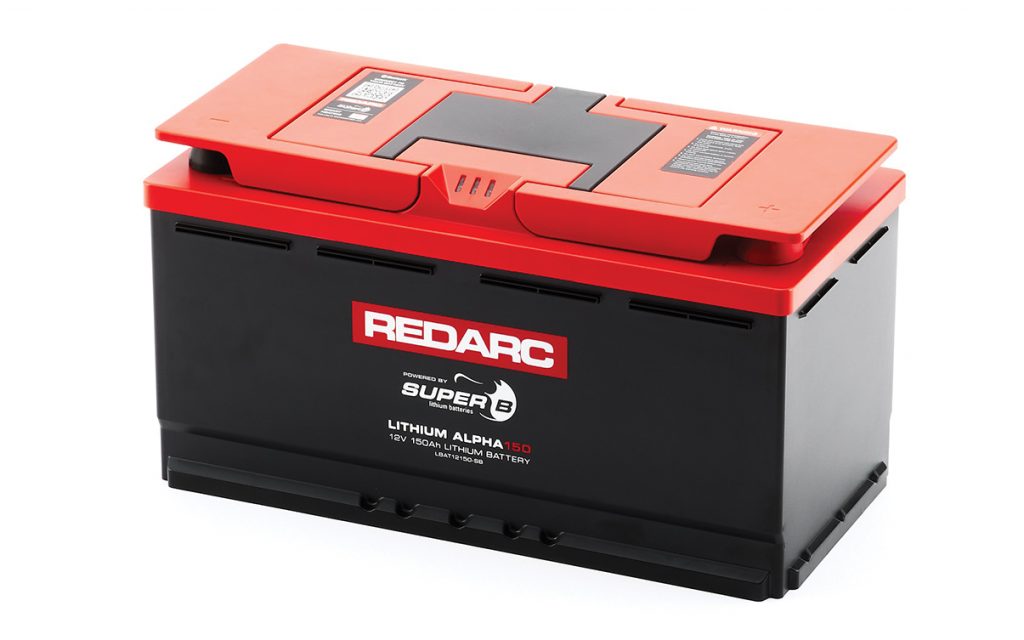 Available in both 12V and 24V across 1200, 2000 and 3000W capacities, REDARC's durable new RS3 Inverters deliver a range of new features tailored for both installers and end users.
Fitted with built-in Automatic Transfer Switching (ATS) as standard, REDARC explains that this game-changing functionality ensures a seamless, reliable transition between battery and mains power.
Thanks to their improved surge capacity (which REDARC states is 200 percent higher and for twice as long than comparable inverters), smaller inverters can power more demanding appliances. This means that by downsizing their inverter, users can save valuable space and reduce weight.
Additionally, REDARC says the RS3 Inverters operate up to 75 percent quieter than comparable models, ensuring they won't disrupt the tranquillity of the best camping spot when powering the essentials.
Alongside the new RS3 Inverters, REDARC is also launching its new Alpha150 150Ah lithium battery.
The company states that as "the market leader in power density, Alpha150 offers up to 70 percent more capacity for its size and 30 percent more capacity per kg when compared to equivalent lithium batteries."
REDARC further states that with a lifespan of over 5000 charge cycles, the Alpha150 offers double the lifespan of most lithium batteries and ten times that of equivalent deep cycle AGM batteries.
Built for the extremes, the Alpha150 is made in the Netherlands and includes an IP56 rating and built-in heater functionality so it can be charged in the harshest conditions, from the desert to the high country.
Furthermore, built-in Bluetooth connectivity and the companion app deliver real time battery level information.
"REDARC are further cementing their position as a total off-grid power solution provider with the launch of two key elements to any build," REDARC Product manager for Alpha150 and the RS3 Inverters, Albert Atkins, said.
"Recognising that inverters are an essential component in many work and travel setups, we've engineered the RS3 range to deliver powerful performance and quiet operation for life on and off the beaten track.
"Powering these inverters, the Alpha150 packs 150Ah of power into a 15.5kg package that can deliver 2560 watts continuously.
"Alpha150 powers your inverters without multiple bulky batteries. Reclaim valuable space and unlock the full potential in your builds with Alpha150."
Both the Alpha150 lithium battery and RS3 inverters are available now.
Like all REDARC products, both the new 150Ah Alpha and RS3 Inverters are backed by nation-wide support, including what the company describes as a hassle-free warranty, REDNetwork certified installer network and after-sales service to answer any questions.
For more information on RS3 Inverters, visit www.redarcelectronics.com/rs3-inverters
For more information on Alpha150, visit www.redarcelectronics.com/alpha150