REPCO BATTERIES
Made by Century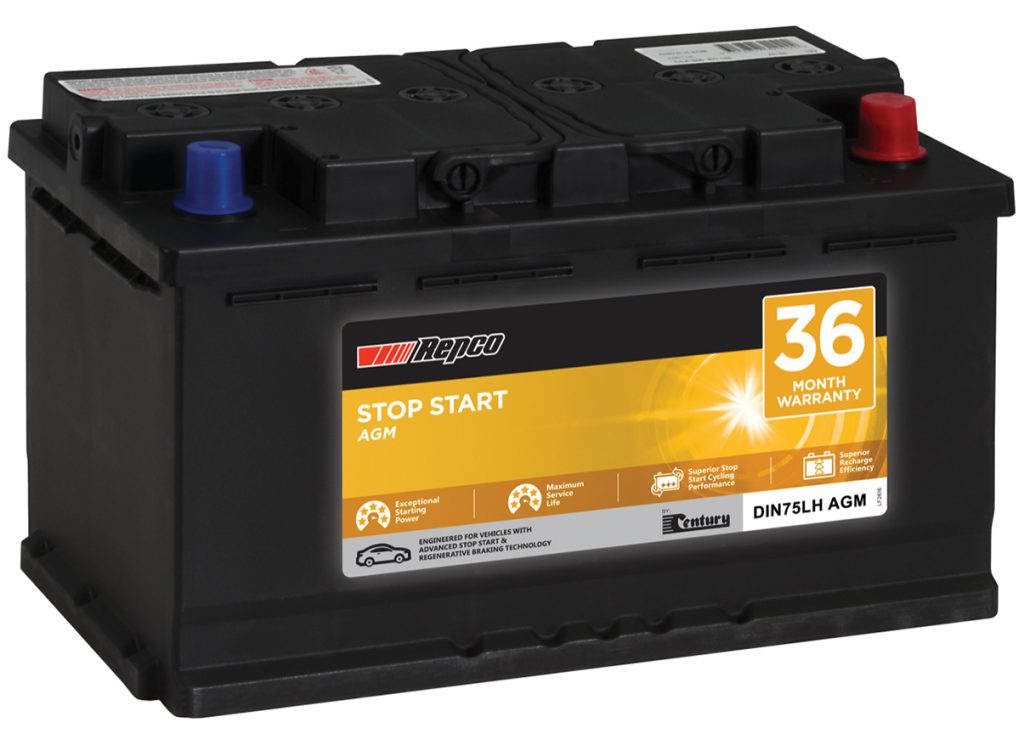 Technology never stops evolving and Repco says, neither does its range of batteries.
Repco states that its batteries, made by Century, are synonymous with quality and reliability, and with a nationwide warranty, it says they are the perfect battery solution for you.
With Repco's range of AGM Stop/Start batteries, made by Century, Repco says you can rest assured your car will continue to start, time and time again.
"Offering outstanding value, coupled with superior and reliable starting power, your new AGM Stop/Start battery from Repco will provide long term reliability and confidence every time you turn the key, every start at a traffic light and all the driving in between," Repco Assistant Category Manager, Batteries and ME, Donnelle Thomas, said.
"Repco batteries represent the latest in performance for vehicles with AGM Stop/Start and Micro Hybrid technology.
"They are designed to meet or exceed the OEM requirements of vehicles fitted with Idle Stop Start (ISS) systems.
"Across the six-part number range, 54 makes and 391 models of cars are covered so we are bound to have the stop/start battery that you need."
Repco's AGM Stop/Start batteries come with a 36-month nationwide warranty for peace of mind, and have been developed with the environment in mind.
"Repco works alongside Century to provide quality batteries and to protect the environment, and we make it easy for you to do your part too!" Donnelle said.
"By recycling your battery at Repco, you too can make a positive change to the environment.
"Ninety-eight percent of each lead acid battery can be recycled – the plastic, lead and acid components can all be reprocessed and manufactured into everyday products like cabling, detergents and more.
"Through our recycling program, we have recycled more than 38,000 batteries in the last year, and we want to continue to prevent batteries making it to landfill."
You can recycle batteries by dropping them down to your local Repco store during opening hours.
Battery recycling through Repco is free and can be done at any of its stores.
"By recycling your battery at Repco, you are preventing harmful chemicals from making it into landfill, protecting our precious wildlife and ecosystems and helping to build a cleaner Australia for our future generations," Donnelle said.
For 100 years, Repco has developed, tested, tuned and engineered a range of quality auto parts and solutions to keep you on the road.
Across more than 300 locations nationally, Repco states that it offers a market leading range and more than 100 years of experience providing exceptional service to automotive specialists, generalists, and enthusiasts.
For more information, visit www.repco.com.au