SPORTCONTACT 7 HITS AUSTRALIA
The Continental SportContact 7 Ultra-High-Performance Tyre is now available for purchase in Australia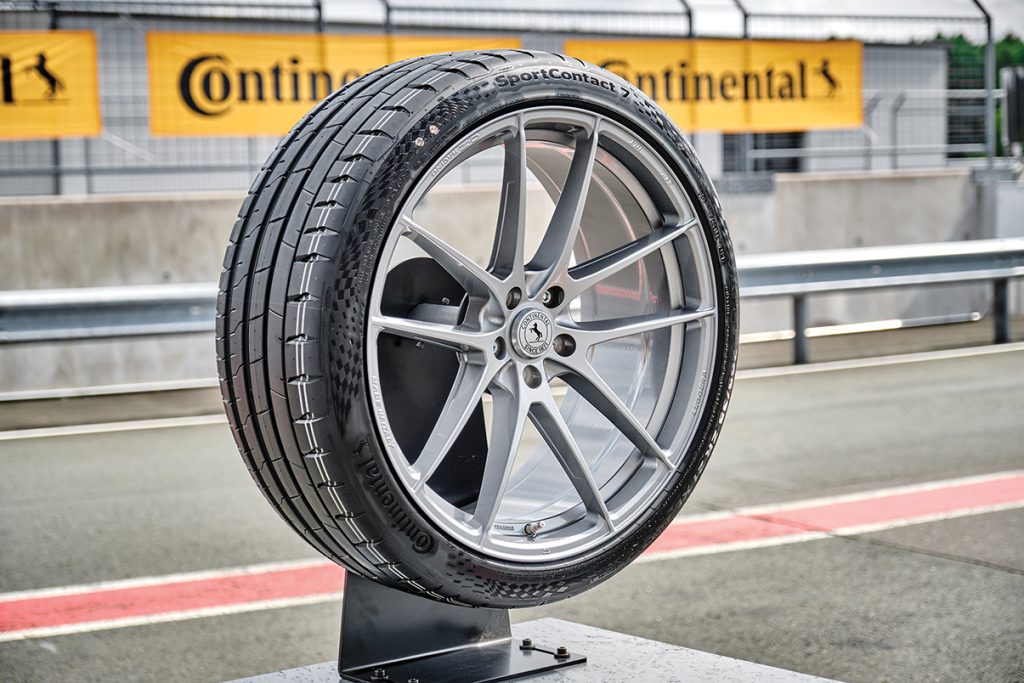 Continental Tyres recently announced the official launch of the all-new SportContact 7, its most advanced ultra-high-performance tyre to enter the Australian market.
Developed to redefine performance standards and provide ultimate driving confidence – Continental Tyres says the SportContact 7 tyre will elevate the driving experience for Australian enthusiast drivers.
After reportedly dominating its competition in third-party tyre tests globally, the highly awarded tyre is the new iteration of the prominent Continental SportContact performance tyre range.
Labelled as being 'devastatingly good' with 'grip on another level' and 'near flawless performance' across tyre tests, Continental Tyres says the launch was one of the most anticipated in the Australian ultra-high-performance tyre segment.
The SportContact 7 has been crowned the winner in eleven high-profile independent tyre tests. Across these evaluations, Continental Tyres says the reviewers have been impressed by the extremely balanced and highly responsive handling, short wet braking distances and outstanding grip during braking and cornering.
Expertly engineered for the most popular high-performance enthusiast vehicles, Continental Tyres says the SportContact 7 offers ultimate driving pleasure and unparalleled advancements in safety.
During development of the next-generation SportContact tyre, Continental focused on improving performance across all criteria.
It reports that dry braking performance is up six percent over the previous SportContact model, while wet braking distances have been reduced by eight percent.
Notably, Continental Tyres says the SportContact 7 has reset the category benchmark, with 17 percent mileage improvement, without compromising on the tyres' grip and handling abilities.
A core feature of the SportContact 7 is the improved rubber compound, which has been precisely adapted to the tread design to support the mileage enhancement.
Continental Tyres explains that this soft compound perfectly matches the rigid, low-profile tyre design and not only enables maximum grip, but also significantly increases mileage.
Additionally, with an adaptive tread design, the SportContact 7 can react to changes in both dry and wet road conditions, ensuring precision handling and strong control characteristics – even at high speeds.
"The Continental SportContact 7 is a truly ground-breaking entry to the ultra-high-performance tyre sector, proving again and again to be leading the category in tyre tests across the board," Continental Tyres Australia Managing Director, Mitchell Golledge, said.
The SportContact 7 is now available for purchase at all major Australian tyre retailers.
For more information, visit www.continental-tires.com/car/tires/sportcontact-7