NITRO AFTERMARKET GEAR AND AXLE PARTS
Offering quality and range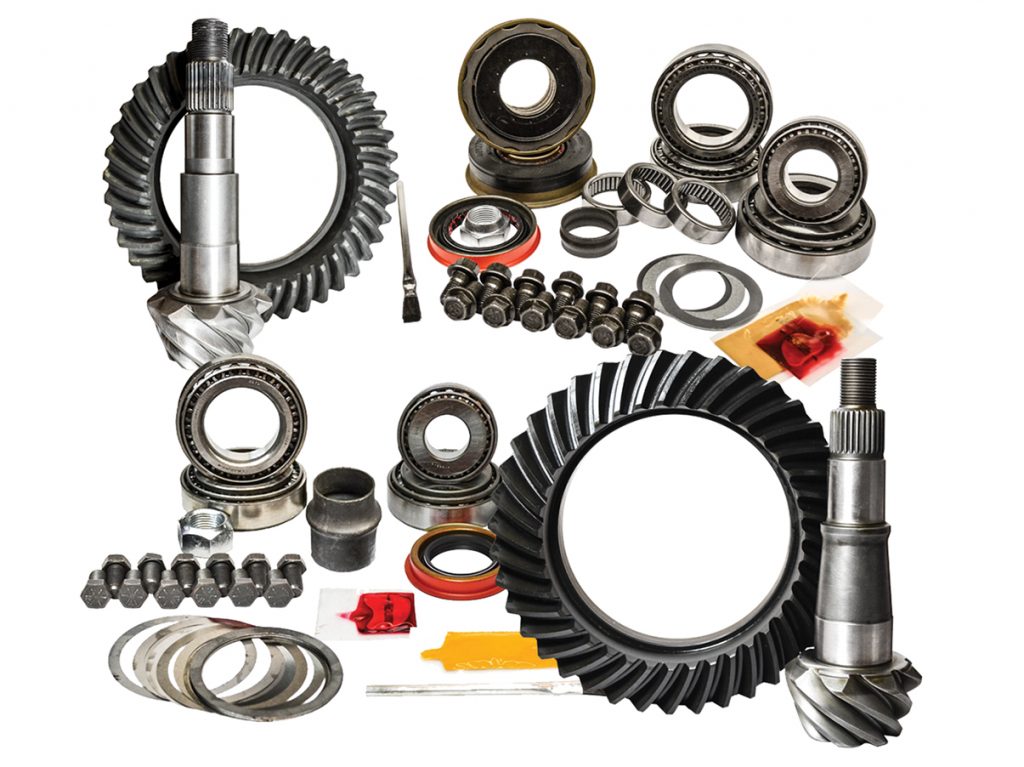 Nitro Gear and Axle is a premium USA manufactured range of high quality gear and axle products that have been precision engineered to suit customised four wheel drives, along with other vehicles.
The Nitro Gear and Axle program also caters for performance nine-inch Ford axles, gears and spools with Torsen LSDs available for a wide range of vehicles, including four wheel drives.
Drive or gear ratios play a crucial role in determining how a vehicle's engine power is transferred to the wheels. When larger wheels and tyres are fitted to a vehicle, it can affect the overall drive ratio. This results in reduced acceleration, higher fuel consumption and increased wear on both the engine and the transmission.
Nitro Gear packages ensure optimal performance when fitting larger wheels and tyres to a vehicle. This is imperative in order to maintain optimal performance, fuel efficiency and power delivery.
Nitro Gear says the advantages of adjusting a vehicle's drive ratios through the fitment of its packages include:
• Optimised performance: maintain or improve your vehicle's acceleration and responsiveness, allowing it to perform at its best with the fitment of larger wheels and tyres.
• Preserved fuel efficiency: ensure that a vehicle's engine doesn't have to work harder to turn the larger wheels, which leads to increased fuel consumption. Adjusting the drive ratios can help maintain or even improve a vehicle's fuel economy.
• Engine and transmission protection: larger wheels and tyres can put more strain on the engine and transmission, increasing the likelihood of component failure. Changing the drive ratios can help alleviate this stress, prolonging the life of a vehicle's critical components.
• Enhanced off-road capabilities: For 4WD and other off-road vehicles, adjusting the drive ratios can improve traction and torque delivery in challenging terrain, ensuring better control and stability.
Nitro gears are precision manufactured from an 8620 Steel Gear Forging that is Rockwell tested for hardness, triple lapped for smoothness and precisely machined employing a five cut process.
The advantage of this process is that material is removed in a slower, more efficient and accurate method, resulting in gear sets that are arguably the quietest on the market with a set up that is significantly easier and less time consuming during fitment.
Nitro says its range has applications and ratios that other brands do not, stating that an example of this is the fact that Nitro was the first aftermarket supplier to offer the current Hilux /Tacoma gear set options. 
Nitro was born from enthusiasts who recognised that the industry needs and wants quality replacement or upgraded gear and axle products at an affordable price, supported by a two year product warranty.
Nitro says it was the first aftermarket brand to kit each entire gear kit installation into one easy part number. So instead of having to manage dozens of part numbers for inventory, technicians can order one part number and know that they have everything they need.
Ease of installation is a standout feature of all Nitro Gear kits. Nitro gears are manufactured at the same facilities as most OE gears, offering a unique benefit for technicians who are just re-gearing a vehicle to adjust for larger tyres (and other minor upgrades from standard).
If it is a relatively fresh install, the Nitro Gear packages will set up typically to factory shim spec. Nitro says this means that once the existing gear set is measured and the new Nitro gears are set up to that spec, more times than not, it will set up perfectly straight out of the box. Nitro states that this is a unique feature which it offers.
Nitro Gear and Axle product stock level inventory, in Australia, is based on local workshop demand. Nitro says this ensures a faster supply service for a premium quality; precision engineered automotive aftermarket product from the USA.
The Nitro Gear and Axle product range also provides a convenient and reliable solution for adjusting your customer's vehicle drive ratios to best suit their requirements.
Roadsafe is the nation's exclusive distributor of Nitro Gear and Axle products for the ever growing Australian 4WD and general automotive aftermarket.
For more information, contact Nitro Gear and Axle by calling 03 8878 1868 or visit www.nitro-gear.com.au