STEER WITH CONFIDENCE
For precise steering and handling, a high-quality tyre like the new Continental UltraContact UC7 is vital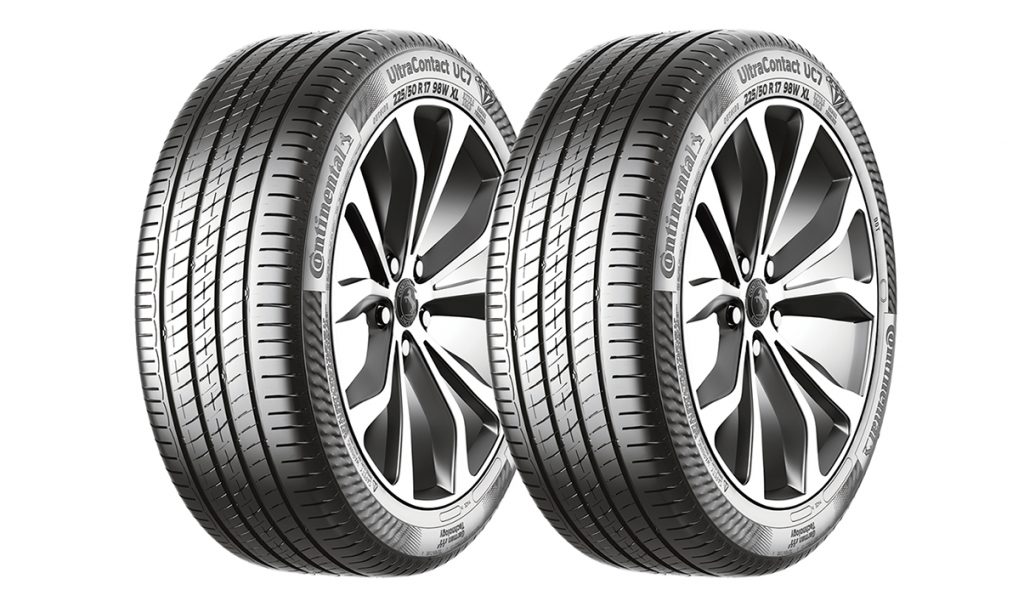 Continental Tyres recently announced that its new generation UltraContact UC7 tyre is officially available to purchase in Australia. 
Following on from the recent launch of the award-dominating SportContact 7 performance car tyre, Continental says its new UltraContact UC7 brings an exceptionally balanced driving experience, specifically developed to cater for a wider passenger vehicle audience.
Continental states this tyre and its cutting edge technology underwent rigorous testing and excels in delivering exceptional comfort, fuel efficiency and safety through its superior braking and handling capabilities in both wet and dry road conditions, instilling drivers with confidence and ensuring safe and effortless arrivals at their destinations.
The UltraContact UC7 tyre reportedly incorporates significant advancements in technology, offering three key advantages – outstanding wet performance, noise reduction and long-lasting tread life.
Continental Tyres Managing Director, Mitchell Golledge, said the tyre stands as testament to the substantial investment the organisation makes in world-class tyre development.
"To continue evolving to consumer needs, the Continental UltraContact UC7 represents a design that does not compromise on any aspect of safety, comfort, handling or wear," Mitchell said.
"This range empowers drivers with confidence to conquer the road, offering shorter braking distances, outstanding wet performance and reliable grip on slippery roads."
Continental's UltraContact UC7 boasts features such as the Diamond Compound formula, innovative Noise Breaker 3.0 design and Aqua Channel Advanced surface sipes.
The Diamond Compound formula ensures wear resistance, leading to long-lasting tyre life. Aqua Channel Advanced surface sipes aid in water evacuation, reducing the risk of hydroplaning. The optimised polymer network further enhances water resistance, providing complete peace of mind throughout the tyre's lifespan.
The Noise Breaker 3.0 design efficiently reduces road noise by absorbing sound waves within the tyre's grooves, creating a more serene and harmonious driving experience.
The UltraContact UC7 is available to suit a large number of Australia's most popular vehicles, with fitments ranging from 16" to 19".
To supplement the UltraContact UC7 range, Continental has simultaneously launched the ComfortContact CC7 in Australia. Engineered with the same advanced technology, the tyre caters to a variety of compact and mid-sized vehicles, with fitments available from 14" to 17".
The UltraContact UC7 and ComfortContact CC7 are available for purchase now at all Australian major tyre retailers.
For more information, please visit https://www.continental-tires.com/au/en.html