STEERING THE TECHNICIANS OF TOMORROW
TAFE veteran Bev Williams was recently recognised with an OAM for her valuable efforts assisting automotive students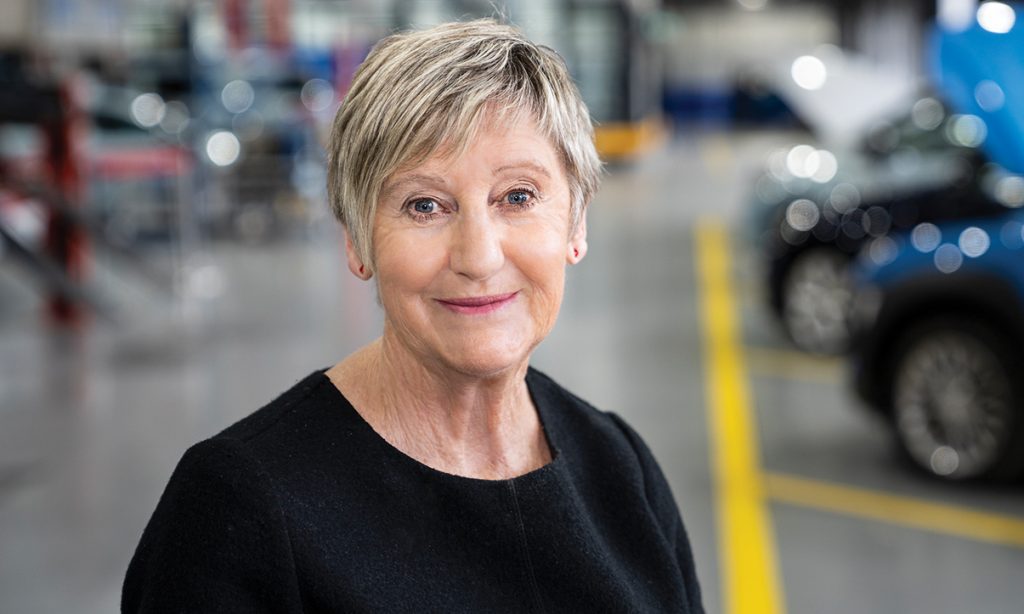 For the past 20 years, Bev Williams has helped more than 1,000 students tackle the big question of "what next?" as they complete their foundational studies and plan their next move.
As an automotive industry placements and pathways coordinator at Kangan Institute, Bev is a seasoned veteran in connecting students to work and apprenticeship opportunities so they can get their foot in the door.
Her work behind-the-scenes has not gone unnoticed. with Bev recently recognised with a Medal of the Order of Australia (OAM) on the King's Birthday 2023 Honours List.
Simply doing a job she loves; Bev said the accolade was unexpected.
"I feel really humbled; I wasn't expecting it at all. I'm just somebody going about doing my day-to-day job," Bev said.
"I'm lucky because I really love my job; the little achievements when you see that somebody has got a job or apprenticeship."
Bev was born and raised in Melbourne, close to the Kangan Institute's Broadmeadows Campus (formerly known as Broadmeadows College).
"I was always a local!" Bev said.
"When I was first married, I lived in Westmeadows and Broadmeadows College was the employer of choice right from the start."
Across her extensive career, Bev has always gravitated to helping others.
"I have always been in assisting type roles throughout my career," Bev said.
"My first job was working in a solicitor's office, and then after working there I did relief work on switch boards with Telecom.
"After I had my children, I needed a job closer to home and the TAFE was a preferred employer in the area. I have been lucky that I have been able to move around a lot while working with TAFE.
"When I first started at TAFE, I was in the information centre at Broadmeadows helping people to know more about what they could study with us.
"Since then, helping people has been the constant in my jobs and I have always found that if people get good outcomes, I have done my job well.
"I started in auto about ten years ago as part of a government initiative to improve outcomes of students in these areas, and I really enjoyed it, so I stayed."
While Bev loves the automotive industry, her focus is on the people within it, rather than the products it creates.
"I appreciate a nice car, but my interest is more in the people in the industry – but I do remember my first car, it was a blue EJ Holden, I think I paid $400 for it," Bev said.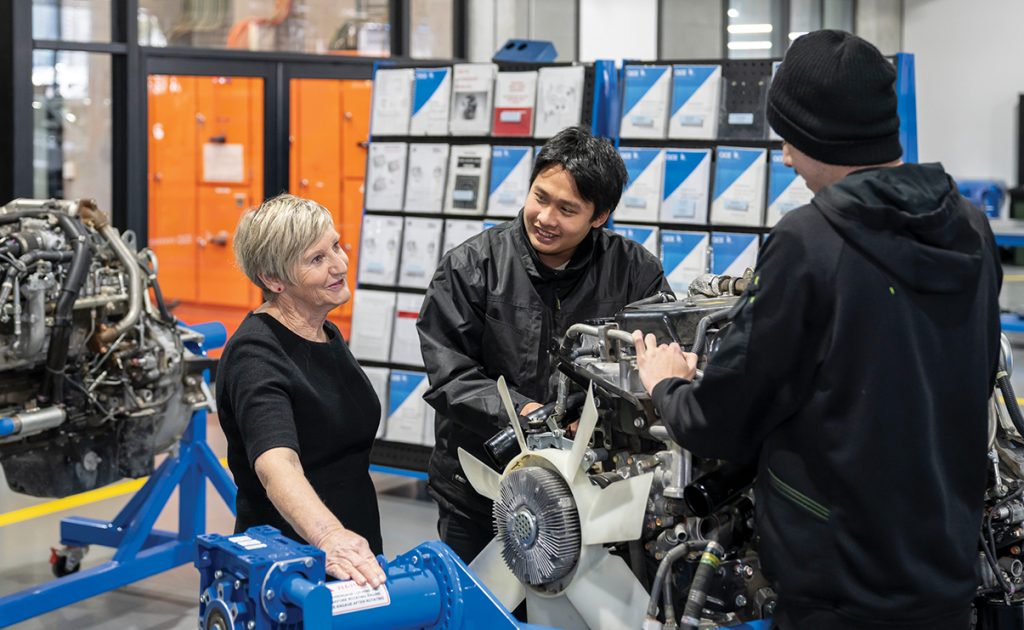 Based at Kangan Institute's Automotive Centre of Excellence in Docklands, the majority of students supported by Bev have completed pre-apprenticeship courses in automotive and are wanting to find a job in industry.
More recently, she is focusing on connecting international students to employment across Melbourne.
"The value of my role is outcomes. For students, it's giving them an outcome. Some young people have no idea how to apply for an apprenticeship or what to do," Bev said.
"I work with all of them one on one, work out if they want to go to a placement or apprenticeship, and help them with resumes and cover letters, tying in with our Skills and Jobs Centre.
"I connect them to opportunities within their area of interest, in areas like paint and panel, heavy and light vehicle, agriculture and so on.
"There is a lot of interest in light vehicles, mostly vehicle mechanics, although we are also trying to broaden the outlook of students and letting them know there are other options, like trucks, mobile plants and motorcycles."
The employers who take on students on Bev's recommendations range from manufacturers to dealerships and group training organisations. Bev says her work provides businesses with a handy recruitment tool.
"They can have students two, three days a week and trial the students to see if they are a good fit for the business," Bev said.
"Students can also see what it's like to work in the industry and what industry wants. It's a good recruitment tool for businesses."
Always receptive to the evolving needs of employers, Bev has observed a growing appreciation for mature age workers amongst employers – which she says is great news for people wanting to change careers and enter the automotive industry.
"The biggest thing I've noticed that's changed a lot is that employers are now more open to mature age apprentices and workers," Bev said.
"They can see the value of life experience, with mature people more ready and committed to their new career path.
"There are a lot of people who went on a path to please their parents or were employed in a different industry, who are now able to follow their passion.
"With technology changing all the time, there are many opportunities and pathways available in the automotive industry."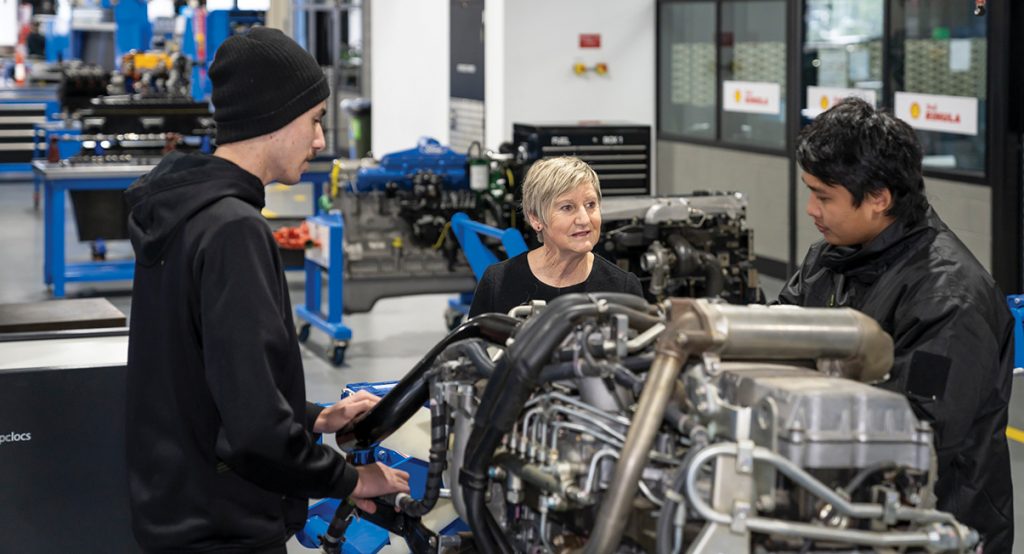 The OAM is not Bev's first accolade – she was also presented with the Women in Industry's Social Leader of the Year Award in 2017.
Awards aside, Bev defines her success in being able to support people in their automotive journeys.
"I see my role as 'a connector.' The students are looking for a pathway and the employers are looking for staff – if I connect them, I'm successful," she said.
The King's Birthday 2023 Honours List recognised 1,192 Australians across community service, science and research, industry, sport, the arts and more who have demonstrated outstanding service or exceptional achievement.
As a clear high achiever in the industry, Bev has a simple answer when asked what her advice is for those starting out.
"Every day I work with people starting out in the industry and my key piece of advice is to enjoy going to work," Bev said.
"It's not so much about the money, but finding something that makes you happy.
"We have many students that come to us after trying something else that didn't quite work for them, and they are often starting to follow their heart.
"You spend a long time working, so you better enjoy it!"
Also important is a family and career balance.
"At my age (which is a well-kept secret) so many people I know are ill or not physically well. I am thankful to be healthy and have my family. Family is the most important thing and everything comes second best," Bev said.
"I come from a time when my parents encouraged us to get on with things, so I've always balanced family and career. It is part of how I live my life.
"I am so lucky in this job; I will work as long as I can. I have fun going to work and meeting the students, and helping someone is a bonus."
Kangan Institute established the Automotive Centre of Excellence (ACE) to spur the growth of industry enterprises by bringing together customised, hands-on automotive training and development in one precinct.
Kangan Institute offers a range of nationally-accredited automotive qualifications and short courses through ACE. This includes light and heavy vehicles to outdoor power equipment, marine mechanics and motorcycles. Specialised training plans are also developed to address unique needs, with flexible learning options including on-site training.
A trading brand of Bendigo Kangan Institute, Kangan Institute was recently celebrated as the 2022 Australian Large Training Provider of the Year.
For more information, visit www.kangan.edu.au