TOWING INTO THE FUTURE
A key point in time has been reached within the Australian aftermarket segment with industry leader, Hayman Reese, recently launching several tow bars designed specifically for EVs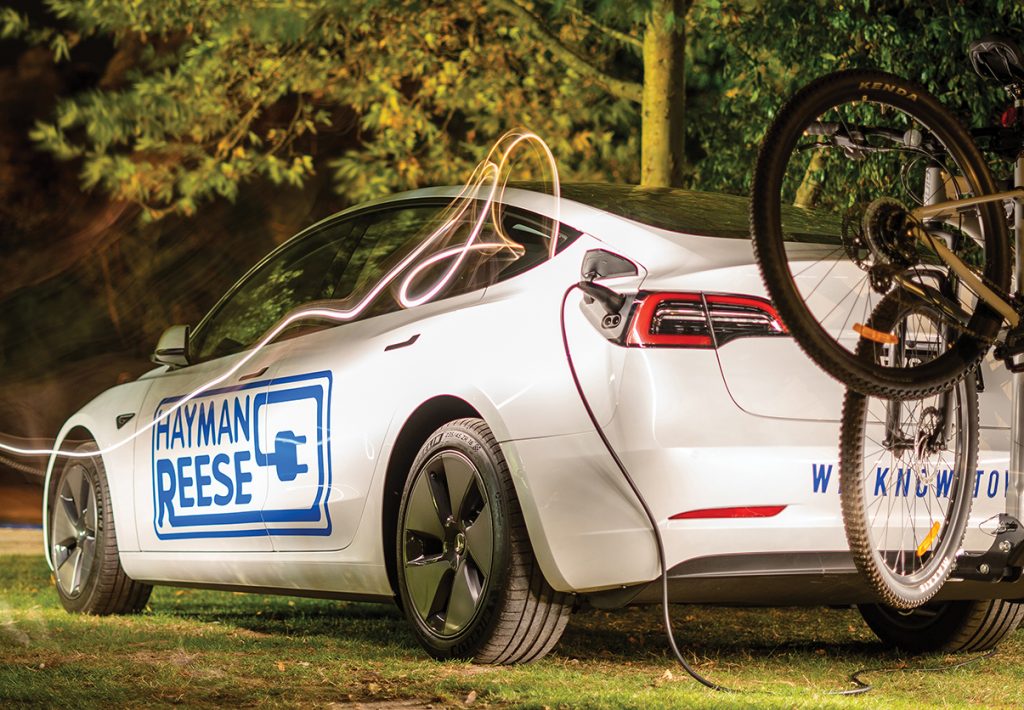 With 70 years of history, Hayman Reese knows towing.
The Hayman Reese story began in the late 1940s, when a friend asked Eric Hayman to build him a tow bar to tow his newly acquired caravan.
Eric built two, one for his friend and another which he quickly sold at a country agricultural show. He could not have dreamed that it would be the first step towards building an Australian icon.
70 years later, part of the locally owned AutoPacific Group, the Hayman Reese DNA remains at the core of the organisation and the business explains there are exciting times ahead as the automotive sector in Australia experiences one of the biggest shifts in motoring history, thanks to the rise of electric and hybrid vehicles.
The Australian EV market: a changing landscape in 2023
Electric vehicles (EV) are one of the most spoken about topics in the automotive industry today as thousands more enter our roads every month.
"Vehicles have certainly come a long way in the 70 years we've been making tow bars," Hayman Reese, Sales and Marketing Director, Gregor Brown, said.
"Whilst we have spent a lot of time working on hybrid variants recently, the rate of change and levels of product sophistication are now about to take a huge leap forward."
This brings many challenges and opportunities to be part of the new age of vehicles and a shift in what customers expect from their vehicle and aftermarket suppliers.
Australia has a strong affinity with motoring, and this is also represented by the shift towards EVs. According to data from industry experts carloop, at the end of 2022, there were just over 67,000 battery-electric vehicles on Australian roads.
Within the first eight months of the year, the fleet has nearly doubled, surpassing 120,000 EVs on our roads. That's an increase of over 80 percent in the total fleet in just two-thirds of one year.
This is one of the sharpest increases in vehicles of any fuel type in Australia, indicating that electric vehicles are starting to take off. This also showcases the changing needs and wants of motorists.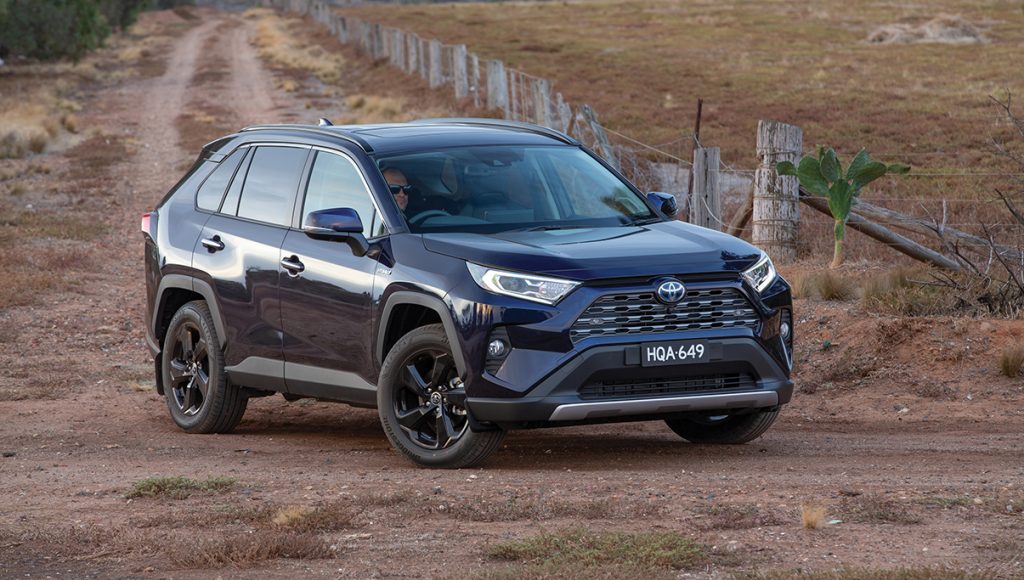 Changing customer needs
As the demand for electric vehicles continues to rise, mainly driven by the lower cost of ownership, lowering cost to purchase and greater local options, more customers are seeing the benefits of these new vehicles.
For many customers, charging a vehicle at home is being seen as a huge benefit over filling up at a petrol station, with the convenience of charging at home at a fraction of the cost driving more customers towards EVs.
EV owners with solar on their home's rooftop can also save even more by charging just on solar during the weekends or at a growing number of workplaces across the country.
Recent developments in the options available on the market show that the range of EVs is also on the rise. Many EVs are now equipped with batteries that can deliver over 350km of real-world range on a single charge. This is plenty for most EV owners' weekly driving needs.
With more affordable options also on the way and leading EV brands like Tesla lowering prices to win more market share, the EV market will continue to grow sharply in the coming years.
As more EV models make it to the roads, new owners are looking at ways to keep doing the things they love while motoring.
These include doing Aussie road trips and hitting the road for outdoor adventures. This is being helped by the growing charging infrastructure that drivers can use when on the go.
Charging on the go
With road trips comes charging on the go. The charging infrastructure across the country is growing quite quickly as well but whilst growth is good, thoughtful and practical design is also important.
The latest data on fast-charging infrastructure from carloop reveals that over 150 new sites were added across the country in just the first eight months of the year. That exceeded the number of sites that opened in all of 2022.
Many of these charging sites are designed for light passenger vehicles. For many motorists, these charging sites offer convenience and a quick top up.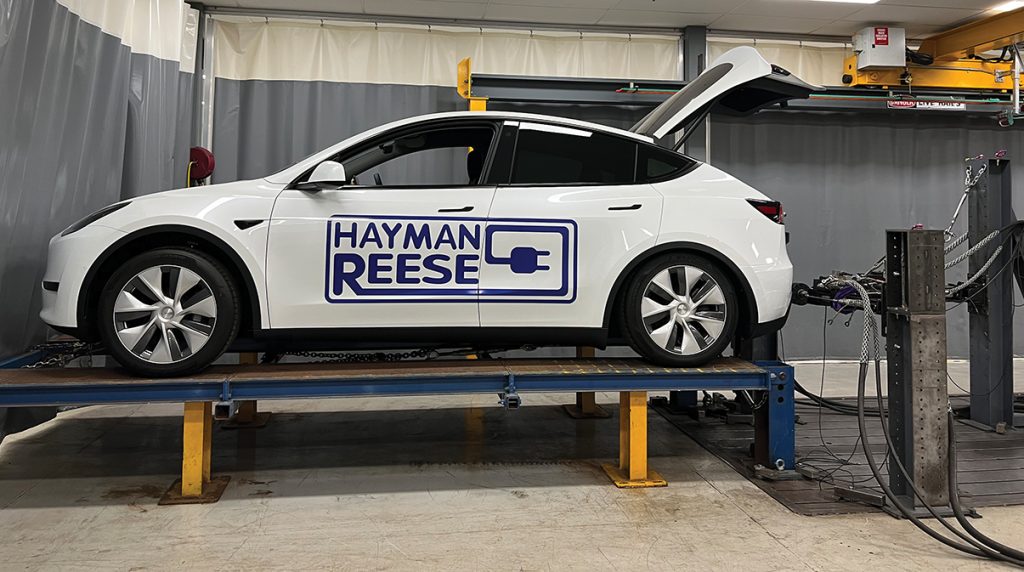 Charging and towing
Although the charging infrastructure is improving across the country, for many with larger vehicles or towing needs, there are challenges that still exist.
One of these is the limited access to drive thru bays when charging a vehicle while towing. This means that charging at these sites requires unhitching the boat, trailer, or the caravan.
The other challenge is that EVs also require more charging stops while towing a load on the back. The range of EVs is impacted while towing, so if travelling further with a load, careful planning is needed so drivers can reach their destination.
To improve charging sites for those that are towing, charging infrastructure providers like Tesla are starting to incorporate drive thru bays.
Other charging companies are also starting to see this to improve the service they offer to a broader set of motorists who choose to drive electric.
This is a welcomed move by many who are keen to use electric cars to tow a trailer or experience the outdoors while road tripping with a boat, jet ski or a caravan.
The ever-changing role of aftermarket manufacturers with EVs
The automotive industry is currently experiencing a once in a lifetime shift in what consumers choose to drive, how they choose to fuel their cars and what they expect from the aftermarket industry.
With EVs offering more choice to consumers, aftermarket manufacturers have to adapt to these ever-changing needs which creates a number of challenges.
One major frontier in this EV transition is that some major electric-only OEMs have come from the technology industry rather than the manufacturing sector.
One example of this is Tesla, which according to the latest national EV fleet data from carloop, makes up 60.8 percent of all electric vehicles on the road.
These manufacturers don't always share vehicle-specific data with existing aftermarket suppliers which can create new challenges for the aftermarket industry.
Supporting Tesla and other electric vehicles as part of the aftermarket offering is becoming more important as more drivers look to make the switch.
"As a major supplier of aftermarket vehicle accessories, at Hayman Reese, we see this shift and are developing products to serve the needs of our valued existing customers along with being part of this electrification revolution and the opportunities it brings," Gregor said.
"The proven quality and durability of our products will remain unchanged; the challenge is to be able to evolve with the new technologies and ensure our customer experience is seamless."
One of the most recently added new products in the Hayman Reese range includes a towbar designed and thoroughly tested for the Tesla Model Y and 3 electric vehicles.
These are an essential option for those motorists who have made the switch to electric and are looking at ways to hit the open road while towing smaller loads such as bikes, jet skis and trailers.
"We believe that other manufacturers in the automotive aftermarket industry can tailor products that best fit with the changing needs of customers that choose to drive EVs while offering great support when they are on the road," Gregor said.
"In many ways, it's the same as what our innovative industry has done in the past but with the future in mind."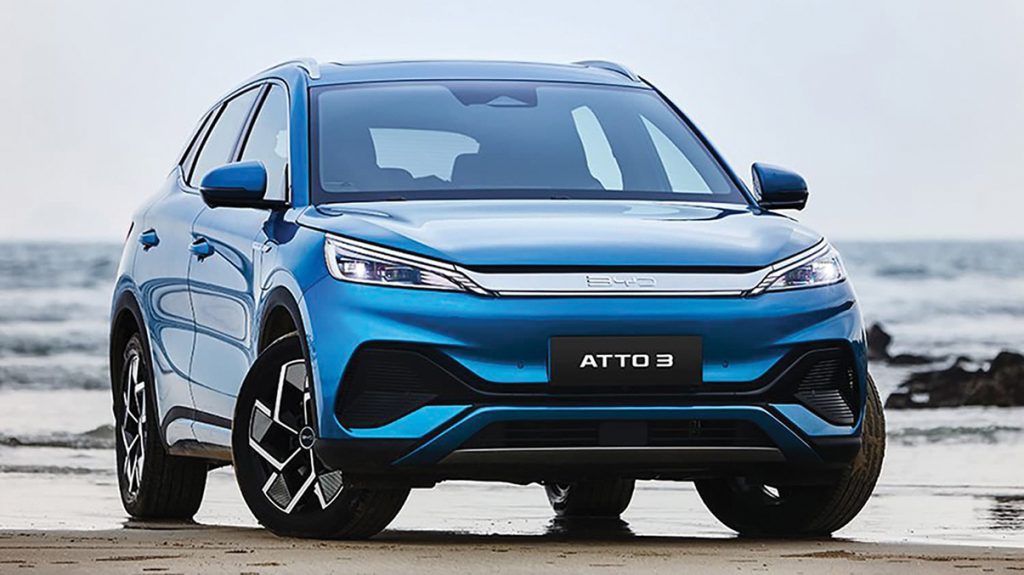 What's emerging in a supercharged future
Given the pace of this shift towards EVs, many customers are looking at ways to make the switch.
Some of the recent developments in the EV space include the number of pickups and utes that will make their way to the market in the coming 18 months.
Many of these vehicles will have a greater need for aftermarket products and customers would expect that from traditional quality aftermarket manufacturers.
From off-roading, camping and towing aftermarket products to functional upgrades for electric vehicles, the aftermarket industry will need to be well prepared to fulfil the needs of not only EV customers today but also for what's to come in the supercharged future.
For more from Hayman Reese, visit www.haymanreese.com.au