UNLEASH THE POWER OF PERFORMANCE
With Redline Oil Products from Rocket Industries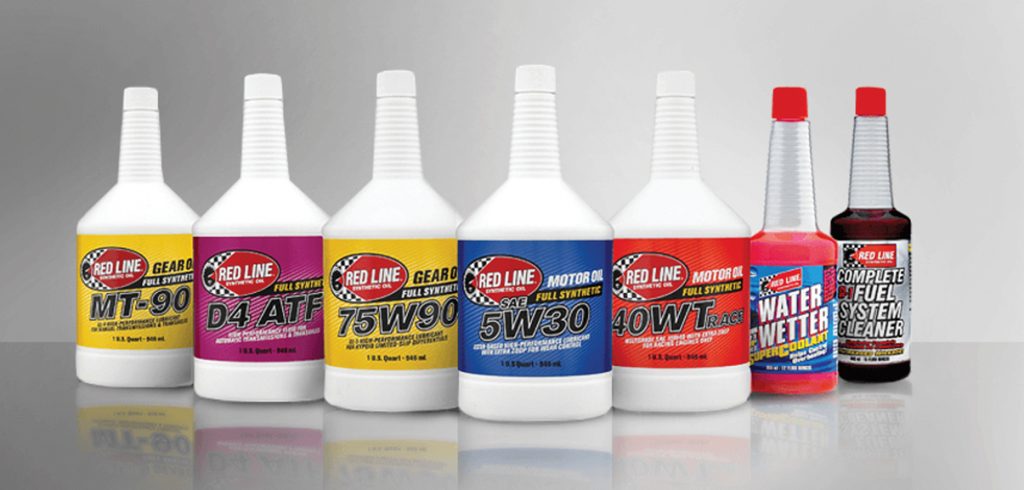 When it comes to pushing the limits of performance and enhancing the lifespan of your vehicle, choosing the right lubricants and fluids is paramount.
Rocket Industries, a renowned name in the automotive industry, explains that it offers an impressive range of Redline Oil Products that have been trusted by enthusiasts and professionals alike for years.
Rocket Industries says Redline Oil products are a top choice for anyone seeking peak performance and engine performance for the following reasons.
Unparalleled product range: Rocket Industries proudly presents an extensive lineup of Redline Oil Products designed to meet the demands of various applications. From high-performance engines to everyday vehicles, Rocket Industries says Redline has a product tailored to your specific needs and whether you are looking for motor oils, transmission fluids, or gear oils, Redline Oil Products deliver exceptional quality and reliability.
Performance-driven formulas: Rocket Industries explains that Redline Oil Products have been engineered with a commitment to performance excellence. It says they utilise cutting-edge technology and advanced additives to ensure that your engine operates at its best, delivering improved power, efficiency, and overall reliability. This dedication to performance extends to the entire product range, providing peace of mind to automotive enthusiasts and professionals alike, says Rocket Industries.
Enhanced engine protection: protecting your engine is paramount, especially when it is subjected to extreme conditions or high-performance demands. Redline Oil Products are formulated to provide superior protection against wear and tear, high-temperature breakdown, and harmful deposits. With Redline, Rocket Industries says your engine's longevity and reliability are in good hands.
Proven track record: Rocket Industries says its commitment to quality and performance is exemplified by the trust placed in Redline Oil Products. These products have been utilised and tested in various motorsport disciplines, from drag racing to road racing and everything in between.
It is even the product Rocket Industries uses in its Nitro fuelled Funny Cars.
In conclusion, Rocket Industries says Redline Oil products are more than just automotive lubricants, stating they are a testament to the pursuit of excellence in the automotive industry.
Whether you're a seasoned racer, a dedicated gearhead, or someone looking to optimise their vehicle's performance, Rocket Industries says Redline has a product to suit your needs.
Further, with a legacy of trust, performance, and innovation, Rocket Industries asserts that Redline Oil Products are a choice that will help you unlock the true potential of your vehicle while safeguarding its longevity.
Redline Oil is one of more than 300 brands stocked by Rocket Industries.
"We are serious about supplying you with the right parts, when you need them. Our depth of knowledge and understanding of the performance industry reflects in the pride and winning attitude of our team at Rocket," Rocket Industries Sales and Marketing Executive, Pat Elliott, said.
"We are a genuine warehouse distributor, and with over 70,000 different part numbers in stock we are able to ship most orders on the same day.
"If we do not have a particular item you need, we will be happy to place a special order directly with our suppliers.
"We have established supply chains from overseas which enable fast and reliable service and parts sourcing without all the headaches and hidden charges. At the same time, we are constantly improving customer service and investigating new products to help you keep pace with, and be competitive in the ever changing automotive market.  
"Along with this is a dedicated warranty and support section which has the ability to offer our customers product testing and repairs on all our products with full factory support."
For more information, visit www.rocketind.com