YOUNG GUN SIGNS ON AS LANOTEC AMBASSADOR
Lanotec says it is proud to expand its motorsport involvement with this new ambassadorship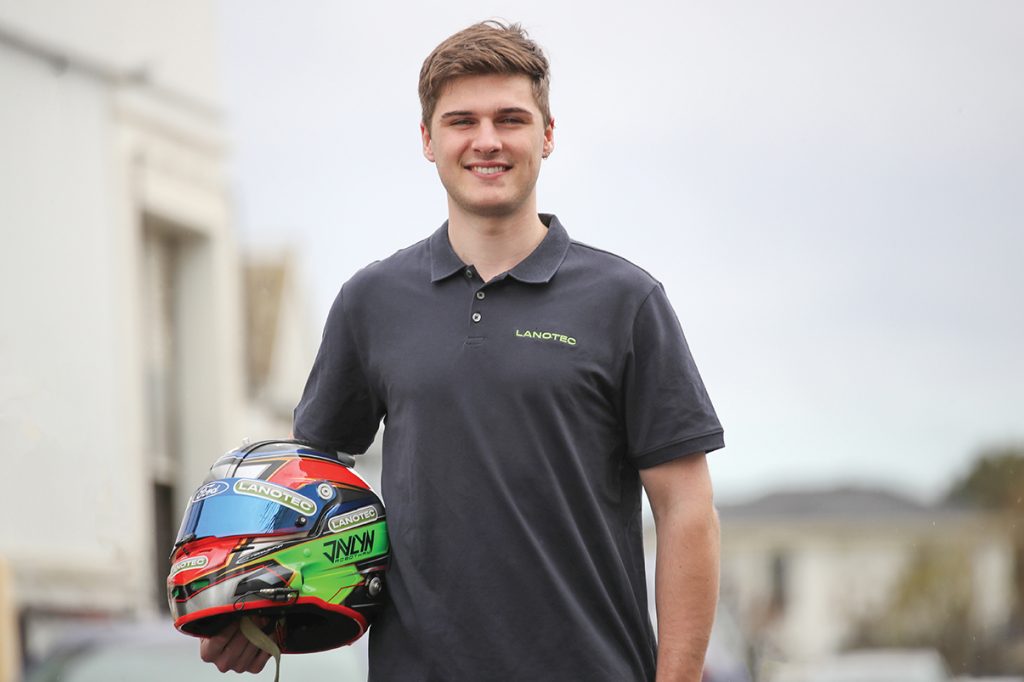 Lanotec has signed on young gun Jay Robotham as a product ambassador at this year's Repco Supercars Championship endurance races, plus during his attack on the Thailand Super Series.
Joining tarmac rally legend Glenn Ridge in the Lanotec family, Jay, who made his Bathurst 1000 debut last year, has recently been confirmed alongside Cameron Hill at the Truck Assist-backed Matt Stone Racing squad for this year's Sandown 500 and Bathurst 1000.
In conjunction with his Supercars tilt, Jay is also a feature in the Thailand Super Series behind the wheel of the Lanotec-backed Ford Mustang in the SupercarGTC class, and a Ford Ranger in the Super Pickup category.
At the season opener from the Chang International Circuit, Jay was a race winner in the Mustang, with the Thailand Super Series schedule focused on the Buriram International Circuit, plus the wild Bangsaen Grand Prix on a temporary beachside street circuit.
"It's great to be partnering with Lanotec, they are a great Australian company that makes world-class products," Jay said.
"Through the events in Thailand this year with the Lanotec Ranger and Mustang, the team and I have been able to sample a range of the products first-hand, and if they are good enough to keep us going on track, they will be up for absolutely anything!
"When it comes to Lanotec's core product range, think WD-40, but made in Australia out of environmentally friendly ingredients that are safe to use.
"It is going to be an exciting year, especially joining Cam Hill and the Truck Assist crew in the Supercar enduros. The new Chevy Camaro is a cool car to drive, and the team were winners in Darwin, so there is a lot to look forward to."
Jay has an extensive motorsport resume. From go karts, he honed his craft in the highly competitive Hyundai Excel class, before finding success in Toyota 86 racing.
Before the pandemic struck, he was victorious in the Asian TA2 series, before stepping to Super3 in Australia, where he took a clean sweep from the truncated 2020 season, with that success leading to a 2021 Super2 drive.
Winning the opening race of the 2022 Super2 season led to a seat in the Caltex Young Stars Bathurst 1000 wildcard entry, alongside Matt Chahda. The pair and their crew mixed it with the best and rebounded strongly after a mid-race brake change issue to finish 14th.
This season, Jay has split his driving duties between the Lanotec Mustang and Ranger, as well as a one-off drive in the Super2 series at Newcastle, and the opening rounds of the National Trans Am series at Symmons Plains and Phillip Island.
Lanotec explains that its range of Australian-made lubricants and protectants is produced from natural sheep's lanolin, is non-toxic and safe to use, especially in environmentally sensitive locations.
In 2023, the company is celebrating its 25th anniversary by launching new branding, packaging and aerosol lines, alongside a selection of new formulations.
This includes Lanotec MPX for everyday multi-purpose use, MGX for marine applications and EGX for electrical use, with a range of industrial strength products that have found favour for use by automotive professionals and enthusiasts.
For more information, visit www.lanotec.com.au