SUPERCARS GET HEAVY DUTY WITH MILWAUKEE
Milwaukee Tool recently announced a new partnership with the Supercars Championship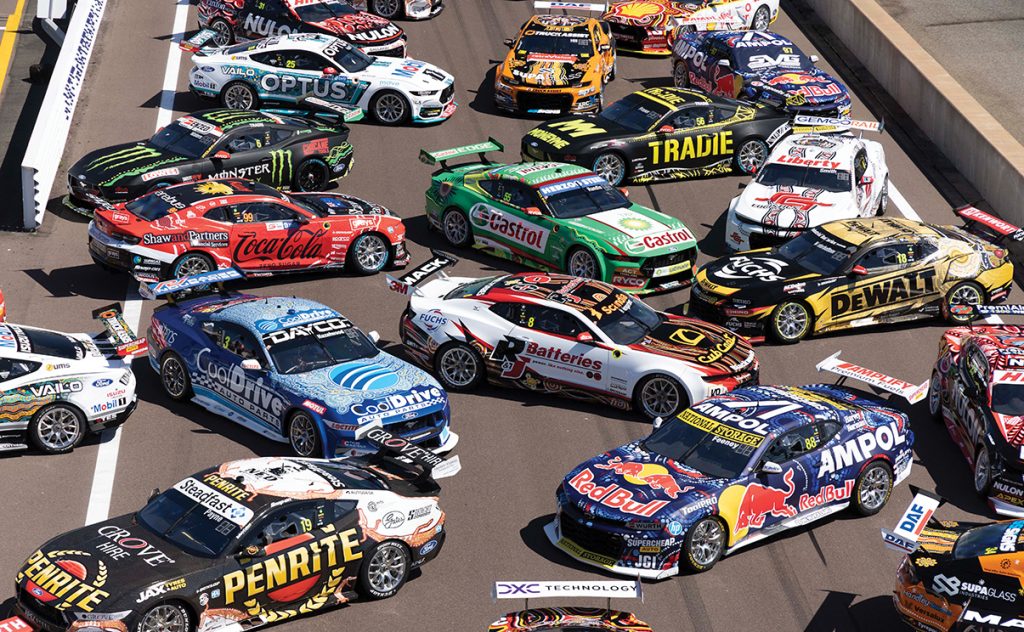 Professional trade solutions specialist Milwaukee Tool is making its presence known at Supercars events via a range of strategic initiatives aimed at engaging both motorsport enthusiasts and professional tradespeople with a passion for Supercars.
Key amongst these is a new eight-part digital and web video pod series, Milwaukee Supercars Friday Knock Off, offering an entertaining insight into the off-track activities and interests of Supercar drivers including their hobbies, life outside Supercars, and, naturally, their skills with tools.
Fans can follow the series on various platforms such as the Supercars website, official social media pages and YouTube channel.
Additionally, Milwaukee is collaborating with Supercars to deliver aspiring tradespeople with a once-in-a-lifetime opportunity to spend a day with the Supercars motorsport and technical team at a Repco Supercars Championship event.
In keeping with the brand's commitment to developing next-generation solutions for job sites, the all-access immersive experience will provide apprentices or selected workers with unparalleled exposure to a variety of motorsport related fields including mechanical engineering, race car dynamics, scrutineering and pit operations.
While the new sponsorship is not Milwaukee's first foray into Supercars, it represents a significant expansion of the brand's involvement in one of Australia's most popular and action-packed motorsport competitions.
For Milwaukee's Managing Director, Mike Brendle, the progression is both a natural and strategic one, and he points to the strong synergies that exist between the brand and Supercars.
"As a company we've always strived to be an industry leader in the delivery of professional trade solutions," Mike said.
"Like Supercars, we're passionate about pushing the boundaries of performance and innovation, which makes Milwaukee a perfect fit for the demanding tool-intensive Supercar Series."
"Supercars is a national sport with massive reach that has experienced amazing growth in recent years. The ever-growing Milwaukee range is engineered with professional tradespeople in mind, and we also know that racing and action sports are a big part of their lives outside of work.
"So, this partnership represents a great opportunity to really connect with existing and potential Milwaukee users."
The partnership will run for the remainder of the current Supercars season and Milwaukee will look to leverage its partnership through a range of other activities including corporate hospitality, events, activations and consumer competitions across this period.
For more from Milwaukee Tool, visit www.milwaukeetool.com.au