A NEW STANDARD IN POWER
REDARC launches its new lithium powerhouse, the Alpha150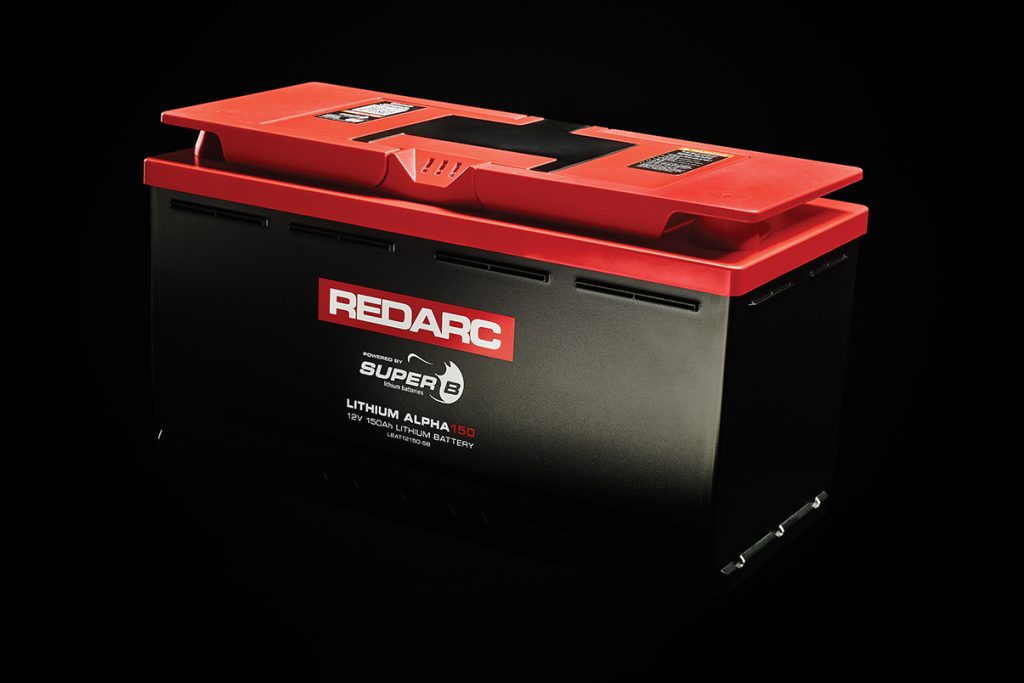 Alpha150 is REDARC's new 150Ah lithium battery, delivering what REDARC describes as unrivalled performance and battery life.
No matter how you travel, or what you travel in, space is always at a premium. The luxuries from home have become essential, and with them comes the challenge of finding space for multiple batteries.
With a 150Ah capacity and a massive 200A discharge current packed into a compact formfactor, REDARC explains that the Alpha150 is built to endure even the most demanding energy needs, and is perfect for fitting into 4WD, caravan and camper trailer setups.
Designed to optimise space and minimise weight, REDARC notes that Alpha150 is a market leader in power per cm3.
Its massive 200A discharge current means the Alpha150 is "the ultimate solution for powering inverters up to 2000W from a single battery," says REDARC. To run 3000W inverters or bigger, simply add a second battery to your customers setup.
Lithium batteries offer both a weight advantage and an increased lifespan over other chemistries, but REDARC outlines that the Alpha150 goes further, as not only does it offer double the lifespan of most lithium batteries at over 5000 cycles, it also reportedly delivers market leading power density that lasts up to ten times longer than equivalent AGM batteries.
Built to withstand the extremes, REDARC explains that Alpha150's built-in battery heater means it can provide reliable charging even in sub-zero temperatures; and with an IP56 rating, it is designed to withstand both dust and water.
In short, REDARC says this means that no matter where your customers are going, the Alpha150 is the right battery choice.
Protected from overcharge, deep discharge,
over-temperature, short circuit, and other common battery issues, REDRAC invites you
to give your customer more than just reliable power.
Consumers can stay informed thanks to the Alpha150's built-in smarts, with real time battery level monitoring and energy consumption information now just a tap away on your smartphone thanks to the internal battery management system and on-board Bluetooth connectivity.
Made in the Netherlands and backed by REDARC's rigorous testing and a five-year warranty, Alpha150 has been designed for reliability and endurance.
If you have any questions, REDARC's full team of Customer Service Technicians are ready to take your call on 1300 REDARC (1300 733 272).
Operating Monday to Friday, 6am to 6pm ACST, REDARC's Technical Support Team are knowledgeable on all things REDARC and have an electronics or Auto electrical background.
For more REDARC tech tips or to find out more about the Alpha150, visit www.redarc.com.au/alpha150