AUTOHOUSE GROUP PARTNERS WITH CTEK
CTEK meets all of the Autohouse Group's battery maintenance needs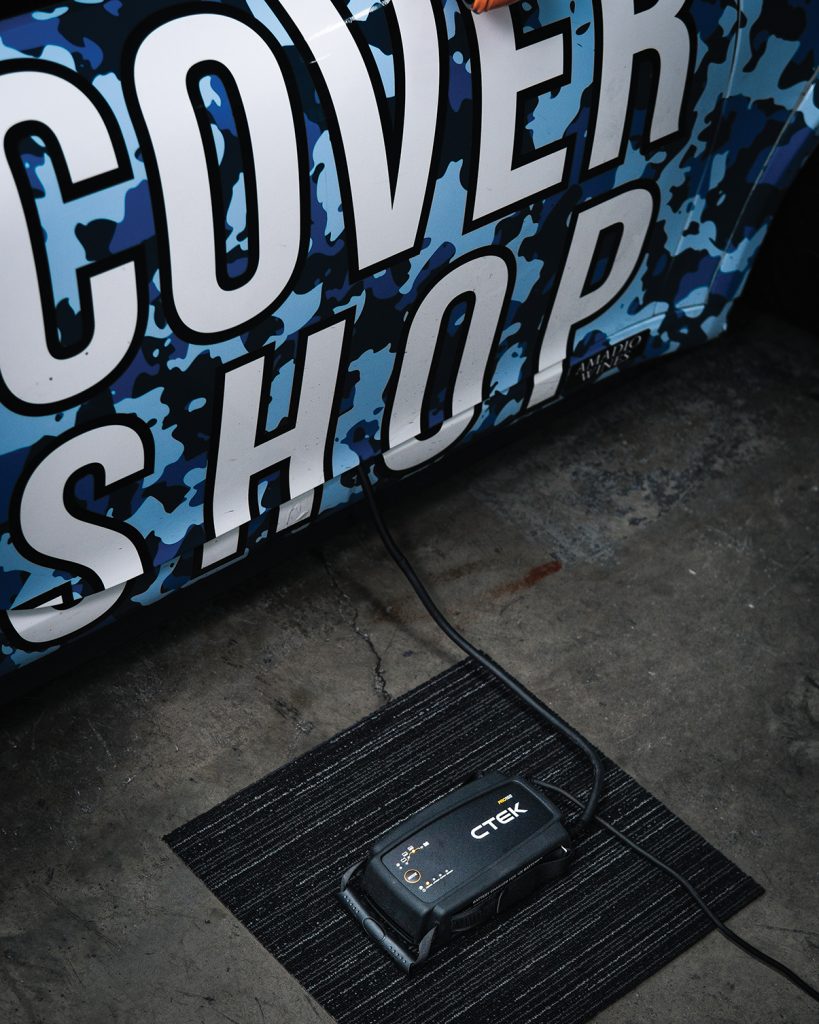 The Autohouse Group is a family-owned and operated business with a passion for all things automotive.
This passion has promoted the development of a three pronged business strategy that encompasses car storage, retailing of car accessories, and motorsport.
Everyone on the Queensland-based team is an automotive enthusiast and a combined love of motorised transport has seen the business expand to also service jet skis and motorbikes.
It is a business that thrives on exceptional customer service, using their vast industry experience to provide all of the necessary conditions, service and advice that drivers and riders need to ensure their vehicle is in optimal condition ahead of its next trip out.
Their passion is refined and tested on the race track with driver and owner of The Autohouse Group, Lachlan Harburg, behind the wheel. Lachlan currently competes in the Porsche Michelin Sprint Challenge Series in a Porsche 991 GT3 Cup Car.
The perfect conditions
Experience has taught Lachlan and his team that preparation is everything when it comes to automotive enjoyment. When they were setting up their storage facility in the Greater Brisbane region, it was clear that three things were vitally important – safety, reliability and usability.
With millions of dollars of 4x4s, classic collectables, race cars and motorbikes, the risk of fire is a huge consideration and one of the deciding reasons behind why CTEK was chosen for the company's battery maintenance needs.
CTEK explains that its chargers are spark proof, reverse polarity protected and electronically safe, dramatically reducing the chances of a fire and a costly insurance bill.
When it comes to reliability, CTEK also proved itself which was another reason why Lachlan invited them onboard.
"CTEK battery chargers are famous the world over for their performance and reliability," Lachlan said.
"The company manufactures branded chargers for over 50 of the world's biggest and most prestigious car manufacturers.
"I have never had a unit fail and appreciate that CTEK are a company that is solely focused on battery charging. This allows them to obsess about the functionality and reliability of their products, something that sets them apart from their competitors."
The Autohouse Group stores a big variety of models, and hence batteries, so choosing an easy to use product was important.
Often, around 30-40 battery chargers need to be set and replaced across a combination of lithium, AGM and lead acid batteries everyday.
"We just set and forget," Lachlan said.
"The charger figures out what it is charging and applies the correct voltage. It is literally idiot proof and when you're dealing with the technical complexity that we're facing with the sheer variety of cars, bikes and jet skis we look after, that goes a long way to improving the operational aspects of our business, which in turn enhances the experience of our valued customers."
There's a long list of highlight vehicle models who call Autohouse Group home. Everything from a Ferrari F40, Lamborghini Aventador and the McLaren 765LT, to the more bread and butter models like a Toyota Hilux or Suzuki Swift. Each has either a CTEK MXS3.8 charger attached or an CTEK MXS0.8 for jet skis and motorcycles.
They also have a CTEK PRO25S on hand. This industrial-spec piece of equipment helps to support the team when they're up against it. After connecting a battery that is flat or in poor health, thirty minutes later the team have a fully functioning battery.
"Unexpectedly, we occasionally experience flat batteries, especially when a new car arrives or if it has a technical fault and hasn't yet been connected to a charger," Lachlan said.
"After attaching a CTEK PRO25S and putting it into a reconditioning mode often that battery has come back to life. We can't emphasise enough the time and hassle that has saved us."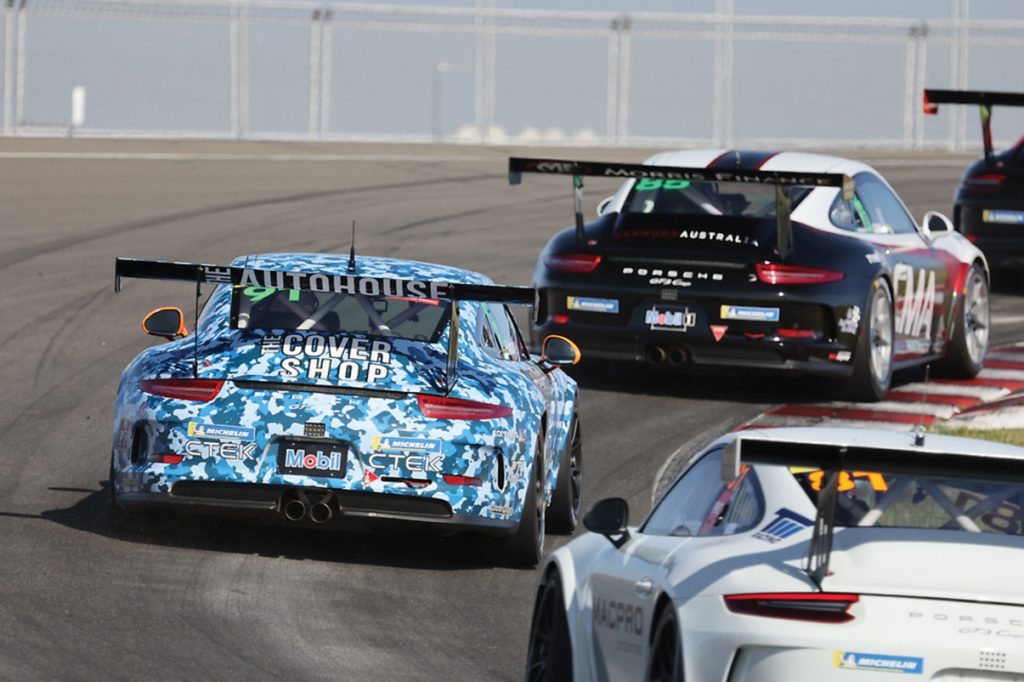 Poor preparation equals poor performance
A race car is designed with several electronic systems that rely on a healthy battery to see it across the finish line. The engine in Lachlan's Porsche 991 GT3 Cup Car is consistently revving between 6,000-8,5000 RPM whilst on track, which minimises the effectiveness of alternator charging.
This places huge emphasis on maintaining a healthy battery that will always have the cranking power required to start the engine whenever required.
Autohouse use the CTEK PRO15 to eliminate this risk of battery failure prior to the session commencing.
"The absolute worst-case scenario is going out for a race, you press the start button, and nothing happens," Lachlan said.
"Whenever we are running the car, a CTEK PRO15 is always packed in the trunk and receives regular use between sessions and races – it's a huge non-negotiable.
"Those seemingly minor items are often neglected and overlooked. We don't want to go as far as Adelaide from Brisbane and not start a race because the battery wasn't sufficiently charged and wouldn't start the car.
"When you attach a CTEK charger, not only do you ensure the batteries are charged, you maintain their long-term performance.
"As long as the light is green on the PRO15, you know that it is fully charged. It is this level of preparation that makes us competitive racers and even better business owners."
CTEK MXS3.8 key features:
• Charges batteries up to 85Ah, maintains larger batteries up to 130 Ah
• Unique seven step charging
• Snowflake mode for optimum charging on colder days
• Patented automatic desulphation program
• Patented float/pulse system for the most efficient maintenance mode over long periods of connection
• Easy to read LED display
• Connect and forget which extends battery life
For further information on CTEK's chargers and accessories, visit www.ctek.com/au/