A TRIBUTE TO JEFF BURT
Remembering an automotive aftermarket industry stalwart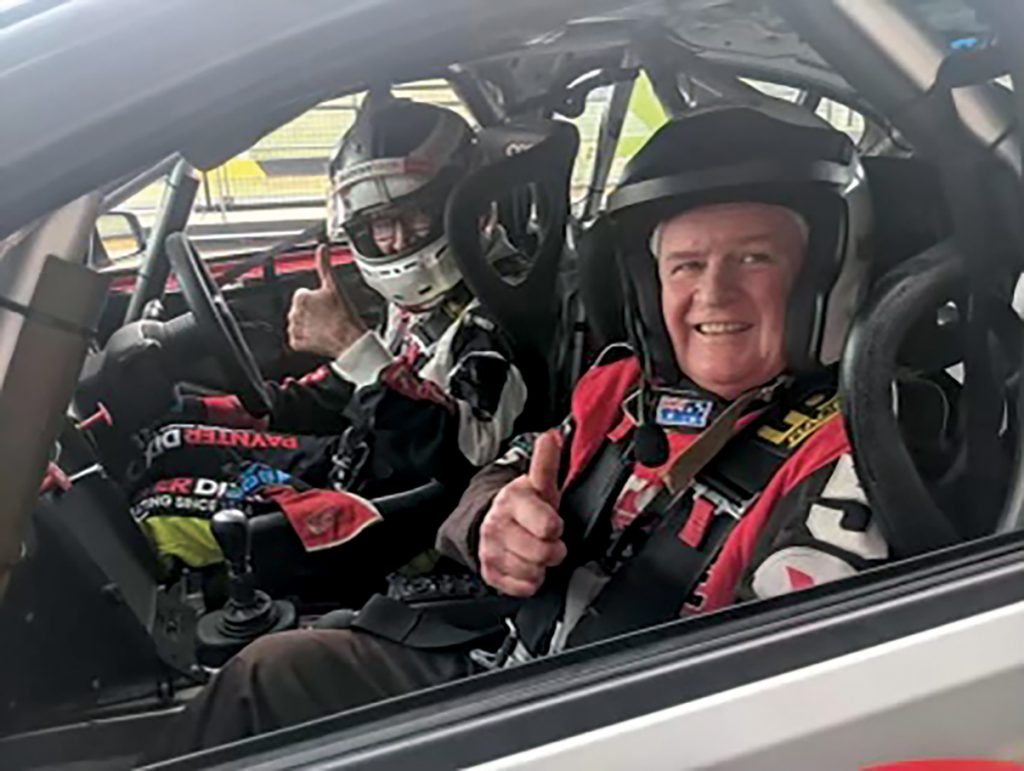 As we head towards the end of the year, AAAA would like to take the time to remember industry legend, Jeff Burt.
The Bathurst 1000 and the festive season were Jeff's favourite time of year, and he was preparing for another Christmas last year when he sadly passed away.
Jeffrey Robert Burt was born at St Margaret's Hospital in Darlinghurst on the 23rd of March in 1959. He started school at Sadlier School in Liverpool, before the family moved to Adelaide for a few years and then returned to Sydenham in Sydney before the family eventually settled in Mt Druitt where Jeff graduated from Mt Druitt High in 1975.
At the age of 16 he left school and became an apprentice mechanic at a service station in Hebersham. An incredibly loyal person, Jeff went on to work at Mercury Mufflers for 40 years before retiring in July last year. A man with a great sense of humor, he made many friends over his years in the automotive industry.
Jeff's first car was a Ford Panel Van that he purchased at 18, starting his lifetime love for cars and the Ford racing team – particularly loving the Bathurst 1000. Always a handsome man, in the 80s his brother-in-law, Bruce Smith, nicknamed him 'Magnum' after the TV character due to his perfectly groomed mustache.
While Jeff was a tough businessman, he was a kind-hearted and soft family man at home. His proudest achievement was his children, and his family was his number one priority. Jeff welcomed his first child, Danielle, in 1988, and three years later in 1991 Natalie was born, followed by Nathan in 1994.
He was excited to be retired and looking forward to the future – particularly his daughter Natalie's engagement party and upcoming wedding.
Wayne Harrigan.was best friends with Jeff for 39 years and said, "we never had a single fight."
"Thinking back on when we first met, I still cannot understand how he stayed so clean as a mechanic at St Mary's Muffler Shop," Wayne said.
"I always valued Jeff's opinion, as he always had a positive attitude even when times became tough; he always appreciated the best in people; his advice was always good, and he listened to others' opinions."
His long-time workmate, George Panousis, said his 15 years of working for Jeff was an absolute privilege.
"As the state manager he earned my respect, and the respect of all his employees, customers, peers and colleagues," George said.
"He was able to perform any and all employees' duties. He was frequently the first to arrive at work and almost always the last to leave.
"Jeff understood the customers and knew the importance of being a reliable and dependable supplier to them.
"Jeff was so well-liked by many customers that some would call him just to chat when they weren't busy, but even though he was busy he would always make a little time for them, often resulting in him taking work home. Just another example of how good a man he was."
The AAAA holds the Burt family in their thoughts as they approach the anniversary of Jeff's passing.