LANOTEC EXPANDS INTO NEW HEADQUARTERS
The company has moved into a new Park Ridge facility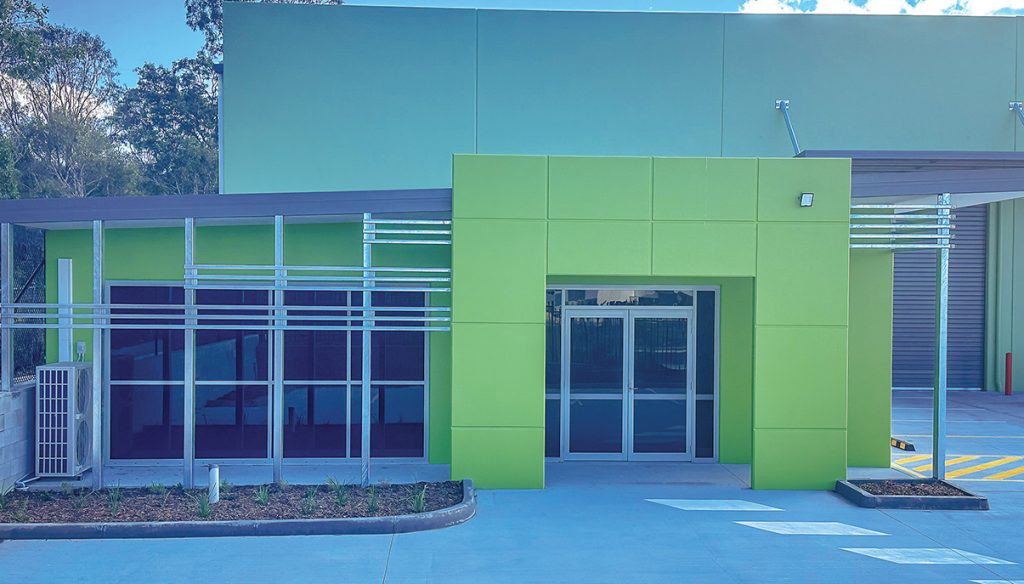 Lanotec, an Australian-made leader in sustainable multi-purpose lubricants and protectants, has taken the next step in improving its service to its widespread customer base, by moving into an all-new headquarters to the south of Brisbane.
The modern 1,670 m² facility in Park Ridge is set up to accommodate considerable future growth, with the design featuring modern warehousing space paving the way to improved distribution to diverse fields, such as automotive, mining, agriculture, marine, aviation, construction, electrical and more.
The facility is complete with corporate offices to support the sales, product development and administration functions of the business.
The location is perfectly situated to assist in improving distribution to key trade and retail partners, as well as export channels, with Lanotec's products available throughout Southeast Asia, the Middle East, Europe, and North America.
The move comes at a busy period for the company, which in 2023 is celebrating its 25th anniversary, a milestone that has been marked by an expanded product lineup, featuring all-natural formulations specially developed for general-purpose use, as well as dedicated lines for marine and electrical applications.
"It has been an incredible effort by the entire Lanotec team to have our new base operational; this is a fantastic platform for us to continue our growth journey, both here and abroad," Lanotec Australia General Manager, Robert Doncon,
"After 25 years, Lanotec is now really hitting its stride with a diverse offering that ticks all of the boxes for users in various fields.
"We are incredibly proud that our range of lubricants, penetrants, corrosion inhibitors and degreasers are the safest and most versatile you can use, with the various formulations designed to outlast and outperform the competition.
"Progressively, industries understand the positives of switching out petrochemical options in favour of more environmentally friendly products, while at the same time, we are benefitting from the support being shown to homegrown Australian manufacturers.
"From our new base, we can continue to take the game up to the established international players, with proven products that simply make a lot of sense."
At the heart of the Lanotec offering is lanolin, an organic substance produced by sheep to shield the coating on their fleece, which carries its amazing protective properties into a wide range of real-world uses, with the non-toxic formulations ideal for use in environmentally sensitive locations.
Supplied by Australian wool producers, Lanotec's expanded product offering includes MPX, a multi-purpose consumer lubricant and penetrant, MGX, for use in the marine setting, and EGX, which has been specially designed for electrical applications.
Complementing Lanotec's lanolin-based range is Lanotec Citra-Force, an organic industrial-strength cleaner and natural degreaser, which safely cleans a wide range of finishes, including aluminium, stainless steel and anodised surfaces without streaking.
Lanotec's new headquarters can be found at 47 Prosperity Place in Park Ridge, Queensland.
For further information, visit www.lanotec.com.au