ADAPTABLE TO YOUR EVERY NEED
OEX Rechargeable Inspection Lights

OEX says it has a pedigree of excellence in reliability and innovation following more than 25 successful years of servicing the automotive aftermarket.
As part of its commitment to continuous improvement through quality, range, pricing, and service for the ever-evolving market needs, OEX has recently launched two new lights designed specifically for inspection applications.
The Rechargeable Adjustable Flood Light with Clamp (LLX3007) is one of two new products added to the ever-expanding OEX lighting range.
The LED flood light casts an output of 450 lumens, perfectly suited for underbody illumination needs.
Featuring a rotatable head with a 270° sideways range, as well as pivoting up and down, this product allows you to have complete control over your beam angle.
The main physical design feature is the durable base clamp with added magnet. With the ability to clip the light onto any surface, the clamp provides users with greater versatility.
Furthermore, the clamp provides a total hands free illumination, to get the job done.
With a Lithium battery, this light also doubles as a power bank to charge your other devices and is fully rechargeable through the included micro-USB charging cord.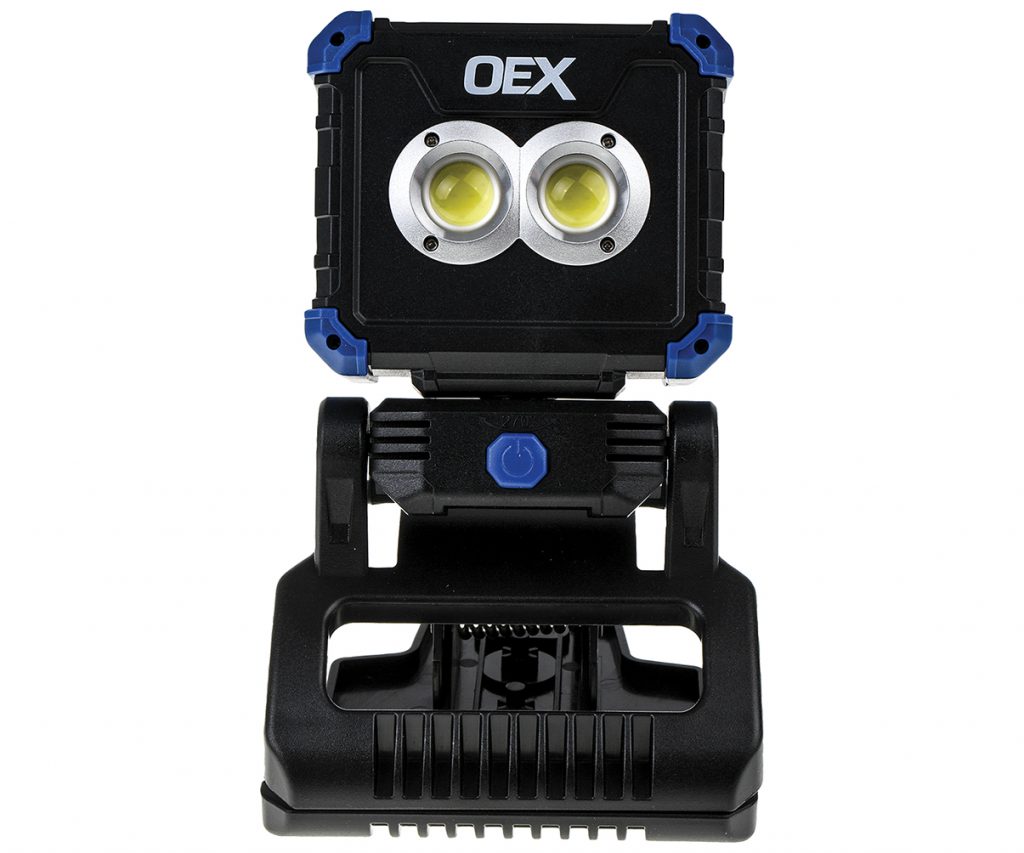 The second addition to the range is the Rechargeable Inspection Light (LLX3006), containing three lighting modes.
The three modes include a 50-lumen spotlight, 120 lumen floodlight, and a 240 lumen floodlight.
These three modes allow flexibility, tailoring to your needs whether you are requiring illumination in the workshop, on the roadside or at the campsite.
OEX says functionality is key with this product, as it features three functions to achieve hands free illumination.
This can be achieved using the base stand, swivel hook, or the convenient pocket clip.
Built to withstand daily life, OEX says this product is built to be impact and water resistant to suit all applications.
Similarly, to the flood light (LLX3007) the inspection light is also rechargeable with the included micro-USB charging cord.
OEX says when you want to find the most tailored lights adaptable to your every need, you should choose from OEX's extensive lighting range.
For more information on OEX's range of lighting, or its wider range, speak with your local NAPA Auto Parts or Repco team.
For location information, visit www.napaparts.com.au or www.repco.com.au