THAT'S A PLUS
The very latest Zeus+ has arrived in Australia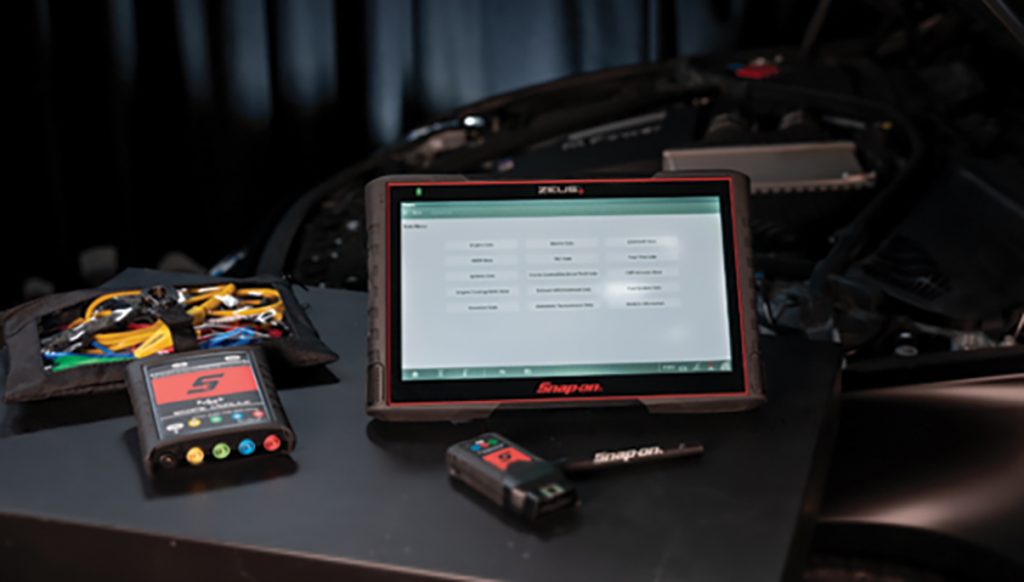 Based on the incredibly successful Zeus with Fast-Track Intelligent Diagnostics, Snap-on says Zeus+ takes this platform to the next level.
Indeed, Snap-on states that the Zeus+ is fantastic to use. Out of the box, it states the tool is solid in your hands, with a smart integrated stand and handle, while the OBDII module snaps into the back of the tool, right alongside a very handy stylus with a flashlight.
At the same time, Snap-on says the massive 12" display, with full high definition and optically bonded screen, offers superb clarity from any angle, even in outdoor lighting – when inspecting live graphed data, Snap-on says this plus makes a huge difference.
Just like the Zeus platform, the Zeus+ can run your Windows-based workshop software, and with an integrated microphone, external speakers and a full arrangement of USB ports, the Zeus+ is ready to talk and integrate within your workshop's network.
Further, the oscilloscope ports are no longer onboard – instead a standalone four-channel oscilloscope comes with the Zeus+.
With a simple USB connection, the module can be hung within the engine bay while running guided component tests; offering greater flexibility and fewer wires holding the technician to one area of the vehicle.
Snap-on says another plus is the fact that Zeus+ is fast, stating that the hardware and software combination results in a smooth experience moving around the diagnostic platform, from launching the scanner to moving through menus for further information. The Zeus+ with its familiar dashboard feels sharp and intuitive to navigate.
All the great features of Snap-on Fast-Track Intelligent Diagnostics are packaged together on the Zeus+, offering the Fast-Track of information guiding you from DTC through to a repair solution.
With vehicle-relevant technical service bulletins, top repair information and confirmed fixes, code-specific scanner data, guided functional tests and guided components tests that take advantage of the oscilloscope, Fast-Track Intelligent Diagnostics eliminates unnecessary information and provides only the specific data and resources you need to help make repair decisions.
The Zeus+ is ready for Australian workshops, and Snap-on encourages you to start the conversation about this product with your Snap-on franchisee at your next visit.
For more information, visit www.snapontools.com.au