ADRAD: MORE THAN COOLING PARTS
The company stocks a diverse variety of parts for vehicle repairers
ADRAD has proven to be highly successful in providing good quality parts and value for money.
Many of these parts wear the ADRAD brand and are sourced from global manufacturers that must meet ADRAD's stringent standards, meeting or exceeding OE specifications.
Naturally, these products carry the same national warranty support from ADRAD's branch and warehouse network across the country.
Everyone knows that ADRAD has an extensive radiator and engine cooling products range, but the brand has a diverse variety of quality parts to offer vehicle repairers.
ADRAD Gas Struts
More than two years ago now, ADRAD released its range of gas struts.
These parts are quick and easy to fit, and restore the operation of bonnets, hatches, tailgates and lids back to just like a new vehicle.
Even better, ADRAD says they offer exceptionally good value, with a pair of struts selling for around the price of a single strut elsewhere.
ADRAD states that quality is certainly not an issue either, with these parts backed by ADRAD's two-year national warranty. ADRAD Gas Struts suit 1,800 vehicle applications.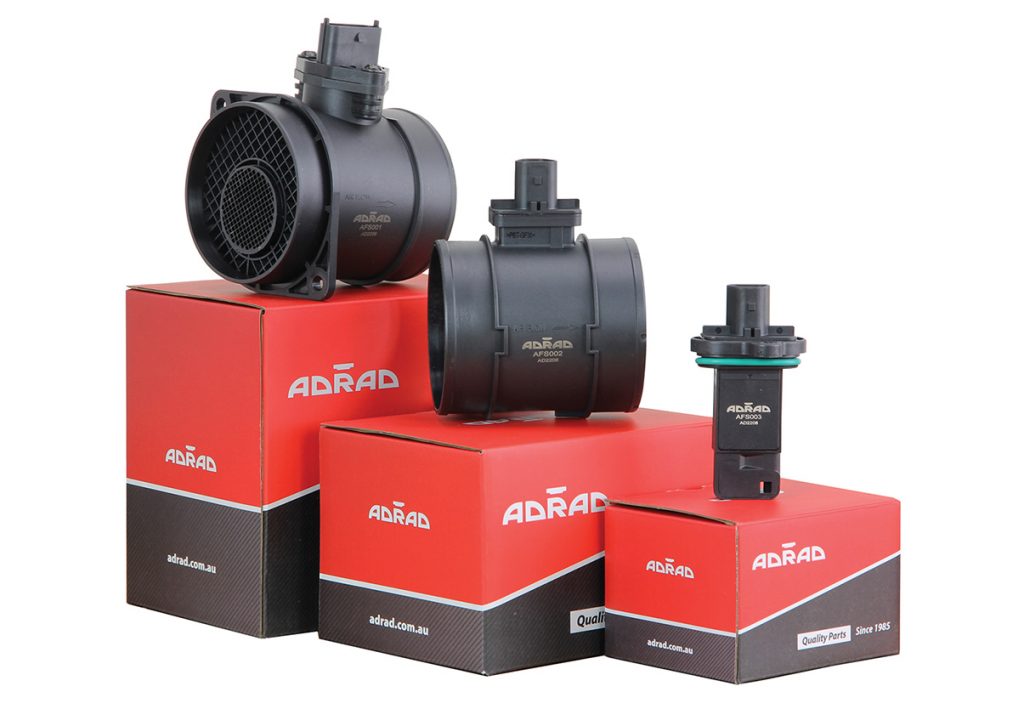 ADRAD Mass Air Flow Sensors
Another product range added late last year is Mass Air Flow Sensors (MAFS). In an age where vehicles depend on a constant flow of information to operate correctly and efficiently, sensors are vital.
ADRAD states that its MAFS are produced by quality accredited manufacturers and are backed by a national two-year warranty.
Further, it explains that they are competitively priced to provide repairers with excellent value
for money.
ADRAD says its ever-expanding range of automotive parts are becoming increasingly popular with mechanics and vehicle repairers; with its product selection chosen based on strong customer interest and high vehicle population.
ADRAD is quality accredited to ISO9001:2015 which covers both manufacturing and distribution. This means that no matter where they are made, ADRAD's products adhere to a rigorous quality assurance process as they make their way to the customer and throughout their service life.
For more information, speak with your local ADRAD parts distributor or contact the ADRAD Customer Service Team on 1800 882 043 or customerservice@adrad.com.au