AIC INTRODUCES COMPREHENSIVE ADR98 AEB TESTING
The AIC says it is pleased to offer this important test for vehicle modifiers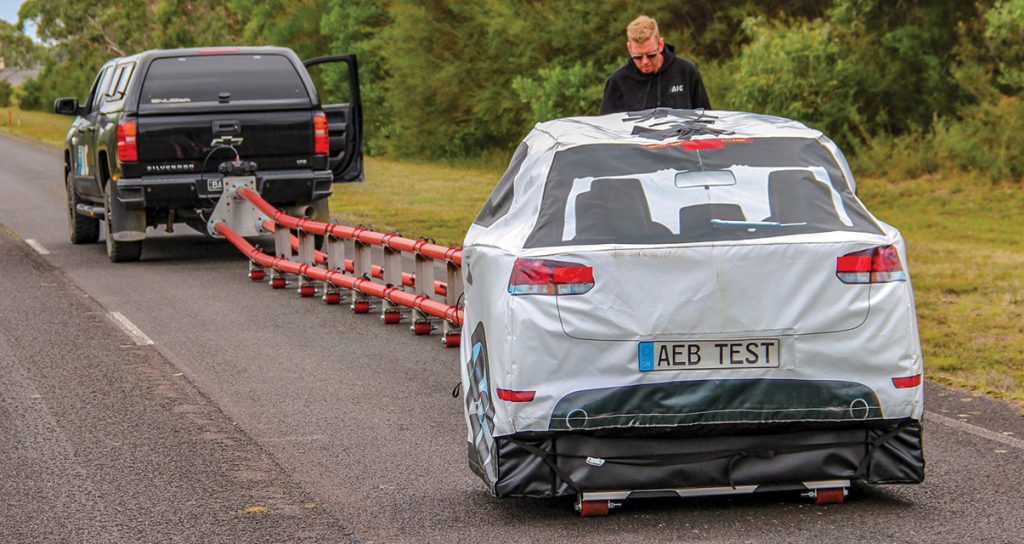 The Auto Innovation Centre (AIC) is excited to announce that it is now an approved ROVER Test Facility for the newly released ADR98/00 – Advanced Emergency Braking (AEB).
This new ADR98 service offering by the AIC will be an important test for vehicle modifiers developing frontal protection systems or producing GVM upgrade packages to ensure vehicle safety and compliance, and is applicable to new model vehicles from 1st March 2023.
"We are pleased to offer testing to ADR98/00 – Advanced Emergency Braking to support Federal submissions for vehicle-type approvals as well as product development and research purposes," AIC Managing Director, Luke Truskinger, said.
"The AIC's purpose is to break down development barriers by offering the aftermarket solutions as vehicle technology and regulations continue to change.
"With the majority of new vehicles now equipped with AEB, it is crucial that companies ensure the parts they are developing for these vehicles, such as bull bars and suspension upgrades, are compliant with ADR98."
The AIC's state-of-the-art testing capability features an ISO compliant foam vehicle target, custom tow fixture, plus specialised test equipment, forming an integral component of the AIC's suite of vehicle testing services.
In addition to ADR98 testing, the AIC is a ROVER recognised testing facility for ADR31 (Passenger Vehicle Brake), ADR35 (Commercial Vehicle Brake), ADR62 (Mechanical Connections – Tow Bars), ADR88 (Electronic Stability Control), and ADR89 (Brake Assist Systems).
Product level testing is also a speciality of the Auto Innovation Centre with hydraulic durability, vibration, tensile testing and shock absorber testing available at the AIC's Melbourne facility.
The AIC also has a reputation as the go-to Australian provider for industry leading, high-quality 3D vehicle scans.
Scan packages for a growing database of vehicles are available for product manufacturers to fast-track their development timelines.
With the AAAA, the AIC also recently launched a new EV initiative which is set to benefit the automotive aftermarket industry – for more on this, click here.
To enquire about ADR98/00 – Advanced Emergency Braking or other AIC services, please contact testing@autoic.com.au or 03 9545 3333.
To learn more about the AIC, head to www.autoic.com.au