ARB ENCAPSULATED
The Earth Camper pioneers ARB's bold entry into the recreational vehicle (RV) industry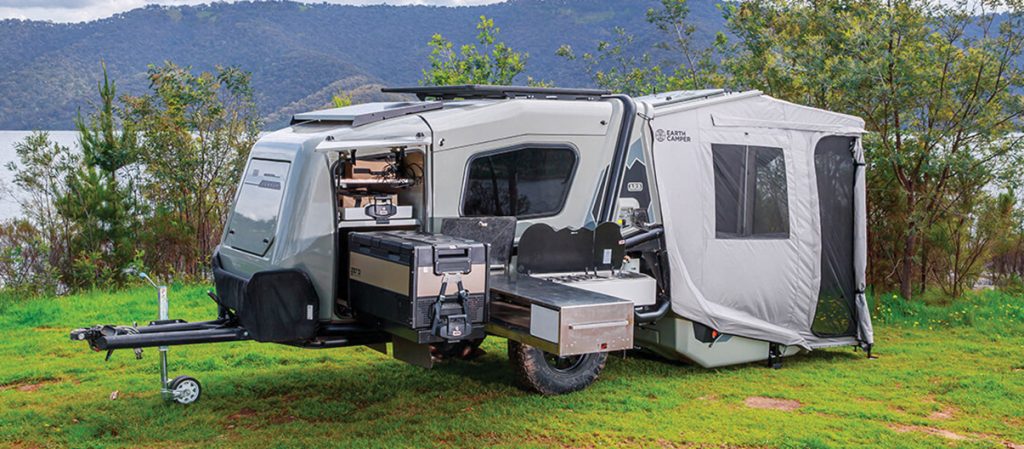 Combining almost 50 years of knowledge and experience in the 4×4 space, ARB says it has integrated its skillset across each of its product categories to showcase the very best ARB has to offer and deliver one extremely capable, compact and feature packed off road camper trailer.
Aligning with the overarching mission of ARB – preparing and enabling outdoor enthusiasts to travel further and longer off grid in safety and comfort – ARB says the Earth Camper truly embodies the ARB brand, providing the ultimate remote area travel companion and experience.
Developed in Kilsyth, Australia and created in ARB's state of the art facility by its expert Camper specialists, the Earth Camper features top grade equipment and materials for what ARB calls a "one of a kind product which has been designed from the ground up to go the distance."
The Earth Camper has been in development since 2016, and has been designed to offer a camper trailer that has all the luxuries and more, with the ability to travel to places usually unattainable by regular vehicles (let alone vehicles which are towing).
To learn more, visit www.arb.com.au