CREATIVE CONVERSIONS CELEBRATES TOYOTA LANDCRUISER 300 SERIES DUAL CAB BUILD
The build was tailored specifically for the African market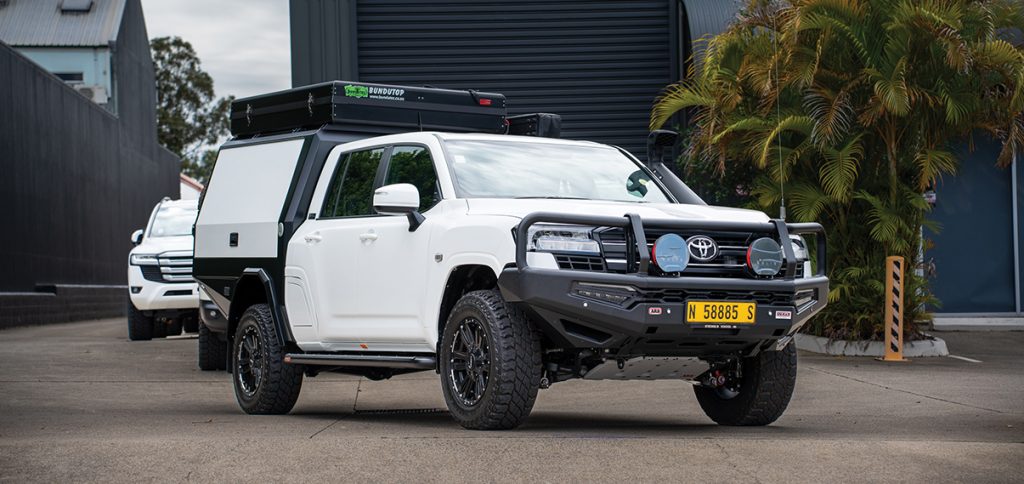 Creative Conversions, a leading name in dual cab conversions and wheelbase extensions on Toyota Landcruisers, says it is thrilled to announce the successful completion of its first-ever Toyota Landcruiser 300 Series Dual Cab conversion and build, specifically tailored for the African market.
Creative Conversions says this remarkable achievement represents a significant milestone in the company's dedication to delivering top-quality, innovative vehicle modifications to meet the unique needs of customers across Africa.
Creative Conversions' extensive experience with the Landcruiser 200 and 300 Series conversions in the Australian market has allowed its team to fine-tune this vehicle, recognising the striking similarities between the Australian and African touring terrains.
The company says this wealth of knowledge has led to the creation of a vehicle perfectly suited to Africa's demanding conditions.
"This particular vehicle started as a LC300 GX-R wagon, a model unavailable to the Australian market, where it arrived onsite inside a shipping container direct from our customer," Creative Conversions General Manager, Shayne Mayers, said.
"After thorough inspection of the differences between this model and other domestic models, the team were able to apply our processes and start our 13 stage process to covert the vehicle into an extended wheel base Dual Cab.
"Utilising this process and components from our manufacturing partners we were able to achieve a vehicle GVM of 4495kgs, 3500kg Tow capacity and 7995kg GCM."
"We are incredibly proud of the hard work and dedication that our team has put into this project," Creative Conversions Managing Director, Ray Smith-Roberts, said.
"The Toyota Landcruiser 300 Series Dual Cab conversion is a testament to our commitment to delivering excellence in Second Stage Manufacturing.
"We look forward to serving the African market with this exceptional vehicle, and we are confident that it will quickly become the preferred choice for those who require a dependable and versatile vehicle for their adventures or work."
This isn't Creative Conversions' first foray into markets outside of Australia with previously importing, remanufacturing and then exporting vehicles to the United Arab Emirates, Papua New Guinea and Saudi Arabia.
Creative Conversions says its dedicated export team and experience in navigating international trade, customs regulations, and logistics ensures the seamless distribution of its high-quality dual cab conversions anywhere in the world.
For more information, please visit www.creativeconversions.com.au