ATOMIC BATTERIES
Built for tough Aussie conditions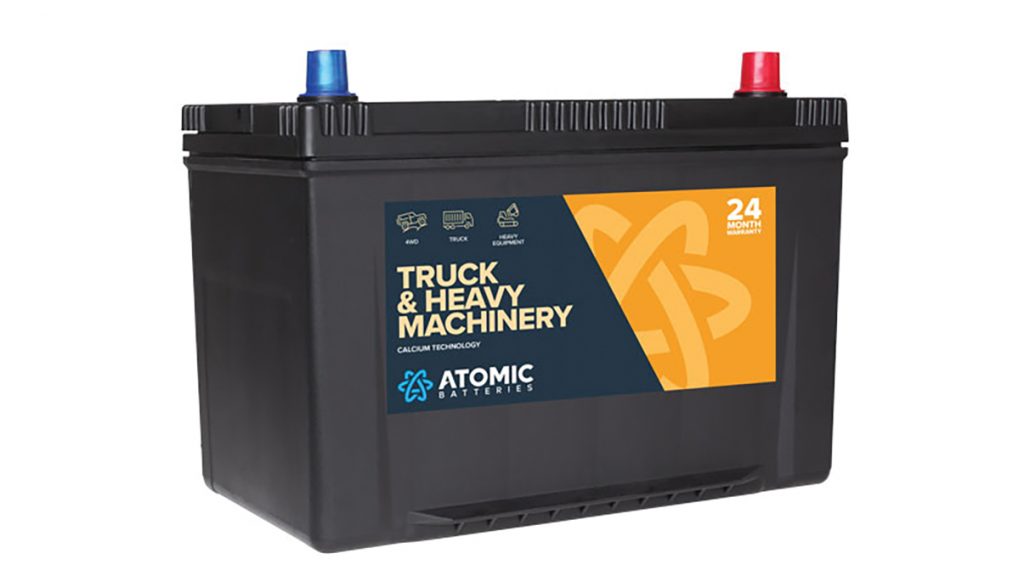 Club Assist is an Australian-owned battery services business with over 30 plus years of experience.
As experts in batteries, service, supply and support, its Atomic-branded range includes dual purpose batteries designed to perform as both a cranking and a deep-cycle battery.
Cranking or starting batteries are designed to supply a high current for a short duration to crank (or start) an internal combustion engine.
Cranking batteries are not designed to be deeply discharged and can be permanently damaged if allowed to drop to a low State of Charge (SoC).
A deep cycle battery is designed to withstand being deeply discharged in order that it can supply a high amount of energy.
Generally, a deep cycle battery will provide a relatively lower current than a cranking battery but for a much longer duration without compromising the life of the battery (higher cycle life).
Club Assist says its Atomic Batteries are heavy duty and are as tough as they come.
Available in a wide range of sizes and fitments, Club Assist's Atomic Batteries range caters for everything from 4x4s to trucks, heavy equipment or commercial vehicles. Club Assist says they are quality batteries that offer both reliability and performance to give you peace of mind.
Features and benefits
• Two-year standard warranty
• Dependable and reliable starting performance
• Powers equipment on advanced modern vehicles
• Fully sealed and maintenance free design
Built for Australian conditions
Club Assist says Atomic Batteries are uniquely built to suit our tough terrain and conditions. The heavy-duty range comes with a reinforced case design that protects the battery from vibrations, while its fully sealed construction is maintenance free for that added convenience.
Validated in engineering lab
Club Assist says it takes pride in sourcing the best quality batteries for its curated ranges from leading global battery manufacturers.
Each battery range is subject to robust testing and infield trials by an in-house quality team at their purpose-built lab to ensure that Atomic Batteries are fit for purpose and tailored to the Australian climate and tough conditions.
The Club Assist team of automotive engineers also carries out tests to develop and road test new battery technology. Stringent quality protocols are its way of ensuring battery quality, reliability and safety. Validation tests include 20Hr capacity, reserve capacity, charge acceptance, cold cranking and deep cycle testing.
Testing protocols are based on the Australian Standard AS2149-2003, with additional detail referenced from SAE J537:2011, JIS D 5301:2006 and BS EN 50342-1:2015.
Atomic Batteries can be purchased online from www.tools.com or for more information visit www.clubassist.com.au/Atomic-Batteries