BAPCOR: SUPPLYING THE PARTS FOR EVERY 4WD JOURNEY
BAPCOR says it is the Asia Pacific's leading provider of vehicle parts, accessories, equipment, service and solutions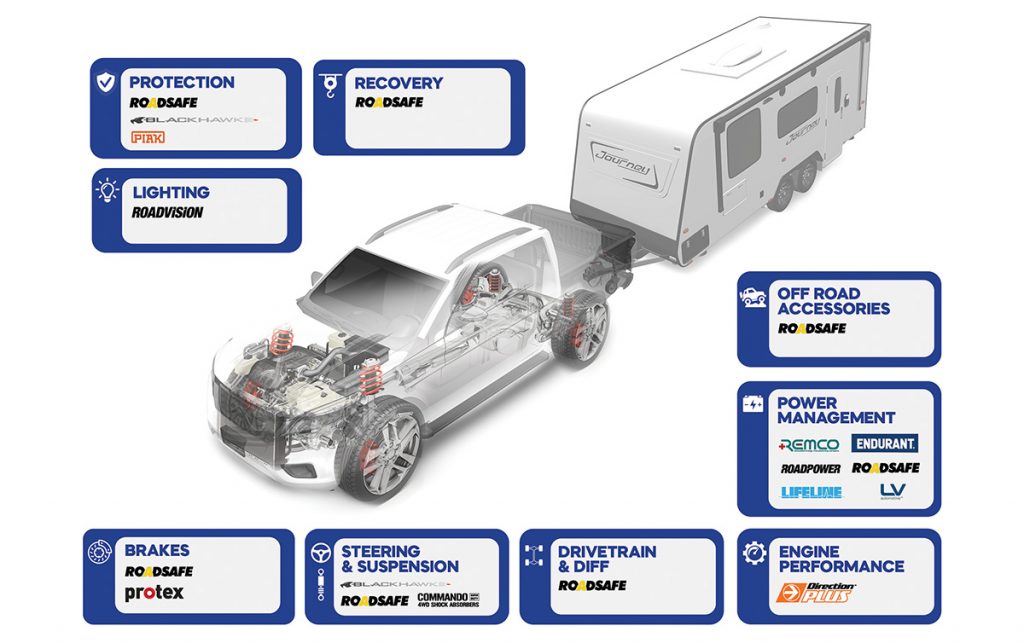 Through its Specialist Wholesale Group of businesses, BAPCOR now has a major focus on Australia's growing 4WD market of hard parts in conjunction with its established retail accessory offering.
Whether the parts are for general upgrades or very specific 4WD applications to handle Australia's tough terrain, BAPCOR says it has the replacement parts market covered through their well-established specialist businesses with industry leading brands and products covering brakes, suspension, steering, drivetrain, bearings, electrical, lighting, diesel products and 4WD accessories including recovery gear.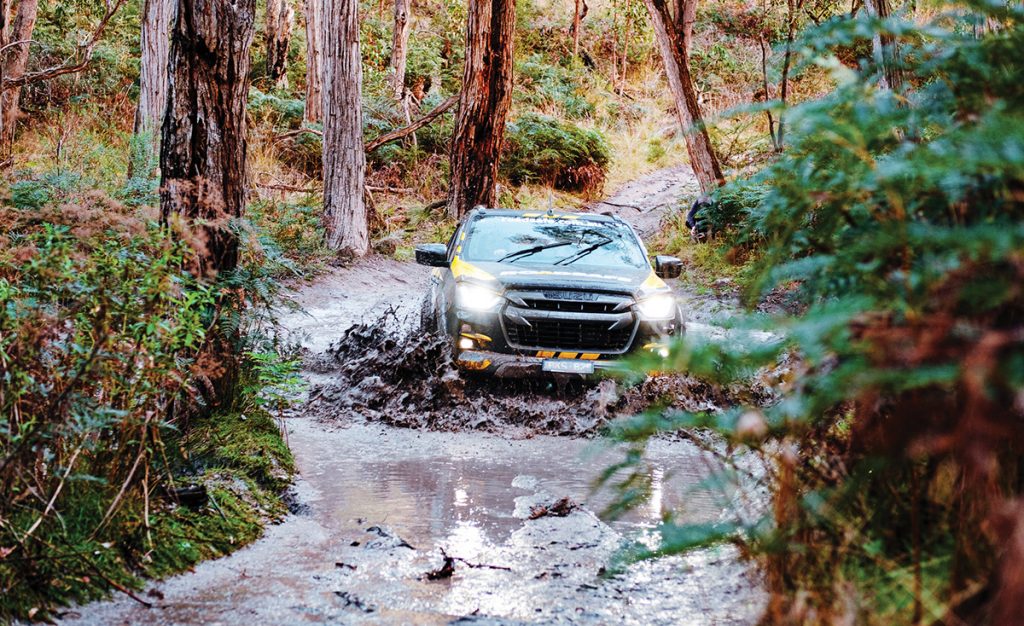 ROADSAFE
Roadsafe 4WD is a specialised division providing one of Australia's largest 4WD parts ranges. Recognising the need for high quality components and consistency in supply, Roadsafe 4WD has engineered and developed an extensive range of essential steering, suspension and associated components for the 4WD industry.
These include rated recovery tow points, diff drops and upper control arms, panhard rods, long rods, trailing arms, driveline spacers, bracketry, strut mounts, battery trays and underbody protection.
The team at Roadsafe 4WD design and engineer products for specific 4WD vehicle applications focusing on each vehicle's steering geometry and driveability. Every Roadsafe 4WD product is manufactured to handle the toughest off-road situations.
To learn more about Roadsafe, go to www.roadsafe.com.au
BLACKHAWK 4X4
Blackhawk 4×4 is Australia's very own premium 4WD essential gear manufacturer. Each Blackhawk product has been specifically designed to be robust enough for serious off-road use, offering improved handling without reducing a 4WD vehicle's overall OE quality.
The heavy-duty range of Blackhawk 4×4 upper control arms are a necessity for independent front suspension vehicles, by correcting wheel alignment and tyre clearance for vehicles that have been lifted over 30mm.
These premium quality suspension components have been designed with ease of fitment and ongoing serviceability as priorities.
To learn more about Blackhawk 4×4, visit www.blackhawk4X4.com
PROTEX
Protex provides a complete 4WD brake replacement and enhancement offer. Designed to withstand the challenging conditions Australia can offer, this braking range delivers optimal braking performance when it matters most from towing heavy loads or touring the remote outback.
Protex 4WD Brake products can be used straight from the box, saving on fitting time. Combined with the specialised range of Ultra 4WD rotors and pads right through to hydraulics and brake components, Protex says it has all your customers' 4WD needs covered.
To learn more about Protex, visit www.protexparts.com.au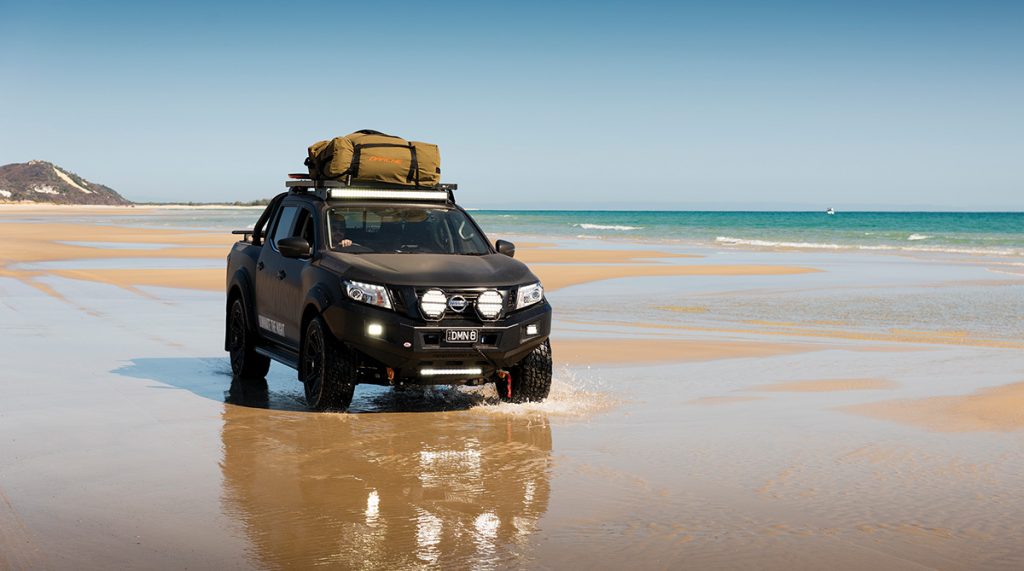 ROADVISION
Roadvision products are built tough for work and play. They provide the ultimate high performance LED lighting solutions, with product that has been engineered and tested specifically for Australian conditions and adventure driven 4x4s.
The new Roadvision Stealth Series is a range of LED Bar and Driving Lights that offer a sleek and modern appearance, specifically designed to provide superior performance and durability.
The Stealth Series range of LED Bar and Driving Lights feature Osram LEDs, Thermal Management Technology, a tough yet lightweight aluminium housing and polycarbonate lenses.
This 4WD lighting range has been designed to deliver the highest performance and withstand the harshest conditions.
To learn more about Roadvision, visit www.roadvision.com.au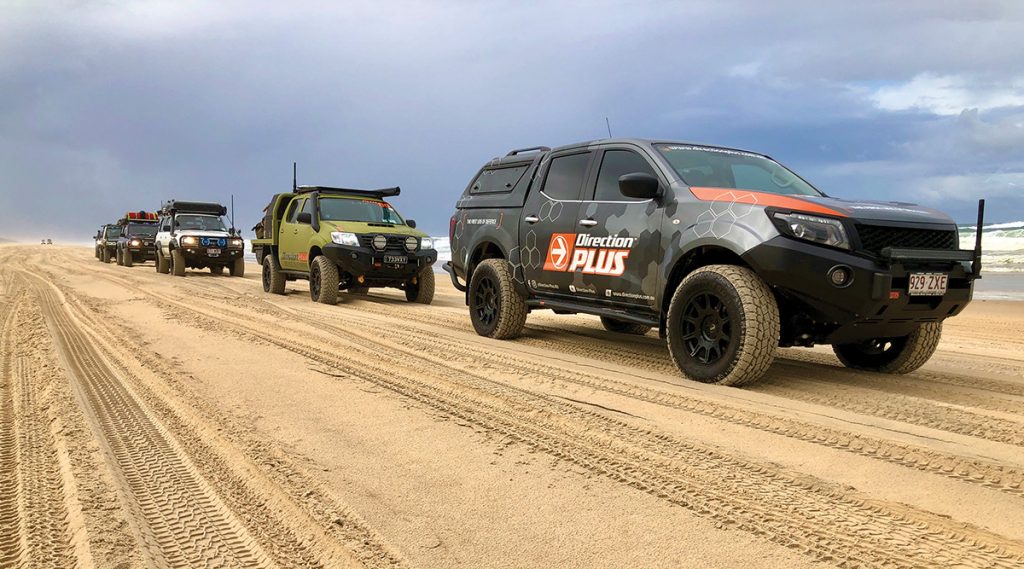 DIRECTION-PLUS
Direction-Plus says it is one of Australia's most trusted brands for technically superior, best in class kits and accessories for diesel powered 4WD vehicles.
This quality brand includes Throttle Controllers Pre-line Plus Filter Kits, Fuel Manager Pre Filter Kits, Provent Oil Separator Kits, Transmission Oil Cooling Kits and much more.
Direction-Plus says it is the first line of defense for your customers' diesel engines.
To learn more about Direction-Plus, visit www.directionplus.com.au
Customer service focus
With an extensive range of 4WD parts, BAPCOR's specialist businesses also offer the industry highly specialised and knowledgeable team members with an unrelenting focus on delivering excellence in customer service, backed up by a nationwide distribution network.
For more information, visit www.bapcor.com.au