BOSCH BRAKE PADS
Bosch says they are the perfect match for your vehicle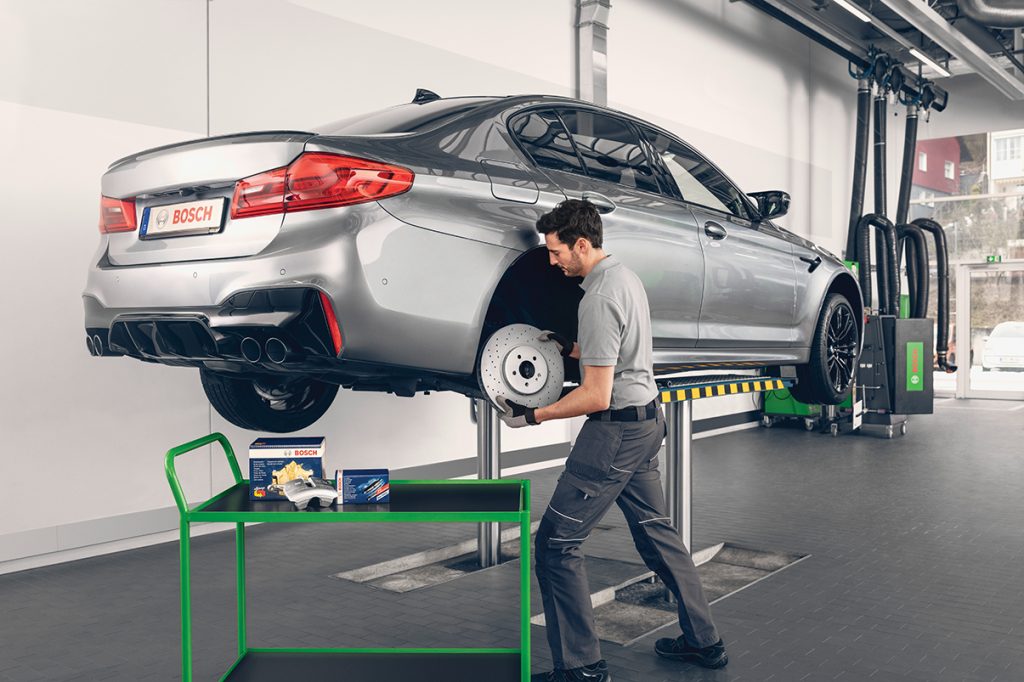 Bosch says it is the world's leading supplier of anti-lock braking systems (ABS), traction control systems (TCS) and electronic stability programs (ESP), and makes a substantial investment each year in the research and development of brake products and systems.
Bosch explains that its brake pads are designed to perform like the original, stating that the advanced friction formulations in Bosch Blueline brake pads are intelligently matched to vehicles to deliver quiet, clean and reliable stopping power performance.
Why select copper free or ceramic brake pads?
Copper is a durable metal that can dissipate heat quickly. The faster the pads dissipate heat, the cooler pads run and the better the pads resist brake fade – that improves pedal feel, stopping distance and braking safety. But copper has an effect on the eco-system. Microscopic brake dust particles that vehicles generate on our roads often end up in places where it causes environmental harm.
Most of the new low or no copper brake pads outperform the last generation friction materials they replace (better stopping power, fade resistance, pad life and noise suppression), says Bosch, which explains "Leaf Marks" are being used on some packaging to indicate the compliance level of the product. As time goes on, Bosch notes we will see less and less pads containing copper.
Ceramic brake pads are still a relatively new friction technology, however, have quickly become the popular friction material choice. Due to material quality and performance, Bosch says ceramic brake pads are often seen as the "best" brake pad material choice. Customers may ask for this friction material by name, however ceramic brake pads aren't always right for every customer and every vehicle.
Ceramic brake pads are best recommended to customers who do a lot of commuting/city driving, enjoy the look of cleaner rims free of black brake dust, and don't push their vehicle through severe-duty use like heavy towing or track driving.
Bosch – which states it is a renowned global automotive innovator with over 90 years of brake development – says its brake pads have been developed to withstand extreme loads and are manufactured from especially high-quality materials.
Extensive performance and NVH dynamometer testing along with extreme environment testing ensures Bosch brake pads demonstrate a high level of performance and service life before being approved for sale. For European vehicles, Bosch Blue Line brake pads are vehicle match engineered to determine the best match of advanced friction formulations. All Bosch European brake pads comply with ECE R90 regulation.
For more information, visit www.boschaftermarket.com.au