COPPER-FREE BREMTEC BRAKES BRAKE PADS
Available from CoolDrive Auto Parts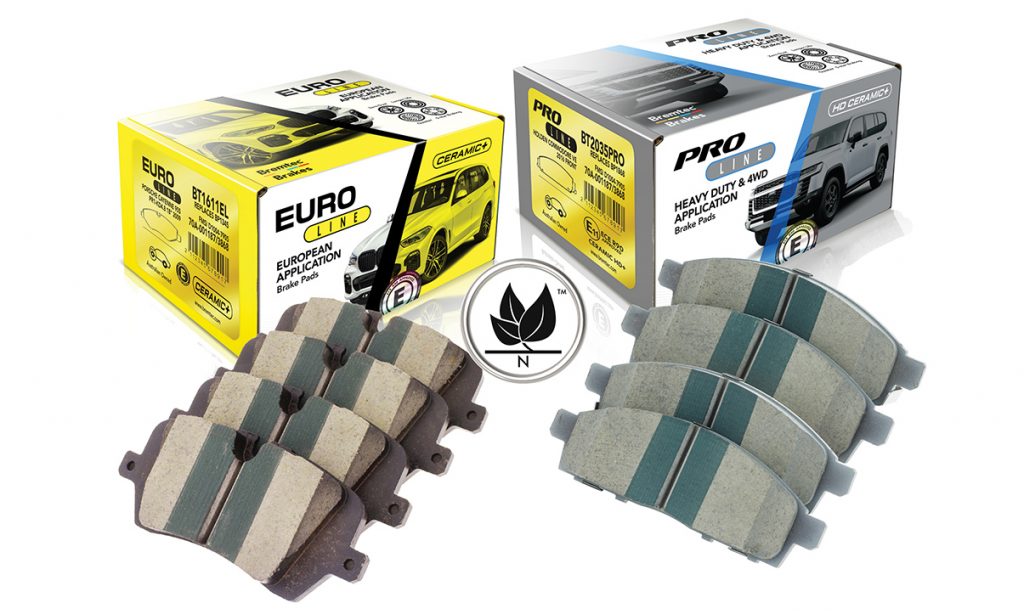 Bremtec Brakes has announced that its brake pads are now manufactured without copper, as part of the company's move to make it products more environmentally friendly.
"Traditionally, copper is used in the manufacturing of brake pads as it is a durable metal that dissipates heat quickly," CoolDrive Auto Parts Category Manager – Brake Division, Steve Kreti, said.
"The faster the pads dissipate heat, the cooler they run and the better they resist fade. As a result, this improves pedal feel, stopping distance and braking safety.
"As brake pads are used, microscopic brake dust particles enter our environment; and with copper not breaking down, it can settle in our waterways and soil, causing long-term harm.
"With this in mind, for the past few years, the team at Bremtec have been developing and trialling new formulations that still deliver the ultimate braking performance but are manufactured without copper."
Bremtec Brakes' new copper-free brake pads will soon be launched across the range, and are available from CoolDrive Auto Parts.
A trusted solution for distributors, technicians, performance professionals and enthusiasts alike, Bremtec Brakes offers a complete range of aftermarket brake products, all manufactured to exceed original equipment specifications.
The Bremtec Brakes range is reportedly tested to the extreme to ensure an exceptional balance of performance, reliability, and comfort, all while remaining environmentally friendly.
With more than 4,000 part numbers covering over 21.5 million cars, including all the latest makes and models, Bremtec Brakes says its brake pad and rotor ranges offer cleaner, quieter and safer braking.
Bremtec Brakes is just one of the braking brands available at CoolDrive, with other leading brands including Fremax, ICER, Project Mu, Brembo, Bosch, Hulk 4×4 and Stolz to name a few, covering an impressive range of street, performance, track and off-road products.
CoolDrive's entire braking product range is detailed within its exclusive digital braking catalogue, BrakeBook.
With its strong depth of OE references and real-time updates, CoolDrive Auto Parts says BrakeBook simplifies the ordering of replacement parts, with users able to search in a variety of ways, including through vehicle make and model, a VIN search, rego search, or by part number.
CoolDrive also has an extensive range of quality consumables, including brake fluids, cleaners, greases, and lubes, plus a dedicated Support Team to assist with technical queries.
For further information, please visit www.cooldrive.com.au