DAVIES, CRAIG LAUNCHES UPDATED PRODUCT CATALOGUE
The new catalogue headlines the arrival of a number of new products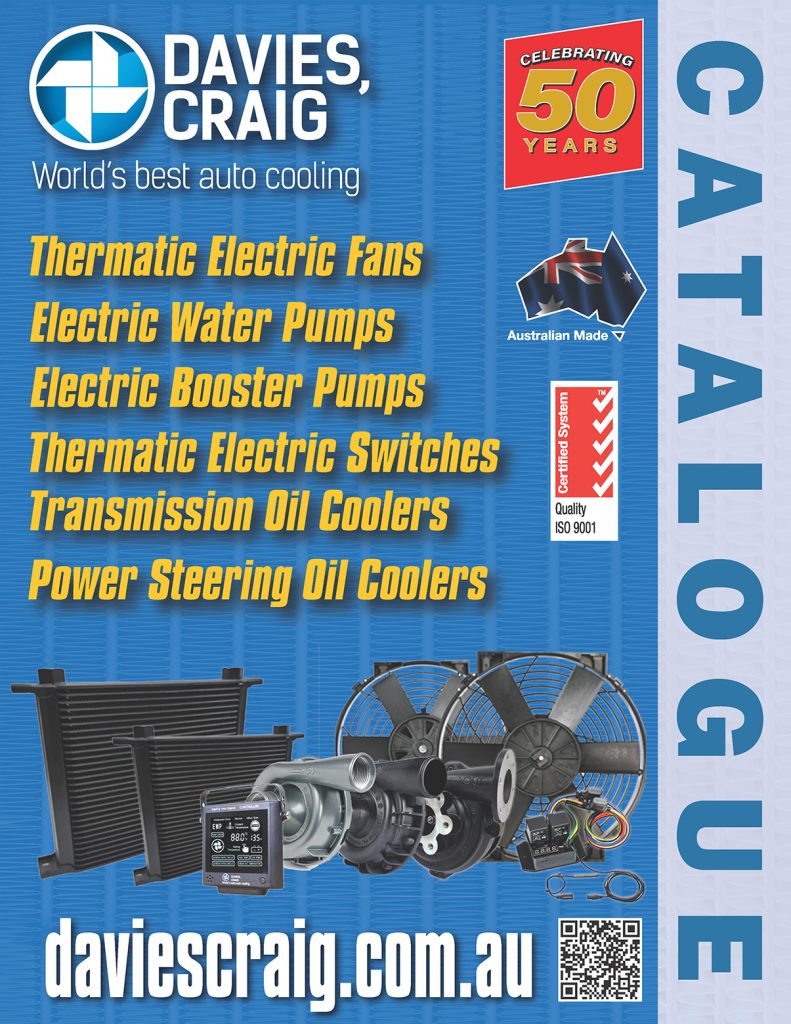 Davies, Craig Pty Ltd is pleased to announce the arrival of its updated and revitalised electronic Product Catalogue.
The 40-page publication provides detailed product figures and data on the complete range of Davies, Craig auto and air conditioning cooling products.
The format provides quick and simple access to each of the four product categories: Electric Water Pumps, Electric Booster Pumps, Thermatic Electric Cooling Fans, Engine and Transmission Oil Coolers.
Included is a comprehensive directory and complete register of product dimensions and specifications including vital information, connecting each product's vehicle applications.
Davies Craig's part numbers along with comprehensive details of each of the category's accessories are also published in four simple Product Selection Guides.
This Davies Craig Product Catalogue headlines the arrival of the following new products:
• Alloy EWP 80 Electric Water Pump – Parts #8009, #8109 and #8919
• Thermatic Electric Cooling Fans – Parts #0150/#0151, 10" Hi Power 12v and 24v; Parts #0155/#0156, 12" Hi Power.
• Digital Thermatic Switches – Part #0435 and Part #0438 with respective 35mm and 38mm In-line Adaptors + 3/8" NPT Therma Sensor.
• Universal Oil Coolers – Parts #600 Combo and Part #602, 32mm, 14 Row, AN10 ORB Fittings and Part #616, 32mm, 14 Row, M16 Fittings.
• Universal Oil Coolers – Part #605, 50mm, 19 Row AN10 ORB; Part #608 50mm, 30 Row AN10 ORB plus 8" Fan Combo + Part #610 50mm, 30 Row AN10 Fittings.
• Universal Oil Cooler Adaptor Kit – Part #1008, 2 x AN10 to 3/8" Barb Fittings + 5m 3/8" Hose.
Finally, Davies, Craig's state-of-the-art website – www.daviescraig.com.au – offers 24/7 access to more detailed product information, frequently asked questions (FAQs), news, videos and customer testimonials. Davies Craig also contributes to Facebook and Instagram platforms.
Davies Craig states that its 50-year plus commitment offering significant Australian-made auto cooling products and vital product support have been the cornerstone of the company's success.
For more information, visit www.daviescraig.com.au