EXTRA REVENUE WITHOUT SPACE COMPROMISES
Are you looking for options to increase revenue streams in your mechanical workshop?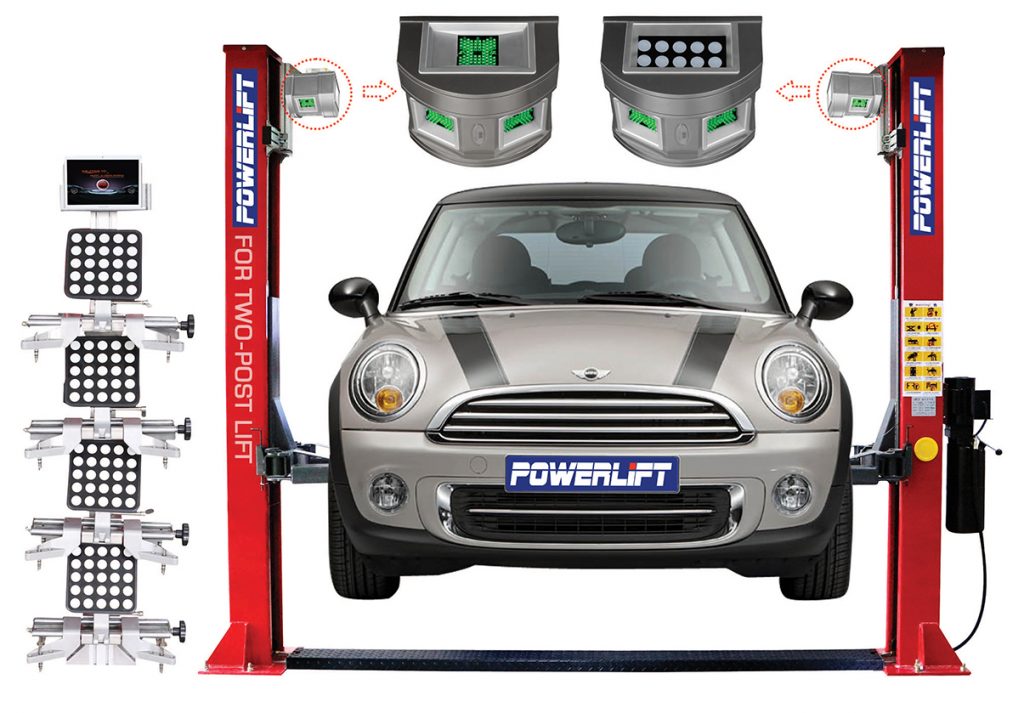 In tough times the need to save costs and provide a boost to revenue streams is a compelling investment.
Wheel alignments are a workshop necessity, so the opportunity to both save and sell enables you to keep the profits within your own four walls.
Logicar says an example of how you can achieve this can be found in the Powerlift PLA-5D Wheel Aligner.
Logicar explains that with this product, by using your existing two post or scissor lift infrastructure, there is no space compromise or increase required.
The 5D wheel aligner supports point to point transmission by Wi-Fi which can shield interference. It is supported by a powerful cloud service that connects to the smart device, a computer and the internet, supporting the remote shunting operation and data upgrades.
The wide measurement range with a very narrow tolerance, makes it extremely accurate. It tests all standard traditional parameters and additionally, wheel deviation. The optional one-point wheel clamps can be installed within four seconds.
The four targets are crash resistant and exchangeable if damaged. No calibration is necessary. Wheel claws for different styles of wheels are included as standard and are quick release.
Logicar invites you to consider the number of cars outsourced per day and multiply by the average cost to your business, stating this will show clear profit possible from an investment in a Powerlift 5D Wheel Aligner.
For further information, call Logicar on1300 322 782 or visit www.logicar.com.au