MILWAUKEE TOOL TURNS UP THE HEAT
Stay focused on the job, not the cold, with Milwaukee M12 Heated Gear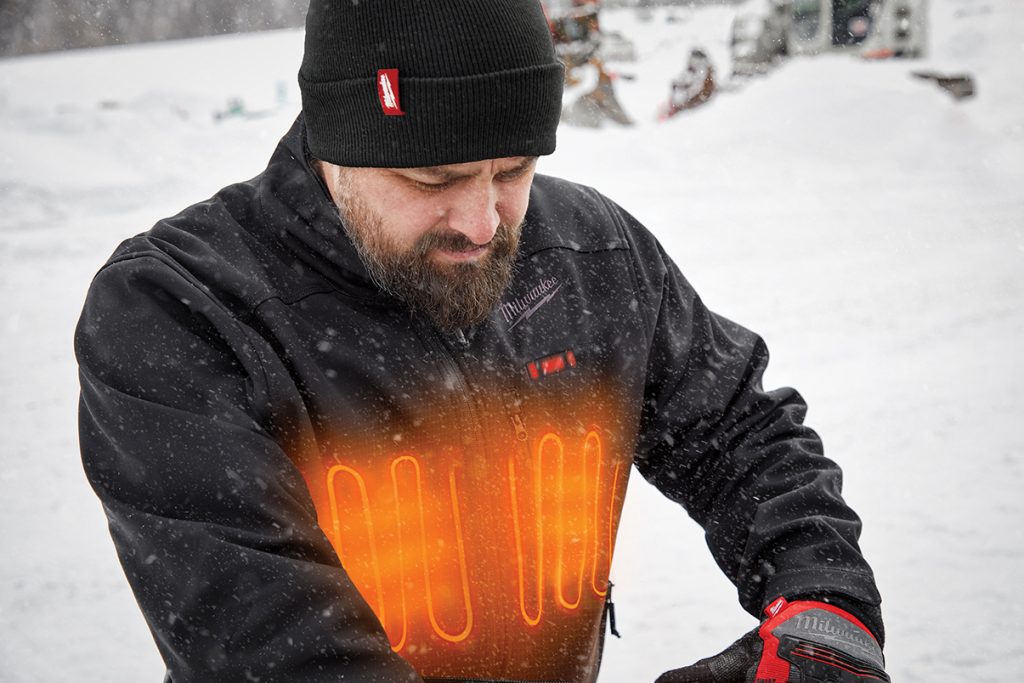 Performing work outdoors is a reality for many trades. During winter, your work gear is just as essential as your tools are to your productivity.
It is not as simple as throwing on any old jacket to keep you warm. You need a jacket to protect your body against the effects of the elements that doesn't restrict your movements; one that can offer the right level of warmth, comfort, and durability at any given moment, and which can hold up in Australia's fluctuating climate.
Milwaukee Tool says it is committed to keeping tradespeople warm and comfortable in any conditions.
Over the years, the company has developed a range of heated workwear that combine the portable power of its M12 battery platform with carbon fibre heating technology allowing you to adapt to changing weather conditions by increasing or decreasing the heat level with the touch of a button.
A single touch LED controller offers three heat settings per heat zone, so you can customise the amount of warmth you need at any moment.
"We've continued to innovate in the Heated Gear space, the biggest improvement over last year's range is the battery pass-through pocket design in front or back placements for more comfortable use and the improved M12 AXIS jackets with harder wearing materials to resist abrasion and tearing while providing water and wind protection," Milwaukee Tool Senior Product Manager, Zach Puplett, said.
The next generation of Milwaukee M12 Heated Gear feature improved power control for easier-to-read heat settings* and M12 AXIS Heated Jackets feature a new Hooded design, lightweight, compressible, and built for layering**.
The M12 system offers more than 200 solutions and system-wide battery compatibility, so you can get the most efficient use out of your M12 batteries by being able to use them with any M12 power tools.
All M12 Heated Jackets come with an M12 Compact Charger and Power Source (M12TC-0). Batteries are sold separately.
Milwaukee Tool's Heated Gear range has male and female professionals across all trades covered this winter, with the versatility to keep you warm in the extreme cold outdoors and in cooler indoor conditions.
To find the full range of Milwaukee Heated Gear, visit milwaukeetool.com.au/heated-gear
*Compared to the previous generation of M12 Heated TOUGHSHELL Jackets.
** Hooded design only available on mens' M12 AXIS jacket.