DELVING INTO THE PAST, CELEBRATING THE FUTURE
Penrite Oil is undertaking an exhaustive history project as it prepares to celebrate 100 years of business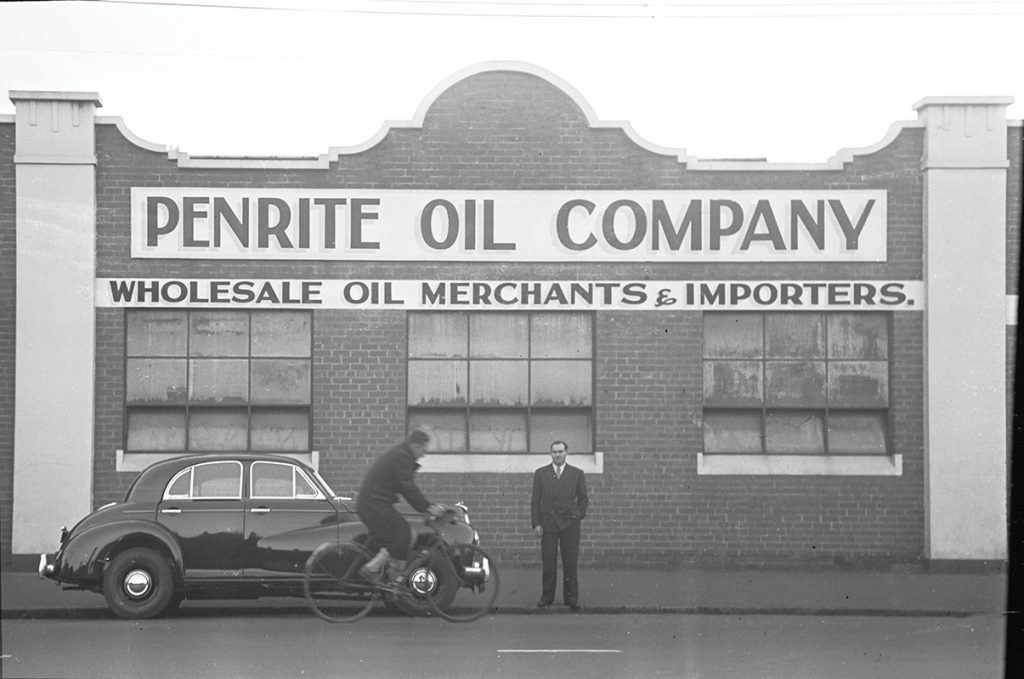 As Penrite Oil approaches its centennial anniversary in 2026, the Australian family-owned oil and lubricants company has recently taken on an exciting new history project.
Originally founded in St Kilda, Melbourne by 16-year-old schoolboy Les Mecoles, the company is collecting old photographs, building schematics, and print ads, and digitising the entire company history in anticipation of its upcoming 100th birthday celebrations.
Since starting out as a small oil merchant with deliveries done via an old wooden wheelbarrow and cooked on Les' mother's stove in residential
St Kilda, Penrite has grown into a major player in the Australian oil and lubricants markets.
The company says its success can be attributed to its commitment to hard work, high level customer service, and continuous product innovation.
The Penrite Oil company's family values have long underpinned its success, with founder Les Mecoles running the business from 1929 to 1979.
He then sold the business to John and Margaret Dymond and their nine children, who continue to own and operate Penrite to this day.
In recent years, the brand has expanded and developed extensive product ranges that cater to industries such as automotive, mining, motorcycle, marine, and industrial.
As the company prepares to celebrate a century of trading, Penrite Oil is excitedly reflecting on its long and successful history.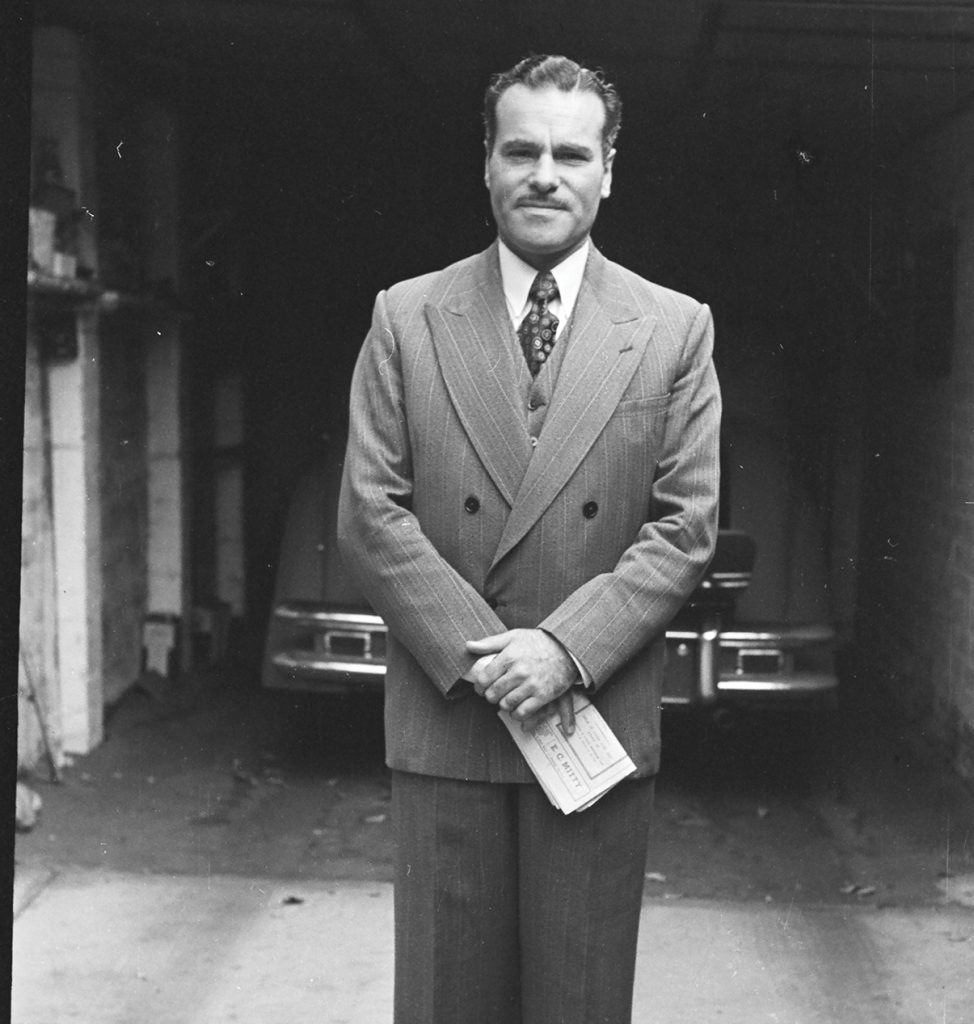 A storied history
Spanning nearly 100 years, retelling the Penrite story is no easy undertaking.
The company's marketing team have recently been able to reconnect with the original Mecoles family who owned Penrite in its early days.
As luck would have it, the family still had quite a lot of material and historical records that have survived for all these years.
The Penrite Oil research team have also reached out to local communities, extensively scoured newspaper archives and local libraries, and dug through old company records to piece together Penrite Oil's history.
An item that turned up during the project was an original Penrite leather-bound sales ledger spanning from 1930 to just prior to the outbreak of World War II.
The huge book shows hundreds of original customer orders written in brilliant and meticulous cursive handwriting.
A collection of Les' personal journals and sales books were also found, dating back to his time as a school student by day and young entrepreneur in his free time.
Another exciting find that has been unearthed is a suitcase belonging to Les with his original camera gear, untouched since 1979.
Amongst the cameras were old glass negative photographs. Now digitised, they provide a glimpse into life at Penrite Oil in its early years.
Some of the earliest negatives even capture the Palais Theatre fire of 1926, and the first ever Penrite Oil factory before it was demolished to make way for early development in an expanding 1930s Melbourne.
The researchers at Penrite Oil piecing together the history have also uncovered stories of the company's resilience and commitment to innovation.
One such story was found amongst records in a recently discovered customer correspondence book.
During World War II, in the early 1940s, Australian industries faced many challenges due to the war.
Penrite Oil, like many other companies, adapted to difficult circumstances including fuel rationing, labour shortages, and raw material supply.
The company was committed to doing its part to support the war effort and found ways to innovate to ensure customer impact was low during such hard economic and social times.
During its long history, the Penrite company has endured many other trying conditions and still flourished into the immensely successful company we see today.
The more recent chapter in Penrite's history and one which most motoring enthusiasts would recall is that of the tenure of John and Margaret Dymond, who purchased the company from Les Mecoles in 1979 following his poor health and subsequent passing.
Of all the previous decades, from 1979 until today, this modern period has arguably seen Penrite at the forefront as an industry leader with dramatic improvements in technology, product development and manufacturing standardisation.
Penrite says these industry leading practices has led to the company becoming "the benchmark Australian oil and lubricants business we know today."
John Dymond's (JDs) background and expertise in lubricants and additives, fuels, and the automotive trade meant he was well suited to steer Penrite into the next phase.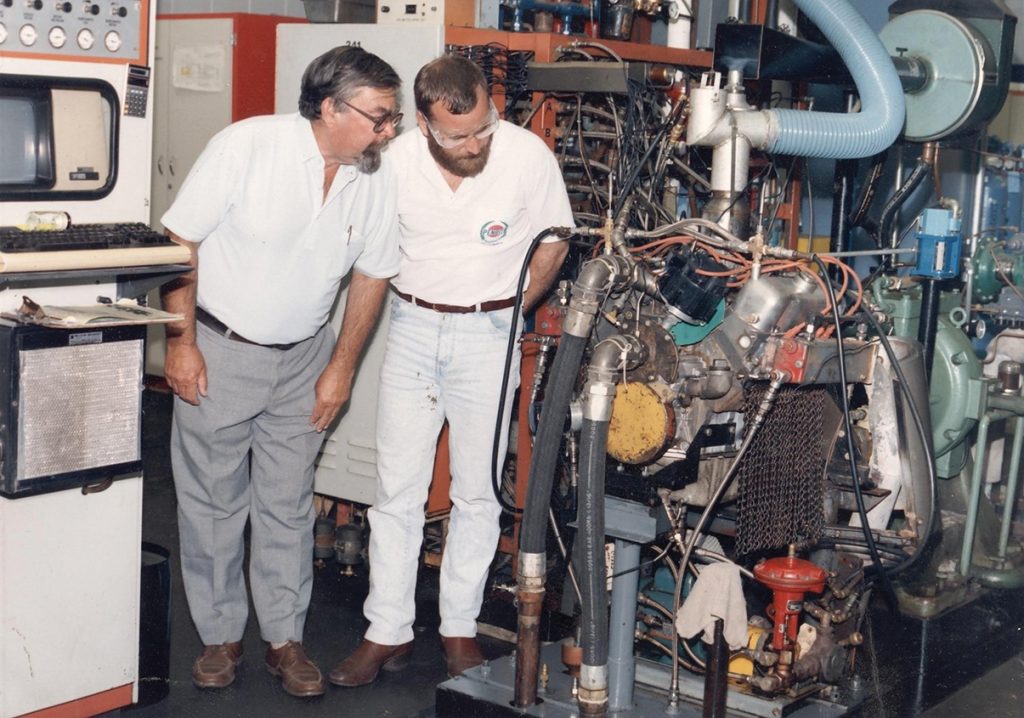 Taking the helm of Penrite in 1979, it didn't take JD too long to revolutionise the Australian oil market with the introduction of Penrite's 'HPR' High Performance Range.
The HPR range was a huge hit with both the Australian and New Zealand markets and with newly established supply lines and raw material knowledge, the company was poised to take advantage of retail enthusiasm for smaller pack sizes to encourage DIY users and smaller mechanical workshops.
This was soon followed up with the Penrite 10 Tenths racing range, aimed at the professional racer that wanted to protect their car or bike on the racetrack with only premium synthetic base oils and the best additives and anti-wear agents on the market to ensure on-track success.
The Penrite 10 tenths range is still going strong today and is used extensively to protect the Penrite Racing Mustang Supercars of David Reynolds and Matt Payne in the Repco Supercars Championship.
The expanded racing range now also incorporates high temperature brake fluid and a racing coolant to further protect other vulnerable areas of a vehicle's components while in competition.
Penrite reports that another jewel in JD's crown when it comes to expanding Penrite's impressive line-up was the creation of the much beloved Vintage, Veteran and Classic (or VVC) range.
This specialist range of products includes engine oils, gear oils, transmission fluid, dash pot and even classic car coolants.
The range was directly inspired by JD's passion for classic and vintage vehicles, mostly through hands-on learning and involvement in car rallies, touring and hill climb competition.
JD saw a need not only to protect his own classic and hobby cars as their mileage on the odometer clocked over, but also the cars of the other car club members he was regularly attending events and car outings with.
After several years working with various motoring bodies, engineers, and chemists, JD released the VVC range which Penrite says today is one of the few in the world that specially caters to keeping older vehicles, right back to pre WW1, on the road and running in top condition.
A valuable resource
As the research project into Penrite's story continues, Penrite's historians will use the items gathered to create a detailed archive of the company's history and it is hoped that this project will reveal the people and stories behind the company.
With the creation of a digital archive, Penrite says the collected information will be an invaluable resource for future generations and for those seeking to understand how Penrite Oil has helped to shape Australia's automotive landscape.
Having recently reached out to several past customers and staff members to fill in any gaps in their company's long history, the team has even uncovered that another famous face was once within its employee ranks, with former Australian Grand Prix Chairman and Lord Mayor of Melbourne, the late Ronald Joseph Walker AC CBE, at one time a Penrite Oil salesman in the Melbourne metro area.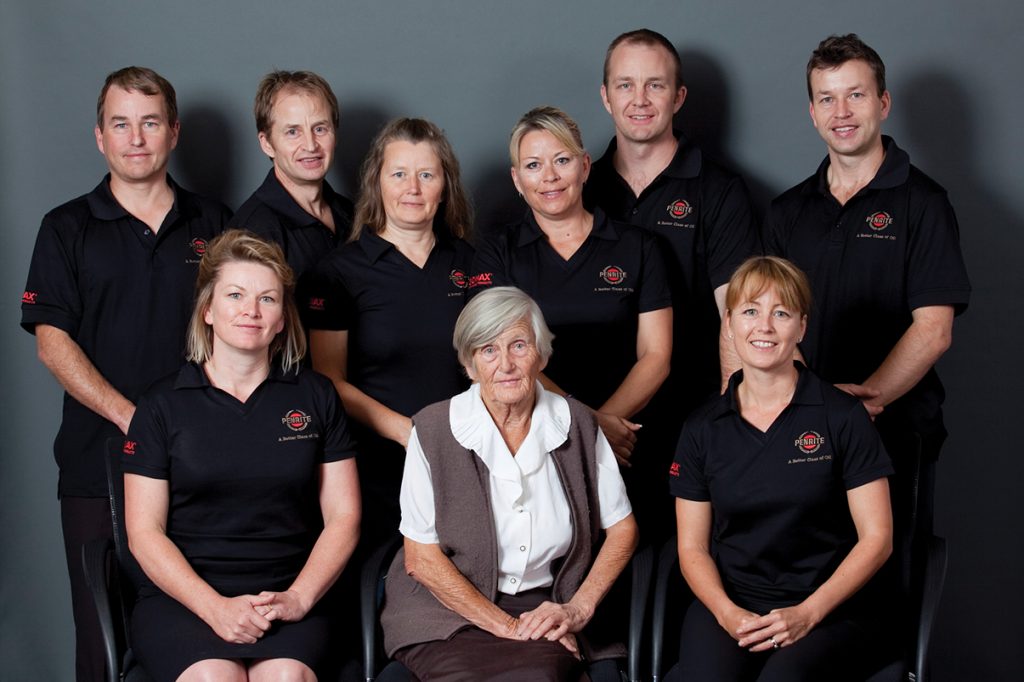 Family owned strength
With JD's eldest son Mark Dymond's passing in the early 2000s. Margaret and the remaining eight Dymond children have continued to grow the company from strength to strength.
Now headed by Chief Executive Officer Toby Dymond , the son of John and Margaret, Penrite continues to run as a family owned and operated business.
For nearly 100 years, the company has only ever been owned by two families and the business continues to grow underpinned with family values and a commitment to providing great customer service and innovation.
Penrite today has nearly 200 employees, produces over 40 million litres per annum, and exports to over twenty countries.
This is in stark contrast to the recently discovered sales ledger from the late 1920s that documented Les Mecoles, his brother Stan, and two plant employees.
As the company approaches its centenary, it is clear that Penrite Oil is more than just a business – it is an important part of Australian history.
The company's commitment to innovation and quality, and the resilient spirit of its people, has meant it has succeeded for nearly 100 years, and its team is committed to continuing to do so into the future.
For more from Penrite, visit www.penriteoil.com.au