DESIGNING AN EXTREME RECOVERY TOWBAR FOR THE 4WD MARKET
In late 2021, TAG introduced a groundbreaking product to the Australian 4×4 sector – the TAG Extreme Recovery Towbar (TAG XR Towbar)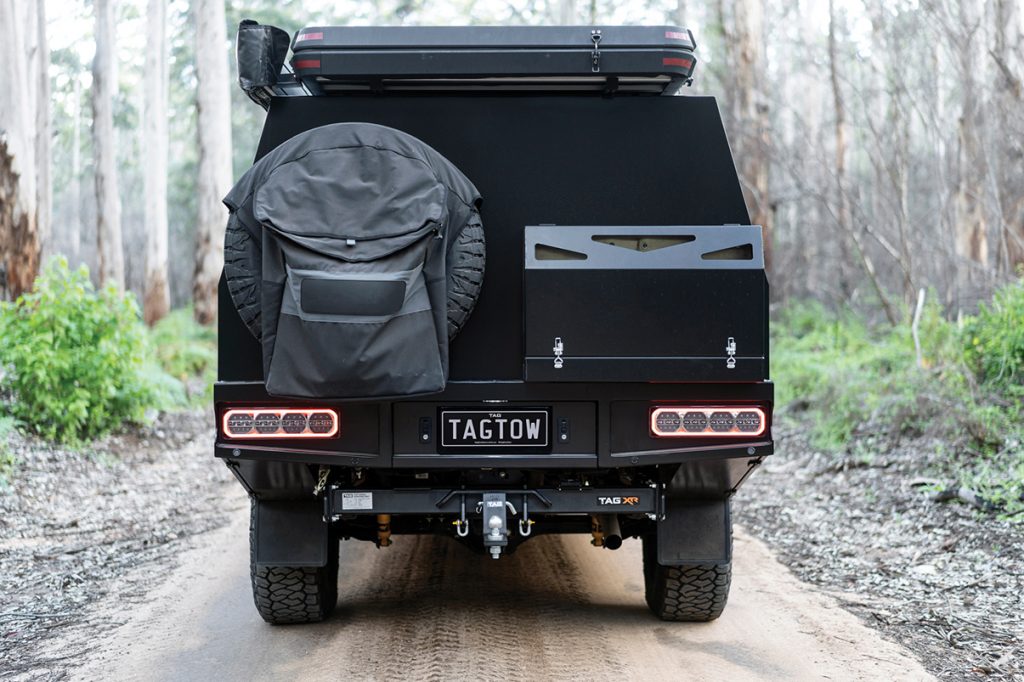 TAG says this innovative towbar was born out of a keen observation of the market's needs and a determination to provide a competitively priced, well-thought-out solution that minimises weight, maximises clearance, and boasts Australian manufacturing quality.
Identifying market needs
The development of the XR Towbar was initiated following the recognising of a gap in the market, when TAG noticed the demand for a competitively priced towbar that excelled in both functionality and aesthetics.
Australian 4×4 enthusiasts were seeking a product that combined practicality with eye-catching design. As a response to this need, the TAG design team embraced the challenge of designing a towbar that would not only meet practical requirements, but also turn heads for all the right reasons.
The goal was clear: to create a towbar that Australians would be proud to have on their adventure vehicles.
Key design features
The XR Towbar was conceived with two key features in mind. Firstly, it had to be practical. This meant being heavy-duty (class 4), featuring a three-piece design for ease of fitment, providing excellent clearance, incorporating easy to access recovery points, offering additional plug brackets, and maintaining a weight-conscious design.
On the topic of weight, Gross Vehicle Mass (GVM) is a hot topic of late, with off-roaders wanting to keep their vehicles within the legal limits. A lighter towbar could be the difference in avoiding an expensive GVM upgrade.
Secondly, aesthetics played a crucial role. Today's 4WD enthusiasts don't just need high quality gear that works, it also needs to look good and contribute positively to the overall look of the setup.
This meant that the XR towbar needed to exude toughness and quality, and its finish had to be visually striking and suit most 4WDs on the road.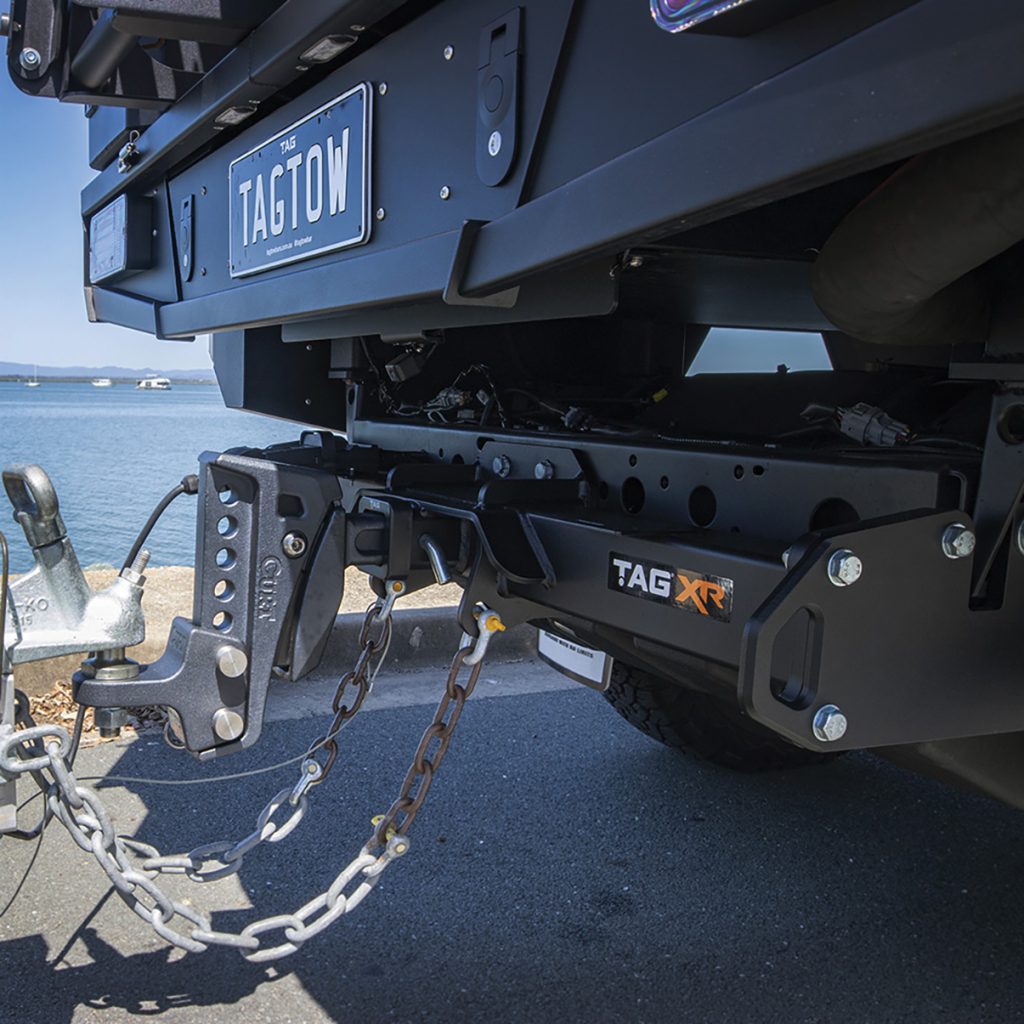 Design challenges
TAG reports that its design team was excited to tackle the unique challenge of achieving the desired balance between aesthetics and practicality.
To start with, they aimed to emulate the appearance of a cast recovery point without incurring tooling costs, while also ensuring the towbar maintained a lightweight design.
To achieve this, TAG ventured into CNC machining for the first time. Using this process, its team were able to cut the recovery points directly out of the end plates, allowing for easy customisation of the recovery points during the design process to match the styling of any vehicle, and allowing it to squeeze in every millimetre of ground clearance possible.
TAG explains that this flexibility ensures the XR Towbar seamlessly integrates with a wide array of 4WD models, providing customers with a highly engineered recovery towbar that complements their vehicle's unique style.
The recovery points are also bevelled to suit and extend the life of soft shackles – a feature that is important for any real 4WD enthusiast.
The new CNC manufacturing process has allowed the XR Towbar to save an impressive amount of weight, with TAG reporting that some models come in as much as 40kgs lighter than competitors' recovery towbars for the same vehicle.
Most importantly, TAG states the reduction in weight has not had any negative impact on the strength and durability of the product.
Further, TAG notes that its dedication to safety and quality assurance is evident through its in-house testing to ADR standards, specifically ADR62/02.
Moreover, the fact that TAG's site is Rover approved underscores the company's commitment to delivering top-notch products.
TAG also took on the challenge of testing the Working Load Limit (WLL) rating for the recovery points in-house, which it states is a testament to its relentless pursuit of product excellence.
It is also important to note that exceptional towing systems don't just stop at the towbar, with plug and play wiring solutions being a crucial element for hassle free setup.
TAG says this is why it has ensured it has vehicle specific wiring solutions available for all TAG XR towbars.
This, paired with the three-piece towbar design ensures fitment is safe and easy – whether that is in the workshop or in the home garage.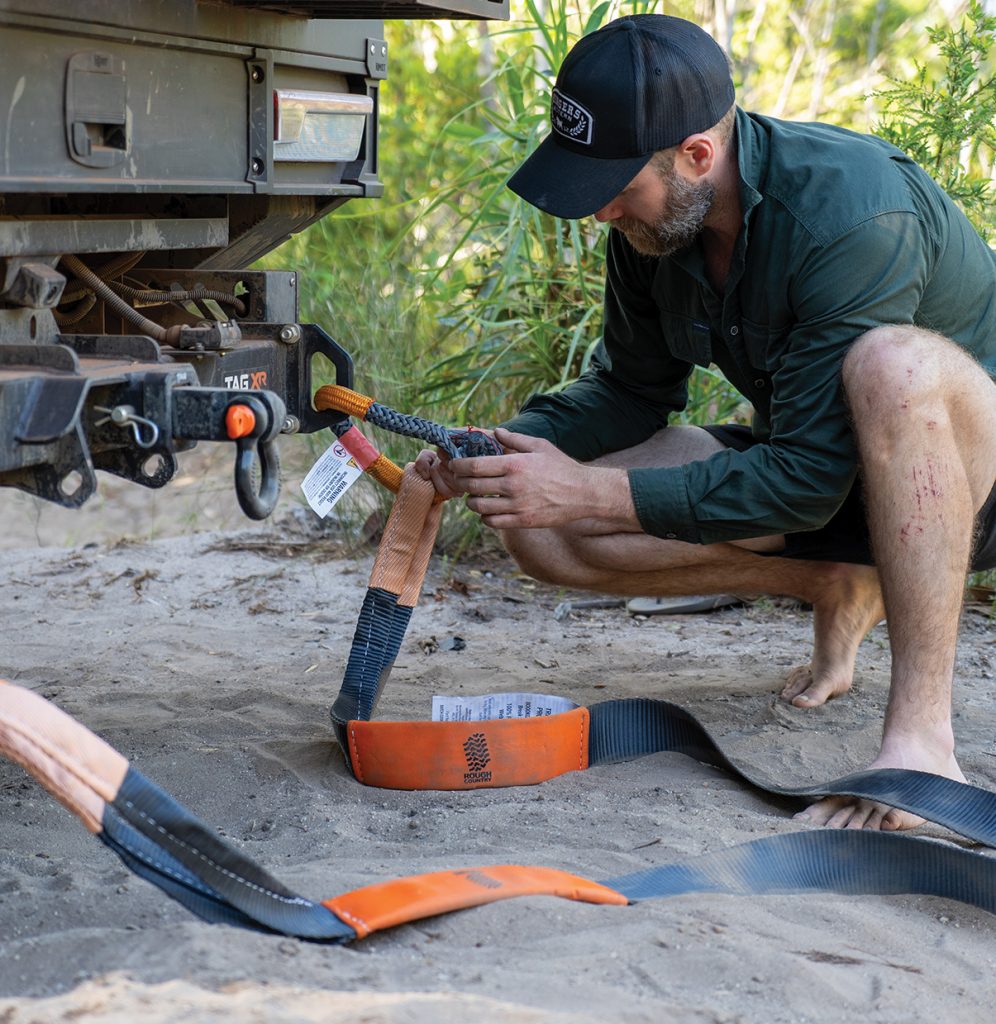 Expanding the XR Towbar Range
The first releases of the XR Towbars were designed for the Trayback Toyota Hilux and the 79 Series Landcruiser.
Since this initial release, TAG has significantly expanded the range to include most popular 4x4s, including crowd favourites such as the Suzuki Jimny.
It now includes options designed to fit 4WD wagons and styleside/tub body utes, catering to a broader spectrum of 4×4 enthusiasts.
This expansion posed its own set of challenges, especially considering the limited clearances in these setups compared to cab-chassis.
The expansion of the XR Towbar range has further solidified TAG's presence in the 4WD market, offering consumers a wide selection to suit their specific needs.
With more vehicles added to the range every month, TAG is gunning to make the XR towbar a staple for any 4×4 on Australian roads today.
Market uptake and perception
Upon its release, TAG says the XR Towbar garnered instant attention and uptake in the market, appealing to both installers and retail customers.
The company reports that installers appreciate the ease of fitment, while retail customers are captivated by the quality of the product and its striking aesthetics.
Over the years the XR Towbar has been put through its paces by some of the best-known experts within the 4WD industry, with some of the most notable vehicles including the chopped Y62 Patrols for DMW, TRED and 4WD/247, Legendex's 79 Series Landcruiser and chopped Jimny (well known as the Little Rig), 4×4 Australia's Isuzu MU-X project, and Mitsalloys Next Gen Ranger – TAG says you would be hard pressed finding a recovery towbar that has seen as many real-world recovery scenarios.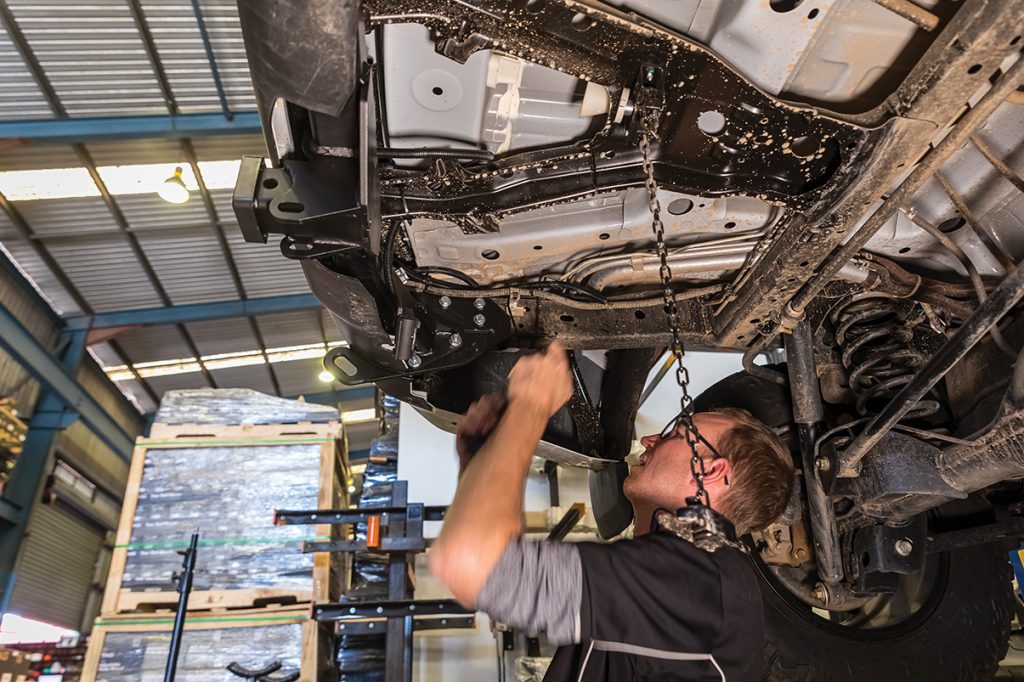 Best on field
TAG explains that its XR Towbar boasts several key advantages over other offerings in the market.
First and foremost, it says it is easier to fit, saving both time and effort for trade professionals and retail customers alike.
Additionally, TAG says it offers superior clearance, ensuring it can handle rugged terrains with improved departure angles which can be a game changer for serious offroaders.
Further, TAG states its lightweight design makes it accommodating for owners that need to be conscious of every kilo that gets added to the vehicle.
Overall, TAG notes the XR Towbar range is not only extensive but also competitively priced, making it an attractive option for 4WD enthusiasts.
And finally, TAG states the towbar's distinctive bevelled recovery points which are load rated up to 4,500kg each (9,000 combined), set it apart as a visually appealing and capable product.
Fair dinkum
TAG takes immense pride in the fact that the XR Towbar is a product of Australian ingenuity and craftsmanship.
As a family-owned business, TAG manufactures its towbars right here in Australia, contributing to the local economy and showcasing the quality and innovation that can be achieved on home soil.
The success of the XR Towbar is not only a testament to TAG's commitment to excellence but also a testament to the support the company receives from installers and customers alike.
TAG says its Extreme Recovery Towbar (XR Towbar) represents a remarkable journey of innovation, craftsmanship, and dedication to meeting the needs of the Australian 4WD market.
Combining practicality, versatility, aesthetics, and affordability to offer a product "that stands head and shoulders above the competition," with impressive features and Australian manufacturing heritage, TAG says the XR Towbar is a true reflection of its commitment to quality and innovation.
As it continues to make waves in the 4WD market, it serves as a shining example of what can be achieved when passion and expertise come together in pursuit of excellence, says TAG.
For more information, visit www.tagtowbars.com.au