DIRECT FIT AND DIRECT FIT PLUS LED HEADLIGHT GLOBES
These new globes are game changers, according to JW Speaker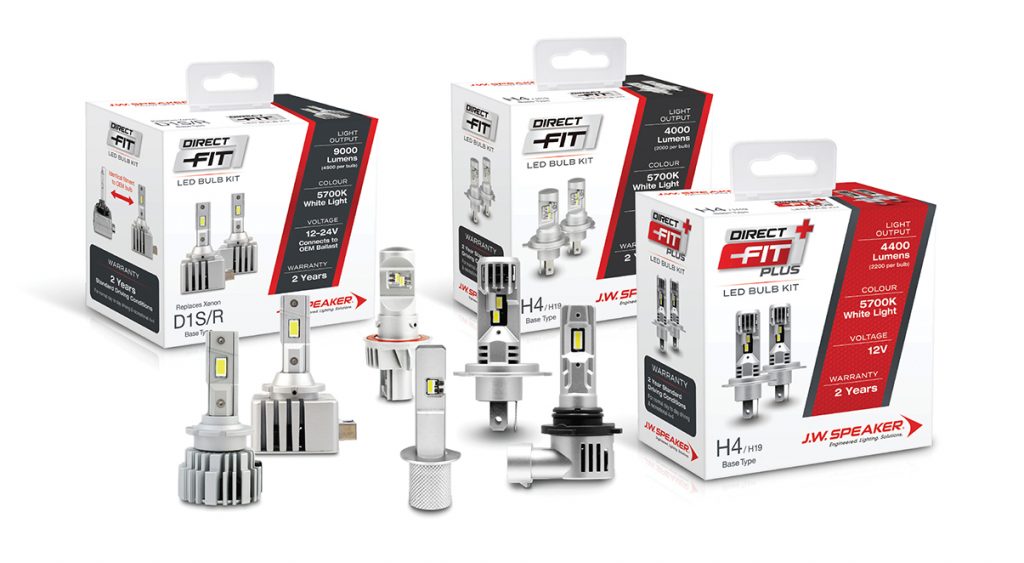 JW Speaker, a pioneering name in the world of advanced lighting solutions, says it is proud to announce the update of the popular Direct Fit and the launch of the brand new Direct Fit Plus range of LED Headlight globes.
Engineered to redefine driving experiences, it says these cutting-edge headlight globes promise absolute ease of installation and exceptional illumination on the road.
JW Speaker states the Direct Fit and Direct Fit Plus LED Headlight Globes represent a breakthrough in automotive lighting technology.
Designed to seamlessly integrate with a wide range of vehicles, these globes provide a simple and hassle-free upgrade from traditional halogen bulbs to state-of-the-art LED lighting.
With a plug-and-play installation process, JW Speaker says motorists can effortlessly elevate their driving visibility in a matter of minutes.
Emphasising superior lighting output, JW Speaker says the Direct Fit series delivers a powerful beam pattern that effectively brightens the road ahead, ensuring heightened safety and reducing eye strain during night-time driving.
"The Direct Fit Plus series takes performance to another level. The premium fan cooling means these bulbs will not only last an incredibly long time but deliver optimum lighting performance," Invision Sales Managing Director, Wayne Blackman, said.
"Also, due to the new collar design and
smaller bulb size, both the standard Direct Fit and Direct Fit Plus H7 bulbs are now compatible with most unique H7 retaining/clip systems and headlights.
"Additionally, the Direct Fit Plus LED Headlight Globes deliver up to 2800 Lumens per bulb, emitting a stunning 5700K White light colour with just 26W per beam.
"With ultra-long-life expectancy and shock resistance, these globes are engineered to endure extreme temperatures ranging from -40°C to +130°C.
JW Speaker says the launch of the Direct Fit and Direct Fit Plus LED Headlight Globes reinforces its position as a leader in cutting-edge automotive lighting solutions.
With a commitment to customer satisfaction and safety, JW Speaker says it continues to drive innovation in the automotive industry, providing lighting solutions that it says set new standards in safety and performance.
Invision Sales explains that JW Speaker is also a leading manufacturer of worklights and associated products, supplying a wide range of major companies with new technology lighting products. Focused on engineering lighting solutions, JW Speaker offers the industry a wealth of optics and light sources information.
For more information, visit www.invisionsales.com or contact Invision Sales on 03 9336 2066.