TUNGSRAM EXTENDS +200 RANGE
The brand says these new halogen globes illuminate 200 percent 'more road'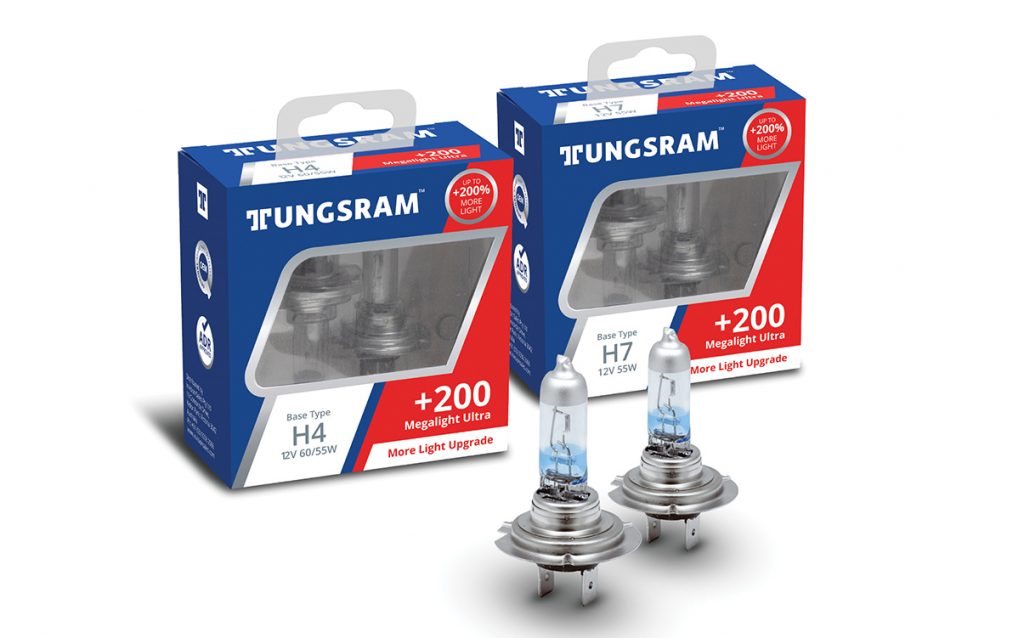 Tungsram, a premium quality automotive lighting manufacturer, says it is proud to announce the launch of its new extended range of halogen globes.
It says these state-of-the-art automotive lighting solutions build on an already impressive line-up by delivering an astounding 200 percent more of the road compared to standard halogen bulbs.
The extended range of Tungsram Automotive Globes is available in a variety of base types.
Included in the range are H1, H4, H7, H11, HB3, HB4, and HIR2.
With this extensive selection, Tungsram says it ensures compatibility with a wide range of vehicle models, catering to the diverse needs of automotive enthusiasts and professionals alike.
Tungsram is distributed in Australia by Invision Sales, with Managing Director Wayne Blackman stating that what sets Tungsram Automotive Globes apart is their cutting-edge technology.
These halogen bulbs incorporate an ultra-fine filament design, a 100 percent xenon gas filling system, and precise engineering to create an advanced OE (Original Equipment) quality product.
Wayne says the result is an extraordinary output of light that significantly enhances visibility, thereby enhancing safety and driving comfort.
"Tungsram is setting the bar very high with these new bulbs," Wayne said.
"Not only do they deliver amazing performance with the additional light, but they are also 'E' approved and meet all ADR (Australian Design Rules) requirements.
"When you choose Tungsram bulbs, you can rest assured that you are investing in a premium quality product.
"Tungsram Automotive Globes deliver not only unrivalled performance but also the confidence that comes with fitting original equipment quality lighting solutions to your customer's vehicle.
"As the automotive industry evolves, Tungsram remains at the forefront of innovation, continuously pushing the boundaries of what is possible in automotive lighting.
"With the launch of the extended range of halogen globes, Tungsram reaffirms its commitment to delivering superior lighting solutions that enhance safety, performance, and driving pleasure."
For more information about Tungsram's extended range of halogen globes and other innovative automotive lighting products, please visit the Invision Sales website.
To learn more about Invision Sales, visit www.invisionsales.com or call 03 9336 2066.