DRIVING INNOVATION
Roadsafe is driving innovation through automotive testing and research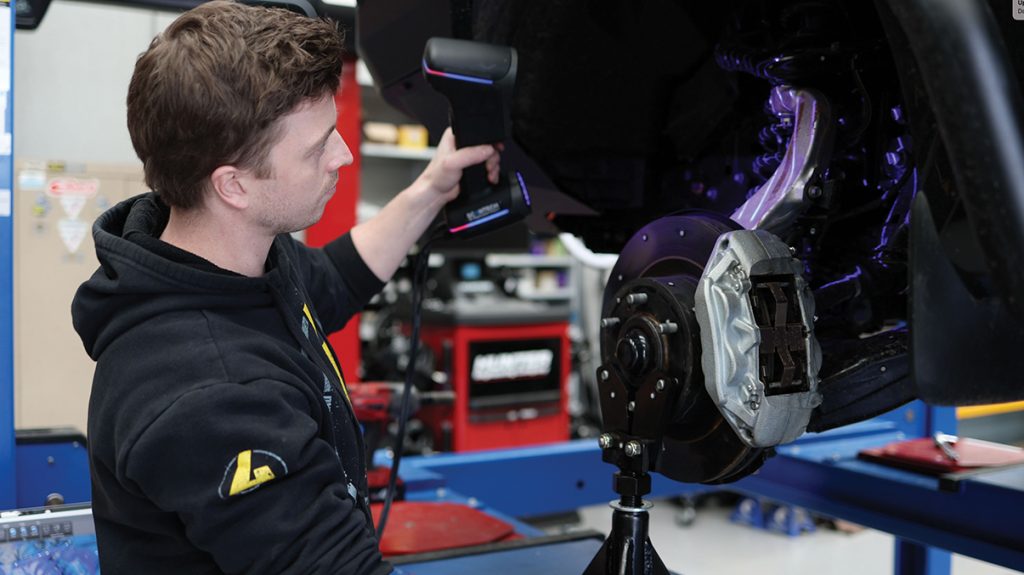 Roadsafe, a pioneering name in the world of chassis parts for the automotive aftermarket, says it has been leading the way in parts excellence for over 40 years.
The company's dedication to safety and quality has never been more apparent than in the extensive research and testing undertaken by the Roadsafe Research and Development (R and D) department based in Melbourne.
The majority of Roadsafe product testing is conducted in a dedicated Research and Design facility, along with the use of local sealed and unsealed roads.
This purpose-built facility supports the ongoing development and testing of Roadsafe 4WD, suspension and chassis products.
In recent years the Roadsafe Research and Development team has experienced significant growth, with new team members bringing a diverse range of skills and experiences to the business.
All staff employed within the product team are passionate about automotive and engineering.
Much of their own time is spent building or maintaining their own performance cars, motorbikes and four wheel drives, while several team members are also involved in various levels of motorsport socially, including budget track cars, drifting and extreme offroad winch truck racing.
The Roadsafe product team is managed by Troy Schipper and is well supported by three qualified mechanics with a combined 72 years of industry experience, along with six qualified mechanical engineers with a combined 93 years of experience, and other key supporting staff.
"As enthusiasts, there is a great respect and appreciation for the requirement of quality products and how these function in the real world," Troy said.
"At Roadsafe we understand how suspension or steering systems operate and what these products are exposed to.
"We take this into consideration at every step of the design, development, production and testing phases."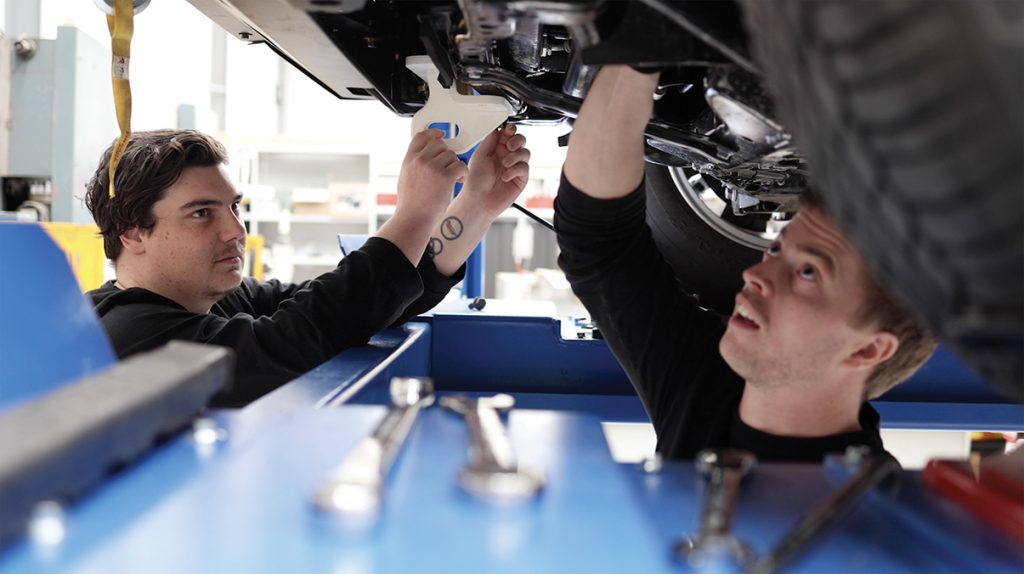 At the forefront of Roadsafe's R and D activities are the robust and state-of-the-art testing facilities supported with an impressive range of tools and machinery.
A prime example is the inclusion of shock absorber dynamometers for local Roadsafe shock absorber product range testing.
Through rigorous durability, gas pressure, drag, valving forces and speed tests, Roadsafe can meticulously analyse the performance and longevity of its replacement shock absorbers, which it says allows it to ensure its products are synonymous with reliability.
The Roadsafe emphasis on aftermarket shock absorber product quality includes visual inspections from welding areas to the paint finish.
Every detail is meticulously examined. Moreover, vehicle fitment inspections play a critical role in validating correct mounting, including L-min, L-max, droop, and fouling issues.
Roadsafe explains that such comprehensive scrutiny guarantees that its products not only meet but exceed Australian standards.
Beyond shock absorbers, the Roadsafe R&D department continues to push the envelope in other chassis parts testing at the factory.
Cyclic testing simulates the stresses these parts would experience under relevant vehicle curb weights.
Pull-out testing measures the force required to pull a component from its assembly, while drop testing determines the resilience of the part upon impact.
Hardness testing further reveals the strength and durability of the parts' material, with each test completed on original OEM product to provide a benchmark for the Roadsafe product.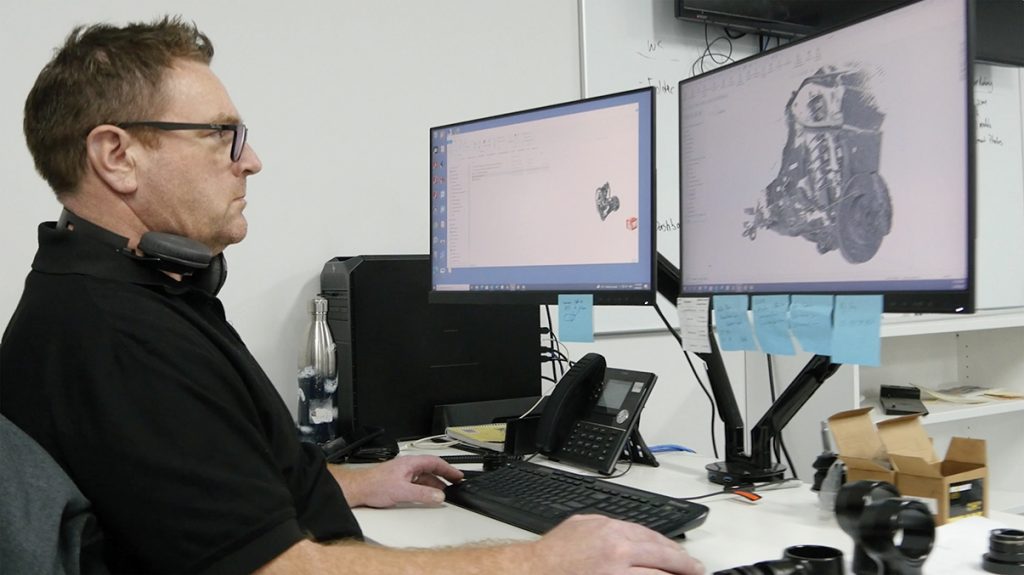 The assessment, dismantling and detailed product investigation for ongoing development finds the Roadsafe R&D department equipped with a range of world leading testing and general automotive trade equipment.
These high tech testing products include the industry leading Hunter Elite wheel aligner along with a Lathe and Mill, joined by a range of saws and presses. The precision testing equipment also includes a Vernier, Micrometre, Durometer and Hardness Testers.
To uphold its credibility and reliability, Roadsafe partners with the National Association of Testing Authorities (NATA) for local testing as needed and as a part of the ongoing quality assurance process.
This collaboration assures Roadsafe products undergo testing compliant with globally recognised standards, bolstering their reputation and trade customers' trust.
This independent testing is managed by Roadsafe's Quality Management System (QMS) which includes both random and scheduled batch testing across the wider range of product on every incoming shipment.
Roadsafe's innovative R&D is not confined to traditional testing methods.
The department also leverages 3D Scanning, Finite Element Analysis (FEA) and 3D test printing for its newly designed products.
Employing cutting-edge 3D scanning and printing capabilities, the Roadsafe R and D team can create, analyse and refine prototypes until satisfied with a final version before actual production, thereby expediting the product development process while ensuring the highest level of precision.
Roadsafe states that its R and D department's commendable work contributes to the company's market leadership.
The company states that this dedicated team not only reinforces the brand's commitment to quality and safety, but also manifests its drive for innovation and excellence in the automotive industry.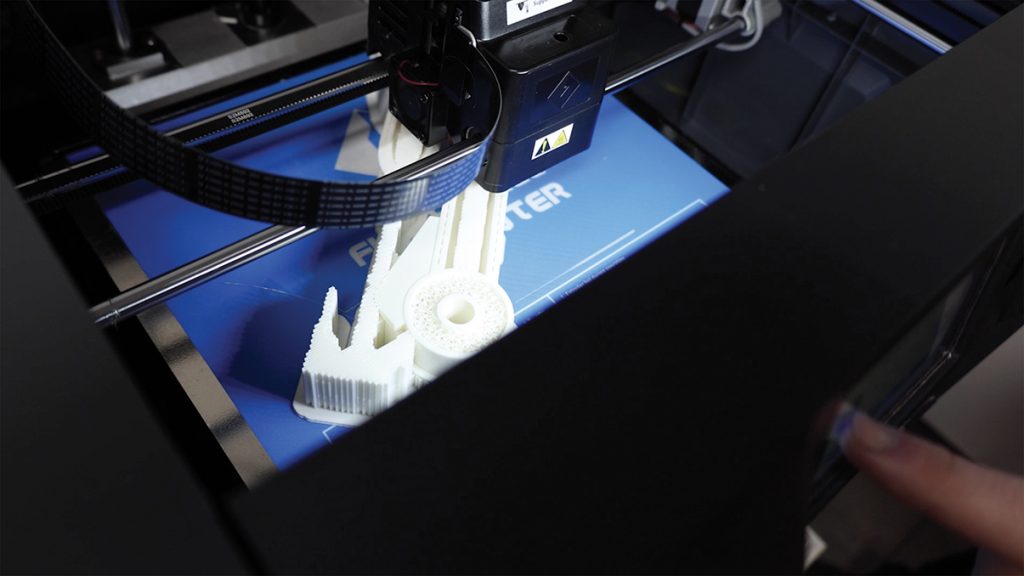 Over the past four decades, Roadsafe says it has distributed steering and suspension products that reflect the R and D team's relentless pursuit of perfection.
The Roadsafe R and D facility is also integral for more than product testing, design, and research. It also enables Roadsafe to constantly design and develop new automotive chassis and suspension component parts specifically to suit the Australian automotive aftermarket.
The team is constantly reviewing new technologies to further aid advancement in both design and production.
"Roadsafe is not just a name but a promise, a commitment to safety and durability," Troy said.
"Our robust R and D practices play a pivotal role in meeting this promise. By prioritising rigorous testing, embracing cutting-edge technologies and valuing customer safety above all, Roadsafe solidifies its position as a leader in the Australian automotive aftermarket.
"The meticulous attention to detail, constant strive for innovation, and an unyielding commitment to quality are what make Roadsafe a true trailblazer in the field of automotive chassis parts."
Roadsafe offers a vast range coverage for chassis and suspension replacement components. Applications cover local and imported passenger vehicles, 4WDs, SUVs and light commercial vehicles, with the range constantly expanding to meet Australian car parc replacement requirements.
For more information, visit www.roadsafe.com.au