ELIMINATE FASTENER LOOSENING
Because failure is not an option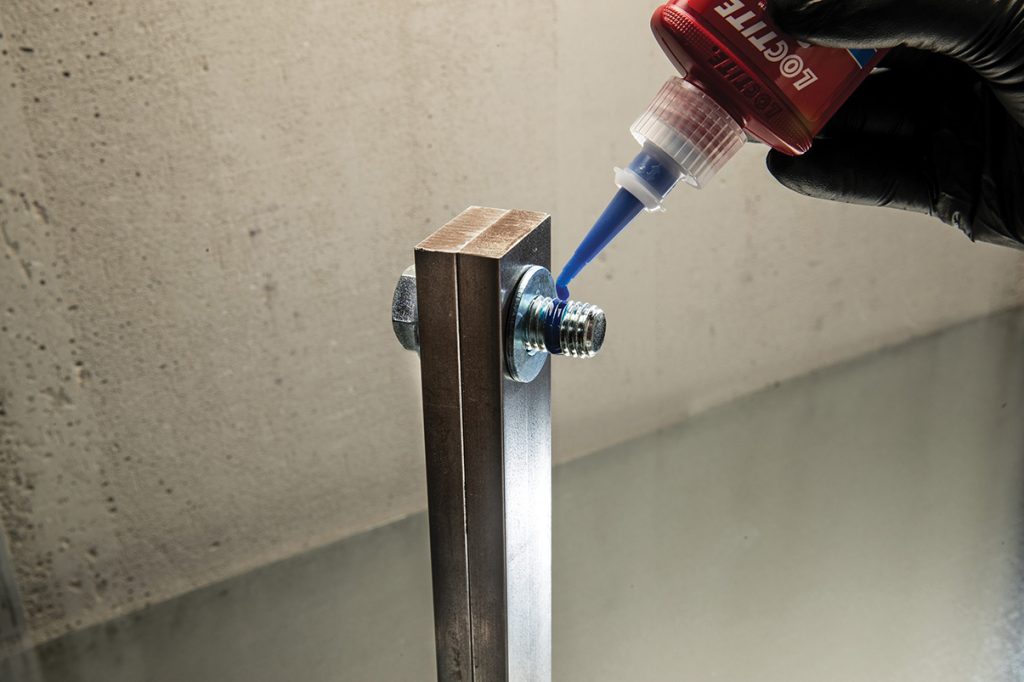 Mechanical locking devices such as split ring washers, nylon insert nuts, and serrated tooth washers, were invented to solve the common problem of loosening that happens in most threaded assemblies.
However, Henkel explains that the reality is that they don't "lock" the assemblies and can't maintain clamp load. As such, these devices often loosen under vibration, thermal expansion, bending, and/or improper torque.
Henkel says threadlocking adhesives, are the solution to this problem, effectively reducing the impact of costly failures, repairs, maintenance, and unscheduled downtime.
Its Loctite threadlockers are products you can trust for securing threaded fasteners in place, stating they have been an industry-leading solution for more than half a century, offering versatility, affordability, and reliability in your assemblies.
Applied to two or three threads before assembly, Loctite threadlockers push the air between the threads out as the fastener is tightened.
The anaerobic threadlocker material cures in the absence of air and in contact with metal threads to form a strong, thermoset plastic that locks metal threads and joints in place.
Applicable across both maintenance, repair, and operations and original equipment manufacturing, Loctite threadlockers can also lower the effect of corrosion in threaded components and help to prevent leaks in your assemblies.
They are available in many different grades to cater for a broad array of applications. These different grades or thread lock types are colour-coded to help you distinguish one threadlocker type from another.
Choosing between a Loctite red, blue, green, or purple threadlocker will depend on the specific needs of your project and the threadlocker strength you require.
Key considerations should include maintenance and disassembly needs, application temperature requirements, application strength and vibration levels, assembly type, thread size, application area and location.
For small fastener applications, Henkel says a low strength threadlocker for grub screws is the ideal solution. It states these are also an excellent type of threadlocker to use for aluminium, brass, and other low strength metal applications.
When it comes to automotive applications, it is important to use a threadlocker than can be removed using hand tools.
While threadlockers are typically used for metal-to-metal applications, Henkel says it has developed threadlockers designed for plastic-to-plastic and plastic-to-metal applications. It is important to note that threadlockers should not be used for wood-to-metal applications.
Loctite threadlockers are available at Supercheap Auto, Repco, CoolDrive, Burson and other auto parts stores.
For more information, visit www.henkel-adhesives.com