FIND THE LEAKS WITH JAYAIR
The Jayair LeakXpose is available now from CoolDrive Auto Parts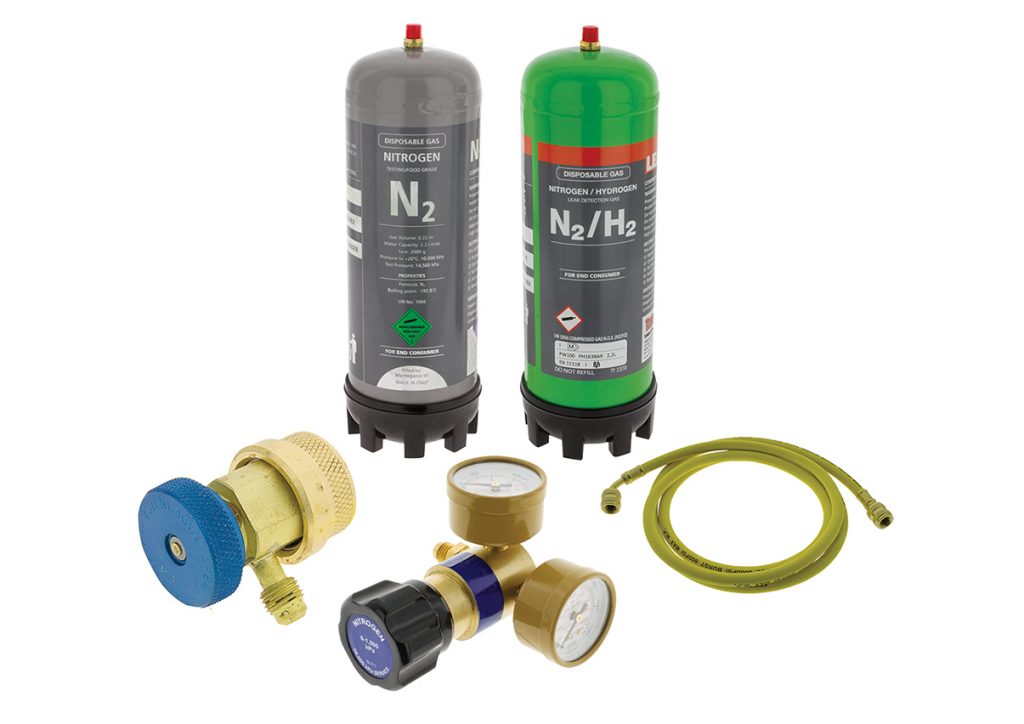 CoolDrive Auto Parts says the latest leak detection solution from Jayair is a must-have for workshops this air-conditioning season.
The new LeakXpose N2/H2 Nitrogen Hydrogen solution comprises of a non-flammable mixture of 95 percent nitrogen and five percent hydrogen that can quickly identify leaks in automotive air-conditioning systems.
When the system is pressurised with the LeakXpose trace gas, due to hydrogen's small molecular size and low density, even the smallest of leaks can be found with a suitable electronic leak detector.
The new LeakXpose solution from Jayair is more effective than other leak detection methods such as liquid spray – which can still be applied using your traditional leak detection methods.
Plus, being predominantly comprised of nitrogen, this solution is non-toxic and environmentally safe.
Also new to the Jayair range is a straight Nitrogen N2 solution which can be used to purge air-conditioning systems by helping to absorb moisture trapped within the unit and flushing out contaminates.
Both of these new Jayair products are available in disposable cylinders, which provide easy handling and storage, ideal for mobile service repairs or jobs with limited access.
CoolDrive Auto Parts says a key additional benefit of these disposable cylinders, in addition to no ongoing rental fees, is that workshops now have a quantifiable cost that be allocated against individual repairs.
These new Jayair leak detection solutions are available individually, in multi-packs, or in kits which also include accompanying coupler, hose, regulator and leak detector.
For further information, visit www.cooldrive.com.au