FIVE COMMON EBC INSTALLATION MISTAKES
In this article, REDARC discusses common items that often catch out installers of modern electric brake controllers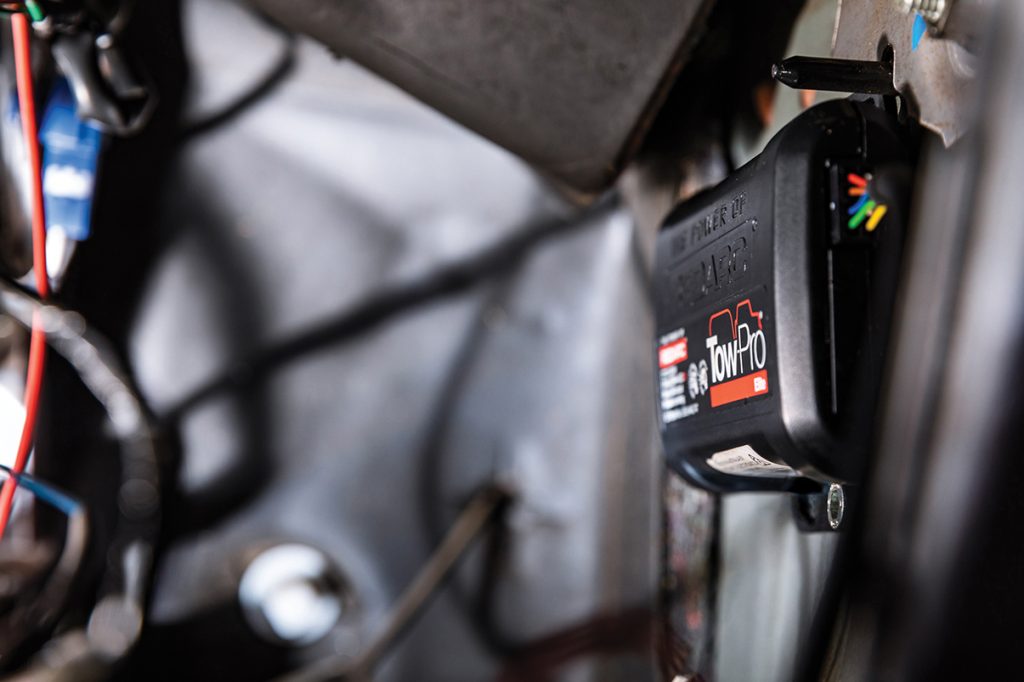 When installing electronic brake controllers, or EBCs, REDARC always recommends referring to the user manual which provides specific installation instructions.
Its team states this is paramount to follow so that your customer has the best user experience, and most important of all, the safest experience, when using their brake controller.
Brake Signal Pickup
The requirements for a suitable connection of an EBC trigger wire are quite specific. It must provide battery voltage output while the vehicle brakes are applied / 0 volts output while the vehicle brakes are not applied.
It must also accept battery voltage when the brake controller manual override is operated and illuminate at least the trailer's brake lights.
Unsecure/Loose Mounting
Good EBCs, like REDARC's Tow-Pro range, can be mounted in any orientation. It is important that the EBC is mounted securely as its internal components rely on a solid mount to know how hard the vehicles brakes are applied, so it can vary its output accordingly.
Power Supplied Via Relay
EBCs should be powered directly from the battery via a circuit breaker. This is because you want to retain trailer brakes even if the ignition cuts out unexpectedly, also removing power clears the unit's calibration which results in rough braking until recalibration.
Inadequate Wiring or Connectors
Under full braking force, a trailer can draw as much as 25 amps, and as a result poor wiring gauge and/or poor connectors can cause issues.
Cheaper components such as crimp terminals are often not up to the task of currents of this magnitude and can deteriorate over time.
Dashboard too thick
When choosing a suitable mounting location, it is important to consider the thickness of material the controller will be installed on, as well as what's hidden underneath.
For REDARC's Tow-Pro range the remote head must be installed in material between 1.25 – 3.75mm thick so that the override button can be depressed correctly.
REDARC's Tow-Pro
REDARC says the word Tow-Pro has become synonymous with EBC and towing safety, with its team continuing to set the benchmark for easy-to-use, safe trailer and towing braking.
The REDARC Tow-Pro range has a controller to suit every towing need. REDARC's Tow-Pro Elite V3 features both inertia-sensing and user-controlled modes, communicated through the illuminated LED dial.
Both the Tow-Pro Elite and Tow-Pro Classic are simple to install and can be seamlessly mounted in a blank switch panel, on the dashboard or centre console.
The Tow-Pro range is also compatible with both electric and electric/hydraulic trailer brakes.
For more information on the Tow-Pro range, visit www.redarc.com.au