INTRODUCING ELEMENT.AC
NAPA Auto Parts' exclusive range of HVAC/R lubricants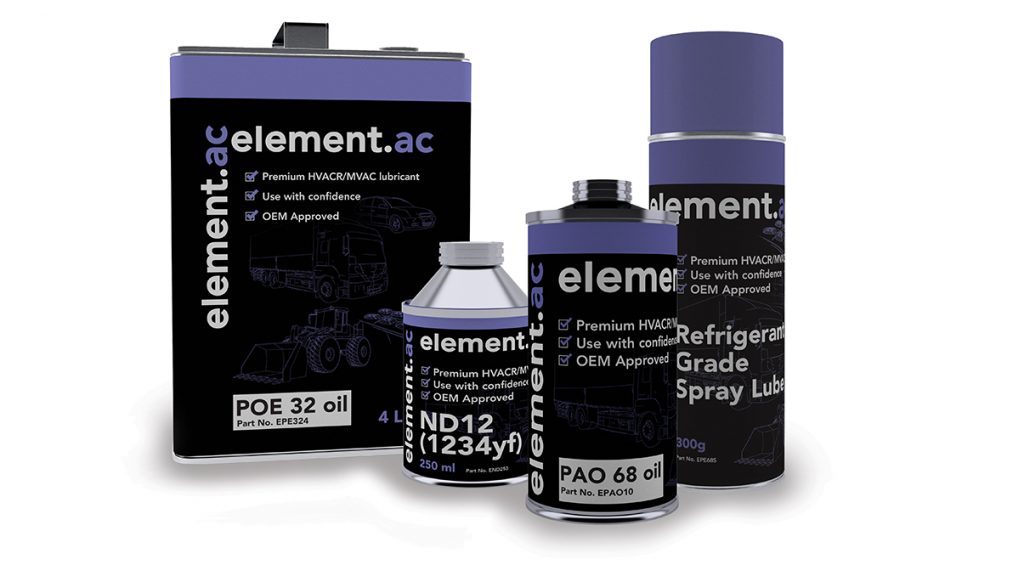 In partnership with Supercool Asia Pacific and Unicla, NAPA Auto Parts says "the element.ac premium HVAC&R lubricants range delivers precision performance, all under one brand; a brand you can use with confidence."
The element.ac range includes Polyolester (POE), Polyalkylene Glycol (PAG), Polyalphaolefin (PAO), Mineral, and assembly lubricants, in a range of viscosities:
• POE: premium lubricant for mobile A/C and transport refrigeration.
• PAG: as recommended by most OEM compressor manufacturers in mobile A/C applications.
• PAO: fully synthetic lubricant for many mobile A/C and industrial applications.
• Mineral oil for all vacuum pump servicing, ensuring your tools are operating at maximum efficiency.
• POE based assembly lubricant available in a convenient aerosol can.
Drawing on decades of experience in HVAC&R, NAPA Auto Parts says Supercool Asia Pacific has worked with the best in the industry to deliver this new range that suits every application.
It states that the element.ac oil range provides you with a product that meets or exceeds the highest industry specifications; is supported by the NAPA Auto Parts network of stores and NAPA Know How; is user and environmentally friendly – moisture eliminating, recyclable metal tins are used for the entire range; and has screw on lids that have the oil type and viscosity printed on them, easily identifiable when in a workshop or mobile service vehicle draw system.
It states these products have been developed by industry, for industry, so you can use them with confidence.
For more information about the full element.ac product line, see the team at your local NAPA Auto Parts branch.
For location information, visit www.napaparts.com.au