INVICTA LITHIUM BATTERIES RANGE EXPANDS
New products have been released, and there is more on the horizon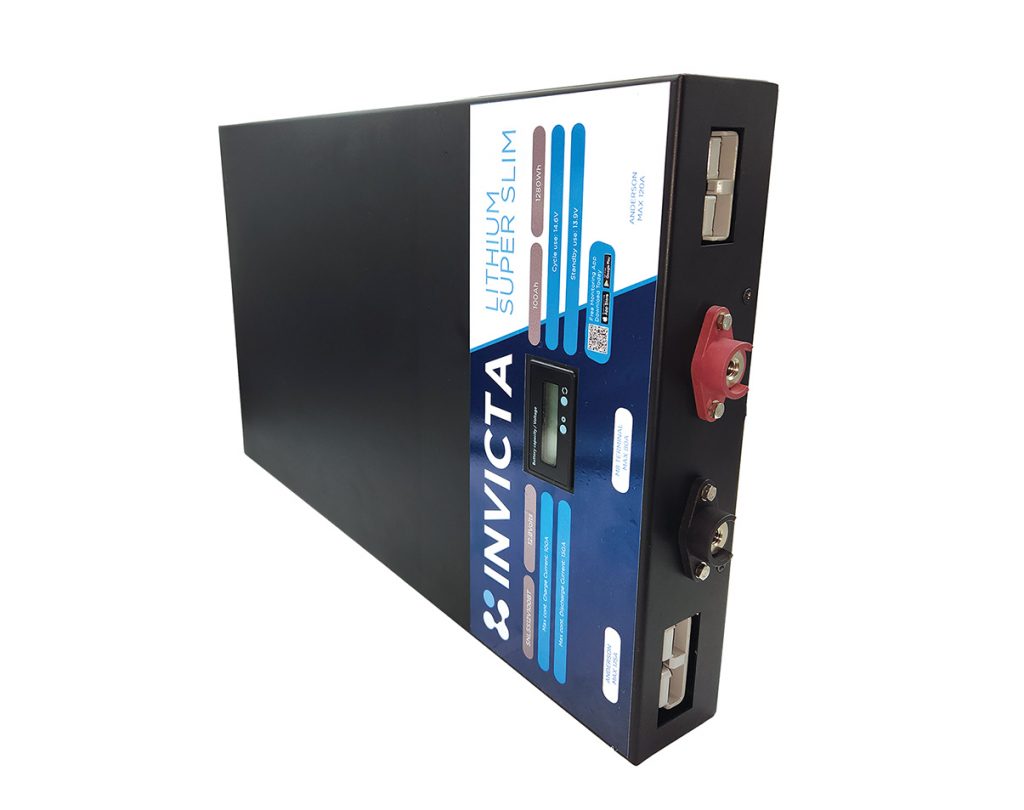 Invicta Lithium Batteries continues to see growth and with the release of a wide range of new products in multiple spaces, including the Automotive, 4WD and recreational industries, there is no doubt there is more to come from them.
Already known for its successful range of lithium deep-cycle and lithium hybrid starting batteries that have been in the market for years, the brand has now released a range of super-slim batteries that are only 65mm wide, and a portable power station that can handle up to 1600W and is fully certified for the Australian market.
The super slim design is nothing new for the 4WD industry. However, Invicta says its latest addition has been thoughtfully designed to be a top performer in the category and can fit in even the tightest spaces thanks to its 65mm width.
This latest battery comes in two sizes, 100Ah or 200Ah, and includes Bluetooth connectivity, robust metal casing, and prismatic cells.
In addition, the 200Ah model can handle a "whopping" 250ah max continuous discharge which is compatible with a 3000W inverter.
Invicta has also released its latest Invicta Lithium Power Station range, which again is nothing new for the industry, but includes a number of features that Invicta says "will get even the most die-hard 4WDer or weekender excited" – especially if they need to occupy the kids with some Mario Kart for a few hours.
It includes a built-in 1600W pure-sine inverter to keep your home appliances running, solar input with MPPT regulator, 12 AC and DC power outlets, and active cooling.
The Invicta Power Station also comes with a host of certifications and protections to ensure it is operating as safely as possible, something Invicta says it has been increasingly known for across its range of batteries.
Further, Invicta says these are available "at a price that won't break the bank," stating that "it looks to be a safe offer for any family to add to their weekend setup."
With the latest expansion of Invicta lithium batteries, there is more to come, and Invicta reports it is working on something "truly exciting that will push the boundaries of what lithium batteries can do," while also sticking to Invicta's ethos of providing "some of the safest, most reliable and top performing lithium batteries on the market."
Invicta is a quality lithium battery brand of Sealed Performance Batteries (SPB), a company with over 25 years in the energy storage industry with a highly technical team specialising in energy storage and power distribution.
For more information, visit invictalithium.com.au