KEEP COOL WITH SUPERFORMANCE
Airconditioning solutions for your pride and joy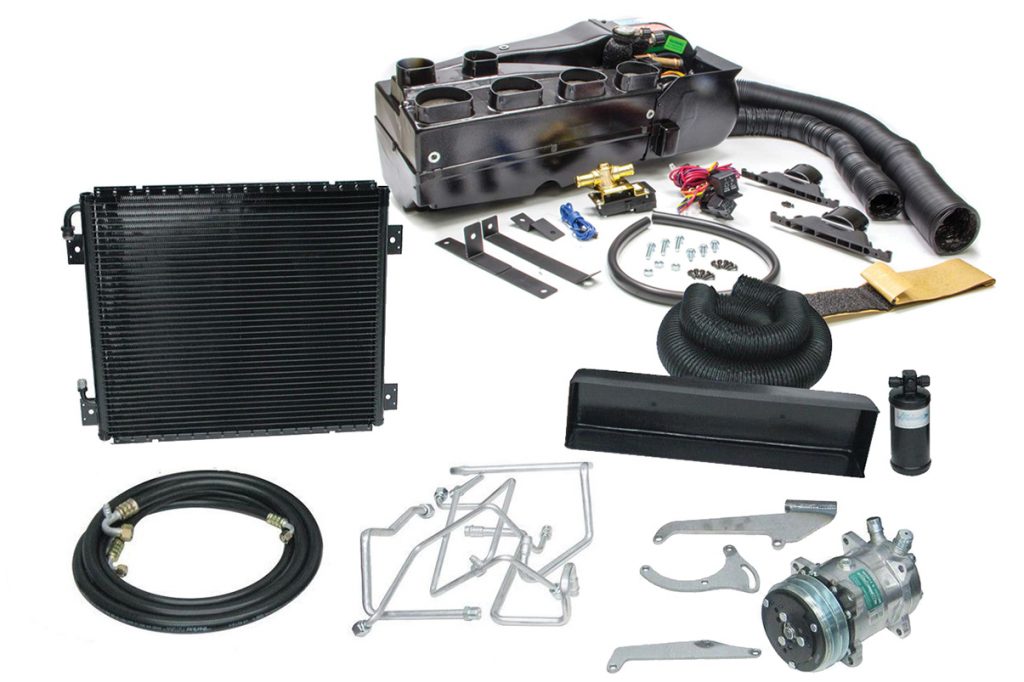 Superformance offers a wide range of Vintage Air universal and surefit air-conditioning systems and componentry to suit your Hot Rod or Muscle Car.
Installing a new climate control system into any vehicle can be an intimidating challenge, even for the experienced automotive project enthusiast.
Superformance says that is why the team at Vintage Air have designed its A/C climate control systems with ease of installation in mind.
Pairing quality components with the latest technology available, Superformance says Vintage Air products aim to provide quality air-conditioning solutions for your classic vehicle, muscle car or hot rod.
Vintage Air surefit climate control series are individually designed for each vehicle model, utilising factory body features and sheet metal locations to optimise the performance of the system in each vehicle shape.
If your vehicle does not have a surfeit kit available, Superformance says Vintage Air will still have climate control solutions for your Street Rod.

Several different universal systems are available including its popular Gen II systems, which range in size from the GEN II Compac to GEN II Mini and GEN II Super.
These GEN II universal kits are optional as Heat and Cooling or with Defrost. Each system features high torque gear driven motors for increased airflow to outlets, intelligent CAD designed housings which improve airflow significantly compared to conventional designs, a heavy duty wiring harness with all the circuit breakers and relays ready to go, and isolated blower fan motor to reduce noise and increase its lifetime.
Importantly, Superformance says that with these kits, no longer will your climate control system rely on engine vacuum, which can be an issue on high performing engines.
Situated on Brisbane's bayside in Capalaba, Superformance is one of Australia's largest performance automotive superstores, carrying a wide range of climate control components to solve your air-conditioning issues, including common A/C replacement parts such as compressors, evaporators, condensers, engine cooling products and much more.
Stocking Vintage Air, SPAL and Maradyne fans, Superformance says it will have a solution for your vehicle's needs.
For more information, visit www.vintageair.com or www.superformance.com.au or call 07 3488 7888.