GAIN MORE AC SERVICE BUSINESS WITH ECOTECHNICS
Now is the perfect time to consider the state of your workshop's air conditioner service equipment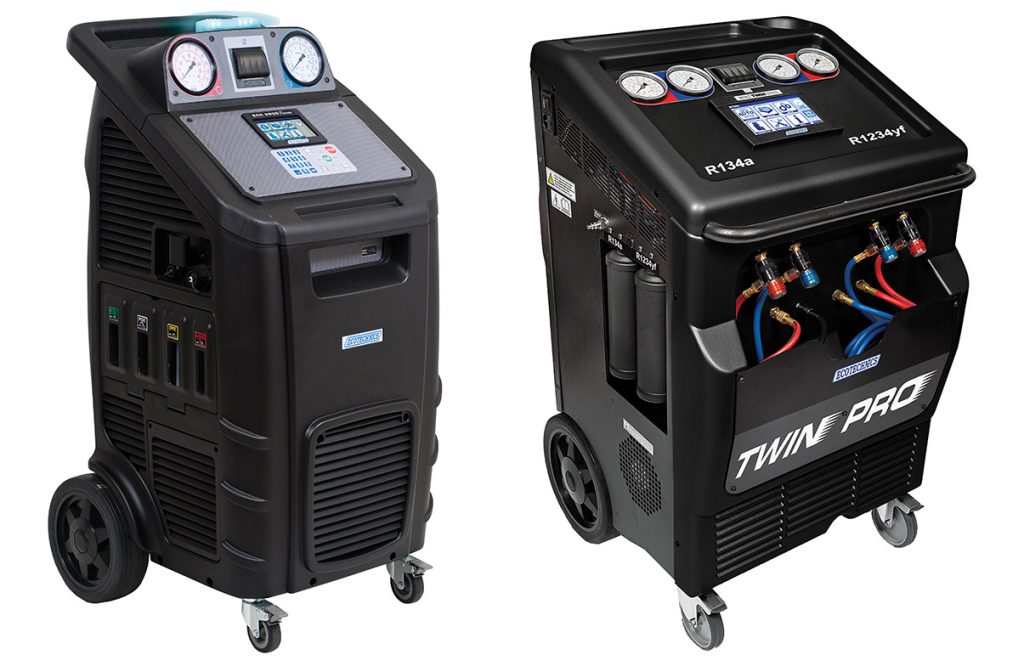 Precision Automotive Equipment is the exclusive Australian importer of the "premium quality" Ecotechnics air conditioner service equipment range.
This new product range includes both sole and dual gas air conditioning service models that are suitable for the servicing of both R134a and HFO1234yf refrigerant equipped vehicles.
Ecotechnics also cater for mobile and Heavy Duty applications in their range of premium units to suit all sectors of the vehicle repair industry.
With more than 20 years of experience, Ecotechnics is a leading manufacturer of quality air conditioning service equipment.
Globally, Ecotechnics' products are distributed to 80 countries, making this leading Precision Automotive Equipment brand "the international and industry benchmark for the maintenance of automotive air conditioning systems."
Manufactured in Italy, all Ecotechnics models are fully automatic in operation, recovering, recycling and recharging air conditioner refrigerant at the touch of a button.
Featuring bright colour control displays, touchscreen functionality, thermal printers and integrated hybrid functions on some models, Precision Automotive Equipment explains the Ecotechnics range is easy to use and has been designed specifically for use by professional automotive technicians.
Ecotechnics has invested significantly in the research and development of its products in line with continued technological development in the automotive industry.
This has ensured that these products meet the growing performance and efficiency requirements of automotive air conditioning systems, coupled with the introduction of HFO1234yf refrigerant in recent years across today's vast and constantly expanding car parc.
Precision Automotive Equipment says the Ecotechnics air conditioning service product range is innovative, safe, ecological and very easy to use, stating that this exclusive new air conditioning service equipment range can provide your workshop with "the best possible automotive climate control service solution."
With Instant Asset taxation write-offs available, Precision Automotive Equipment says the timing is right to update your air conditioning service equipment and increase the scope of your air conditioning service business with the help of the Precision Automotive Equipment team, a part of Australia's BAPCOR Group of automotive aftermarket companies.
For more information, contact Precision Automotive Equipment on 1300 366 252 or visit www.precisionautomotive.com.au