MAXLINER AUSTRALIA EXPANDS NETWORK
Maxliner Australia's company-owned and stockist network is expanding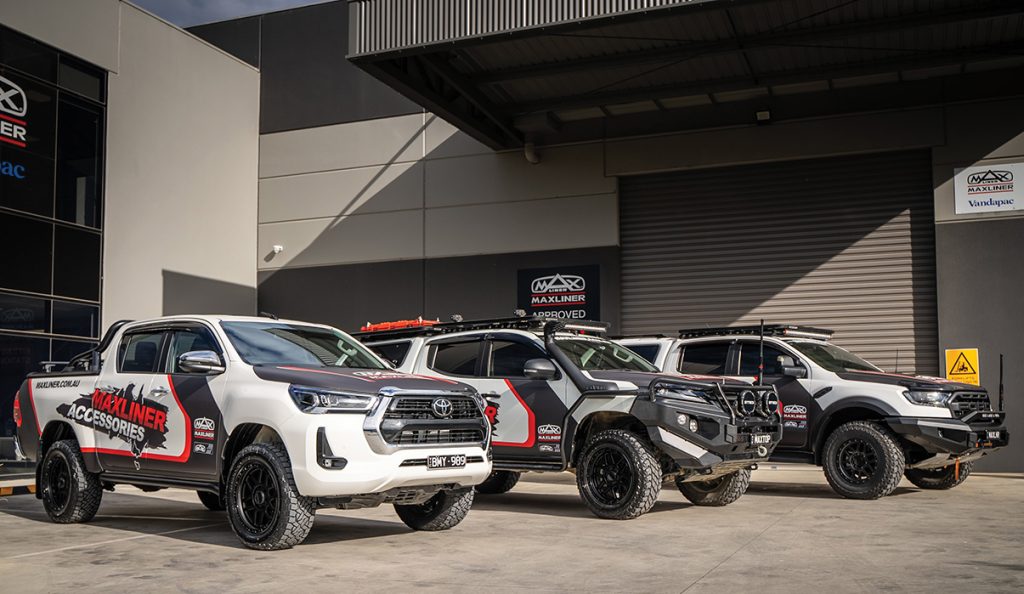 The Australian arm of the global aftermarket and original equipment 4WD accessory manufacturer Vandapac Pty Ltd, Maxliner Australia, has been providing high-quality ute and 4WD automotive accessories to manufacturers across the globe for the last thirty years.
Since launching its distributor and stockist model into the Australian market in 2019, Maxliner Australia says it has become a force within the industry, with its products known for durability and reliability.
Maxliner has grown its presence in the Australian automotive accessories industry and now has over sixty retail stockist locations across Australia.
These include two company-owned retail showrooms and warehouse facilities in Victoria and Queensland, with a third company-owned site to come online in Perth in the third quarter of 2023.
"Since launching in Australia, we have received massive support from our distributor and stockist network," Maxliner and Vandapac Australia Managing Director, Nigel Brownscombe, said.
"To support this, we are continuously looking for ways to improve our wholesale customer experience, and opening our Western Australian location will offer improved freight outcomes for our customers in the WA market."
The current Maxliner product lineup includes ute accessories such as canopies, hard lids, tub protection, and storage, their best-selling floor mats, tub liners, and a range of plastic styling products.
Maxliner engineers its products using the latest CAD technology exclusively for Maxliner Australia in Thailand's heart of ute manufacturing.
Local knowledge and service support this global expertise and innovation. Maxliner states it has an Australian-based team with over six decades of Australian Automotive industry experience in Australia.
The local group provides R&D, product testing, operational, warranty, customer service, sales, and marketing support to the Australian distributor and stockist network.
"Having a group of industry experts working on the ground in Australia and our Thailand operations give our organisation a unique advantage in the market," Nigel said.
"An example of this is the development of our Venture canopy. This canopy was designed from the ground up with the Australian ute market in mind.
"We worked with our product planning team in Thailand to design a canopy that offers our customers the function they require but incorporates style and class-leading specifications.
"We also test fit all our floor liners in our Australian spec vehicles before putting them into production to ensure the products we bring to market offer perfect fit and quality that we back with a lifetime warranty and fit guarantee."
Maxliner Australia are currently recruiting Stockists and Distributors across the country.
If you retail high-quality automotive aftermarket accessories, it asks that you consider adding the Maxliner brand to your business, stating that its commitment to quality, customer service, and a wide range of quality products will help give your business a market edge.
For more information, visit www.maxliner.com.au