MAXLINER FLAGSHIP STORE OPENS IN BRENDALE
The new store is located on Hinkler Court in Brendale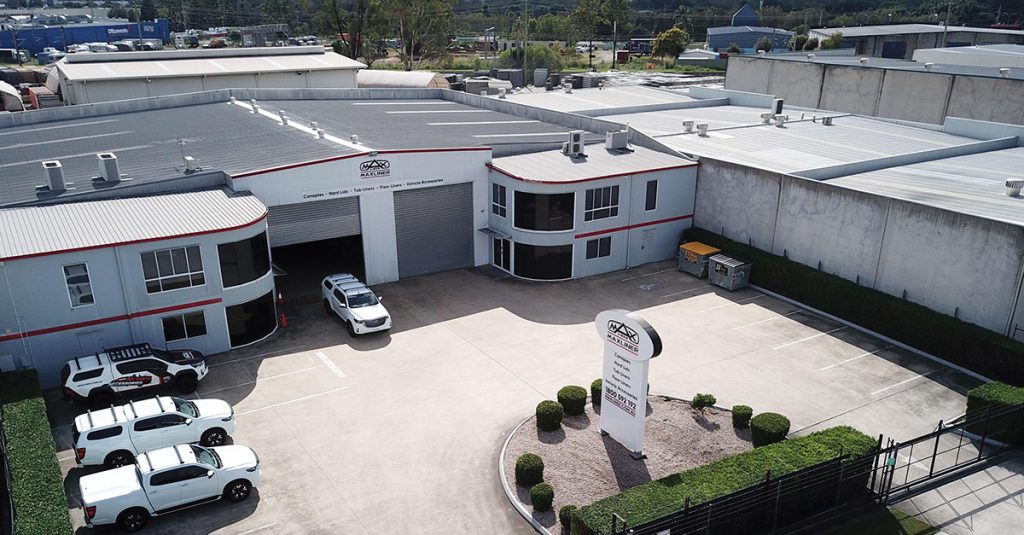 Maxliner Australia has increased its flagship store location footprint with the addition of a retail showroom and warehouse in the Queensland suburb of Brendale.
Maxliner Australia is the Australian arm of the global aftermarket and original equipment 4WD accessory manufacturer Vandapac Pty Ltd.
The new location at Hinkler Court, Brendale will house a retail showroom, modern fitting workshop, and warehouse facility.
The site is situated minutes from South Pine Road and will be the second company-owned location in Australia.
"We have spent over twelve months looking for the perfect location to open our second Australian site," Maxliner and Vandapac Australia Managing Director, Nigel Brownscombe, said.
"The ideal showroom had to offer our retail customers an exceptional and interactive vehicle accessory shopping experience and provide a convenient and accessible area to service our wholesale customers from."
To support its growing footprint, Maxliner Australia has bolstered its operational support function with the appointment of Automotive Aftermarket industry expert Steve Gordon.
Steve's role as Queensland Store Manager will strengthen and complement the existing experience of the Australian team, which hold more than six decades of industry experience. His last role was with 4WD accessories company, Opposite Lock.
"We can't wait to get the site in Brendale open to the public. The new location is the perfect location to service our customers from," Steve said.
"The large-format warehouse will translate to faster and more efficient service for our Queensland and Northern New South Wales wholesale customers.
"While our retail customers will benefit from a showroom that allows for product interaction, expert advice, and an accessory fitting service creating the ideal place for customers to personalise their vehicles."
Maxliner Brendale will be open from 8:30am to 5:00pm on weekdays.
In addition to the Maxliner range of products, the Maxliner Brendale showroom will also stock a range of complementary Aftermarket products by leading brands, including Darche, Ultimate 9, MSA 4×4, Clearview, AutoPhix, Stedi, Hema, Rhino-Rack, RV Storage Solutions, Rocky Mounts Koolman Fridges.
For more information, visit www.maxliner.com.au