NEW BATTERY REBUILDING FACILITY FOR INFINITEV
Infinitev says it is pioneering hybrid batteries and spearheading the circular economy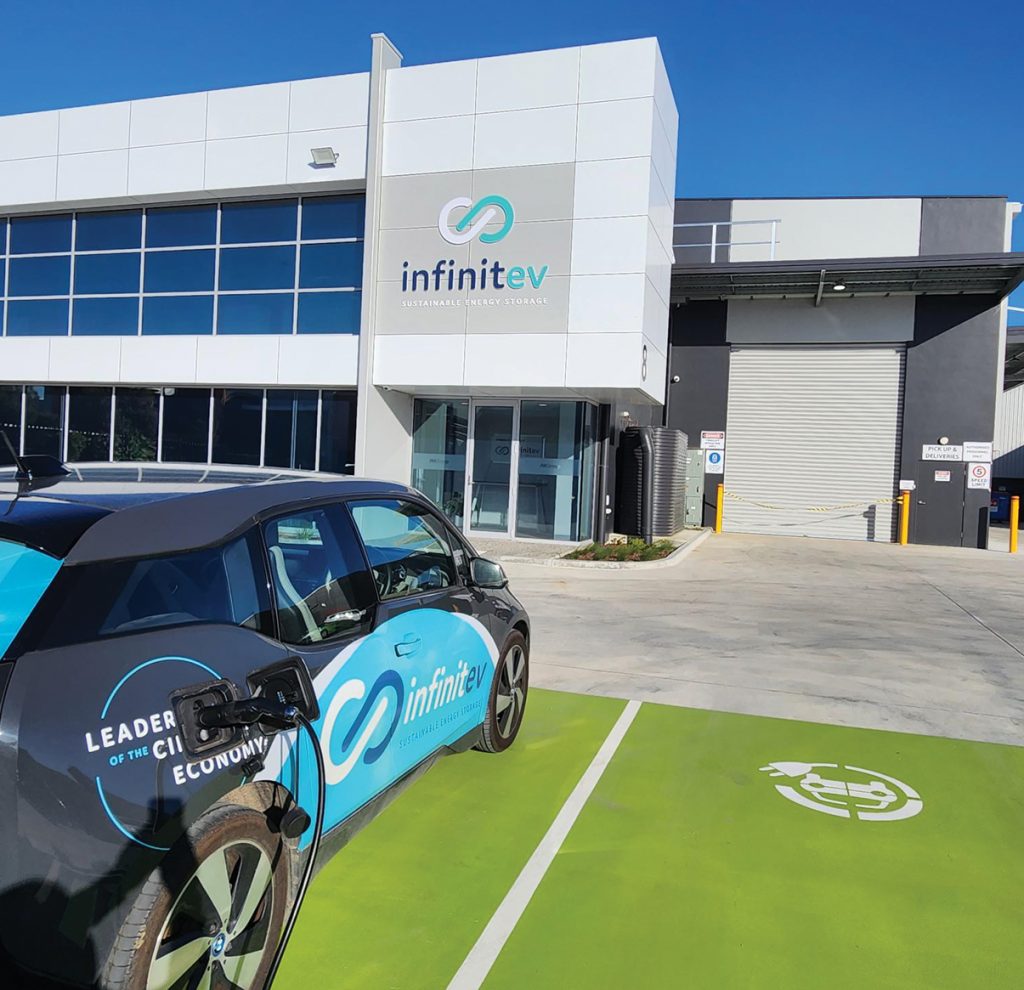 The automotive industry is on the cusp of a major transformation, with hybrid and electric vehicles (EVs) becoming increasingly popular.
To support this growth, Infinitev recently moved into a state of-the-art facility that is solely dedicated to rebuilding batteries for hybrids and electric vehicles (EVs).
Infinitev says this facility showcases its commitment to advancing the technology behind hybrid and electric vehicles, ensuring that it remains at the forefront of the industry.
This commitment to innovation and sustainability has propelled Infinitev to expand the hybrid range, which now covers an impressive 98 percent of the hybrid parc in Australia, and also the range offering hybrid batteries for Toyota, Lexus and Honda.
Infinitev says this demonstrates its dedication to meeting the evolving needs of consumers while also highlighting its understanding of the growing demand for eco-friendly transportation options.
For mechanics, it is essential to stay ahead of the curve and understand the intricacies of these innovative technologies, and so Infinitev is actively seeking authorised fitters across Australia.
The company aims to establish a network of highly skilled professionals who can provide top-notch service and maintenance for their hybrid and electric vehicles.
These authorised fitters will play a crucial role in ensuring that Infinitev customers receive the highest level of care and expertise when it comes to their vehicles.
By partnering with knowledgeable and qualified technicians, Infinitev aims to further enhance the ownership experience for its customers, fostering long-term relationships built on trust and quality service.
By focusing on battery rebuilding, Infinitev says it is not only providing a valuable service to its customers but is also contributing to the overall sustainability of hybrid and EV ownership.
Infinitev says it aims to remanufacture the battery so that it can be reused in the vehicle.
Over time, the pack will degrade, so it is important to monitor its health. When the modules can no longer meet the demands of the vehicle, they may be repurposed for stationary energy storage systems.
Eventually, the batteries will degrade to the point where they can no longer be safely and reliably used for any form of energy storage. At this stage, they are recycled, and valuable materials are recovered as inputs for next generation batteries.
Throughout the process, Infinitev says it ensures full traceability and zero landfill of battery packs and modules.
As the demand for electric vehicles (EVs) continues to rise, the availability of sustainable and high-performing batteries becomes paramount.
Infinitev says its technology addresses the key challenges of range anxiety and charging infrastructure limitations, making EVs and hybrids a more viable and attractive option for consumers.
Further, Infinitev says its commitment to the circular economy sets a benchmark for other companies in the industry.
By embracing sustainable practices and prioritising resource conservation, Infinitev says it showcases how businesses can thrive while minimising their ecological impact.
Inifinitev are located both in Australia and New Zealand.
For more information, call 1300 360 111 (AU) or 0800 360 111 (NZ) or visit www.infinitev.au