NEW BENDIX BRAKE PADS
Bendix is first to market with new pads for PY Ranger, Everest and Staria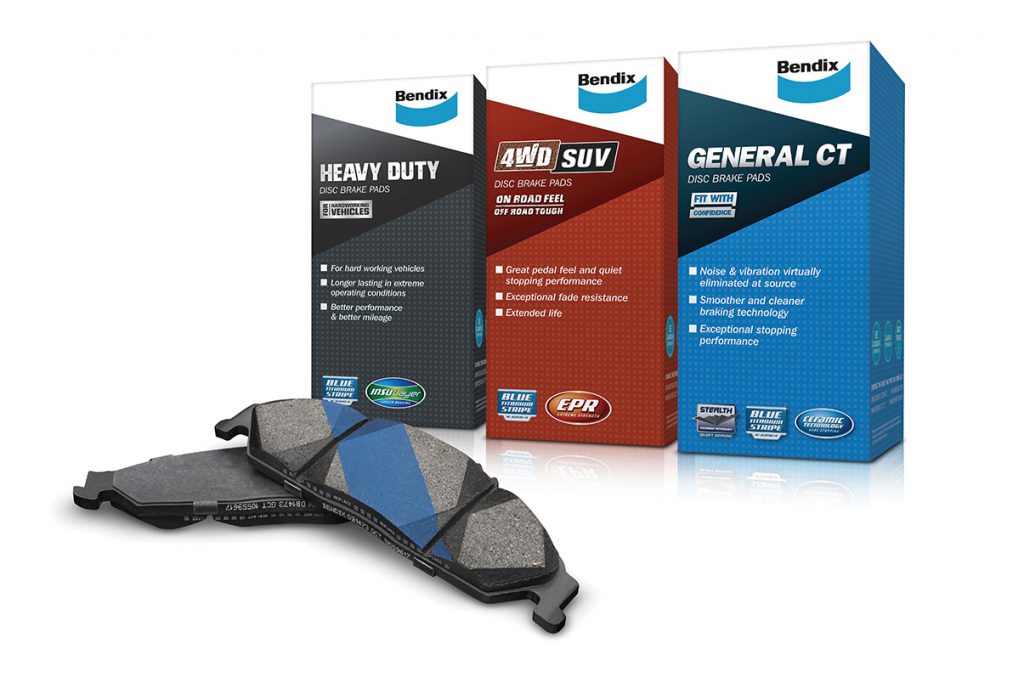 Bendix has released new brake pads for the latest Ford PY Ranger and Everest, as well as Hyundai Staria vans and people movers.
Bendix says this latest release is part of its ongoing commitment to offering Australian and New Zealand motorists high quality yet cost-effective aftermarket braking solutions.
The new Ranger and Everest are now covered by Bendix's popular 4WD disc brake pad range (both front and rear).
Bendix explains that these pads are engineered for extreme conditions and hardworking 4WD applications and feature Enhanced Phenolic Resin (EPR), which increases material strength and heat resistance at high temperatures.
For owners of the visually striking Hyundai Staria models, on offer are front and rear pads from Bendix's General CT and Heavy Duty ranges.
The General CT pads feature proven compounds that deliver reliable and secure stopping performance, coupled with a smooth and consistent pedal feel.
Other benefits include noise and vibration absorbing shims for added driver and passenger comfort.
Designed specifically for working vehicles that are often carrying loads and working in demanding start and stop operating conditions, Bendix's Heavy Duty pads feature an exclusive insulation layer for cooler braking and longer life, helping to reduce vehicle running costs.
This 'insulayer' lies between the backing plate and friction material assisting the adhesion of friction material to the backing plate and minimising heat transfer.
Both ranges also feature Bendix's Blue Titanium Stripe technology, which provides superior stopping power 'out of the box' without the need for bedding in.
Along with these new releases for Ranger, Everest and Staria, Bendix has increased its coverage of many other models – these include new components for GWM Cannon, Haval H6, LDV G10, RAM 1500 Classic, Mercedes Benz Sprinter, Suzuki Jimny, Jeep Wrangler and Gladiator, Holden Astra, Ford Fiesta and the Hyundai i30 sedan.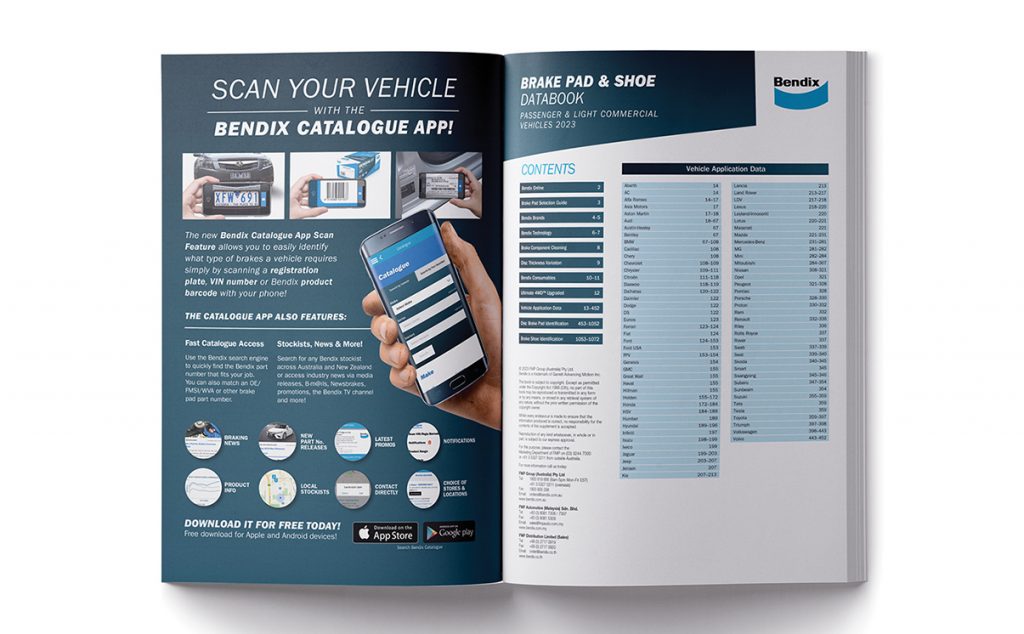 Bendix releases 2023 Databook
These new products are featured in the recently released new Bendix Databook.
The Databook offers almost 1,100 pages of clear, concise and easy-to-find brake component technical information that Bendix says will save time on every job.
With so many passenger car, EV, 4×4 and light commercial vehicles available in Australia and New Zealand, it can be daunting to efficiently identify the correct braking components for the model in question – ordering incorrect parts wastes time and money.
The 2023 Bendix Databook makes the job of selecting the right parts easier by offering Bendix's comprehensive range in the convenience of a single resource.
Further helping technicians are descriptive illustrations and accurate scale drawings – brake pads are actually shown in 1:1 dimensions with precise measurements and descriptions.
Along with providing a full overview of the Bendix brake pad and shoe line-up, the 2023 Bendix Databook includes brake wear sensors, each with their respective colour markings allowing accurate selection of the required component.
The Databook also provides selection advice allowing technicians to choose from a variety of compatible braking solutions, based on their customers' application and driving style.
As with earlier Databook releases, Bendix explains three distinct cover logos (OE Logbook Servicing, Leading Technology – Stealth and Best Range) emphasise its credentials as a quality manufacturer of replacement brake parts that will not void new vehicle warranties, while delivering one of the most advanced and comprehensive ranges available in the market.
Copies of the 2023 Databook can be purchased by contacting your local Bendix representative.
For more information, visit www.bendix.com.au