NEW PROLEC CATALOGUE RELEASED
The sixth edition of Prolec's Circuit Protection and Power Distribution Catalogue is now available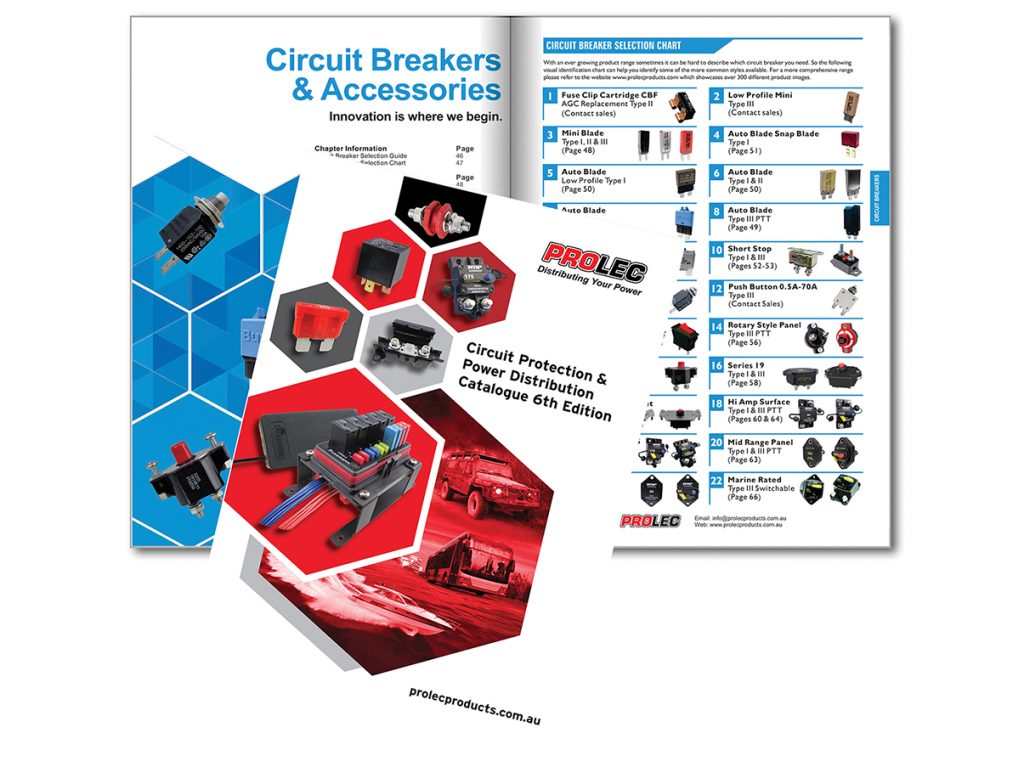 Prolec says it is pleased to announce the release of the sixth edition of the Automotive Circuit Protection and Power Distribution catalogue.
This new edition includes updates on all current products as well as information on hundreds of new products.
Prolec says updated product schematics, improved product photos and added QR codes provide customers with all of the details needed to make informative decisions for a product selection.
The catalogue has expanded by a further 40 pages, taking it to a total of 200 pages, and features leading brands including Eaton Bussmann, Littelfuse, Cole Hersee, Menbers, Mechanical Products, MTA, Pacific Engineering, and Song Chuan, as well as the addition of three new brands, being Adler Electric, GEP Power Products and GEBE.
The catalogue is free to download from the Prolec website. It can also be viewed via an online flipbook or you can request a printed copy.
Prolec says the catalogue is a great reference tool for design engineers, product installers or purchasing officers in making decisions for a new product design or for those looking for the correct replacement part.
Many of the product pages also include references to link associated products to one another.
Each page provides plenty of detail on the individual part and in some cases further information such as packaging options may also be included.
In house packaging options may include bulk packs, retail spare packs, emergency assortment packs, trade assortment kits or DIY installer kits.
A new 'Relay and Switch' section has also been added to this edition.
This new section includes an extended range of relays as well as many new products including fused relays, high amperage relays, bi-stable relays, relay connectors, battery disconnect switches, crimping tools, assortment terminal kits for PDMs and other associated terminals.
Hundreds of new products in all product groups are featured throughout the catalogue, with Prolec reporting that new product highlights include an expanded range of fusible links, mid range voltage fuses 58V, 70V, and 80V in both blade and bolted tag types, an expanded range of fuse assortment kits some with fuse blocks, new retail ready emergency assortment packs, EV fuses and EV fuse bases, battery disconnect switch with integrated circuit breaker, master battery switches, fuse sockets, fuse panels, sealed fuse modules, sealed power distribution modules,
Can-Bus PDMs, feeder studs and busbars.
For more information, please visit www.prolecproducts.com.au