IGNITE INTRODUCES LASER LED LIGHTS
The new technology will be available from CoolDrive Auto Parts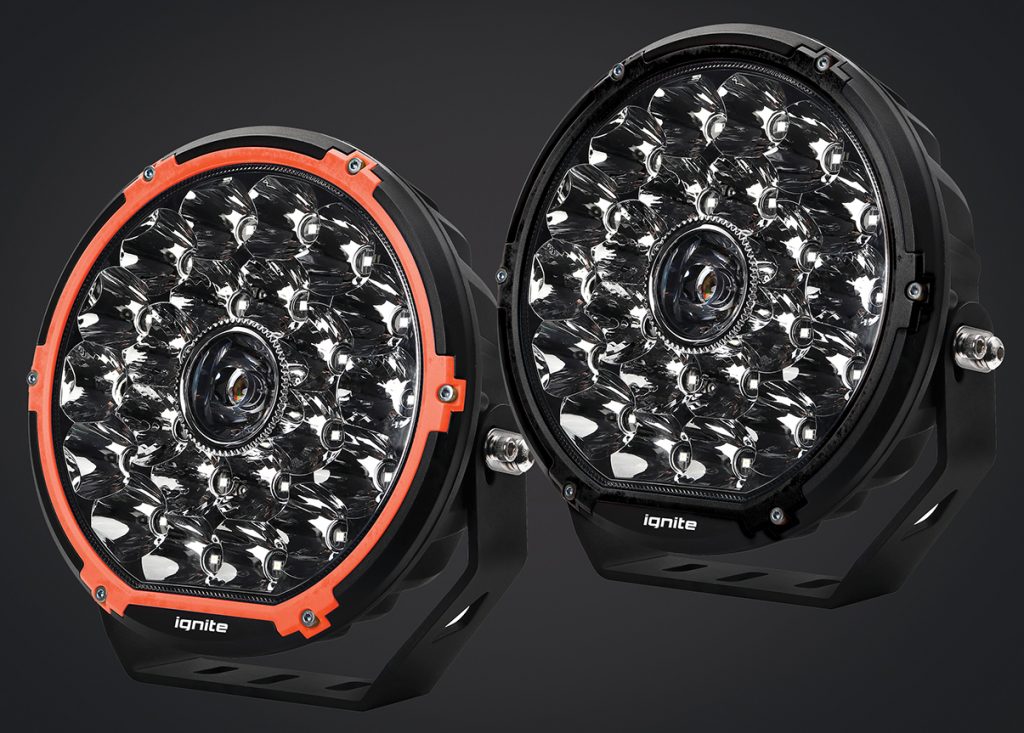 Ignite says it has revolutionised the LED lighting landscape with innovative new Laser LED technology introduced across its driving lights and lightbars.
Headlining the new range is Ignite's nine-inch Laser LED driving light, which Ignite says is a powerful and versatile solution designed to enhance any driving experience with exceptional performance and durability.
"The standout feature is the combination of Laser LED and LED illumination technology, with 22 x 6 Watt high-intensity LP LEDs and one 20 Watt high-intensity Osram Laser LED working together to provide a potent lighting output," CoolDrive Auto Parts Category Manager – Electrical Accessories and Lighting Category Manager, David Heydrich, said.
"This innovative technology increases the normal laser two degree spot beam pattern to an impressive eight degrees, ensuring optimal road visibility and coverage by giving one lux at 1,008m.
"Featuring a robust yet lightweight black power-coated die-cast aluminium alloy housing, the new Ignite driving light is designed to withstand whatever the environment sends its way boasting UV, water and shock resistance properties."
Complementing the new driving light are dual row Laser LED lightbars in sizes from 10" to 50", which deliver a powerful 20° combo beam pattern for exceptional lighting performance.
"The combination of high-intensity LP LEDs and Osram Laser LEDs ensures the brightest possible light for any terrain, with output up to 28,000 raw lumens and giving one lux at 1,298m on the 50" lightbar," David said.
"With a 50,000-hour LED lifespan, the Ignite Laser LED driving lights and lightbars guarantee long-lasting performance and operate flawlessly from -40°C to +60°C, making them suitable for diverse weather conditions, and any outdoor adventure.
"They are resistant to rust, corrosion, and freezing; and backed by an IP68 and IP69K rating, they can also withstand dust and water ingress."
Built tough for extreme conditions with over and under voltage protection, and UV, water, and shock resistance, the new Ignite Laser LED driving light and dual row lightbars are backed by a five-year warranty.
Being entirely Australian-owned, the brand says it employs top-notch manufacturing techniques to develop a unique product range that exceeds customer expectations while upholding the highest levels of quality standards.
For more information, visit www.cooldrive.com.au